A new food hall eatery has taken flight in Tustin – Mess Hall Market. The multi-purpose 12,000 square-foot space now offers several chef-driven food and beverage concepts including The Sandwich Society, The Little Greek and Slapfish. We had the opportunity to sample some of their amazing offerings during their grand opening.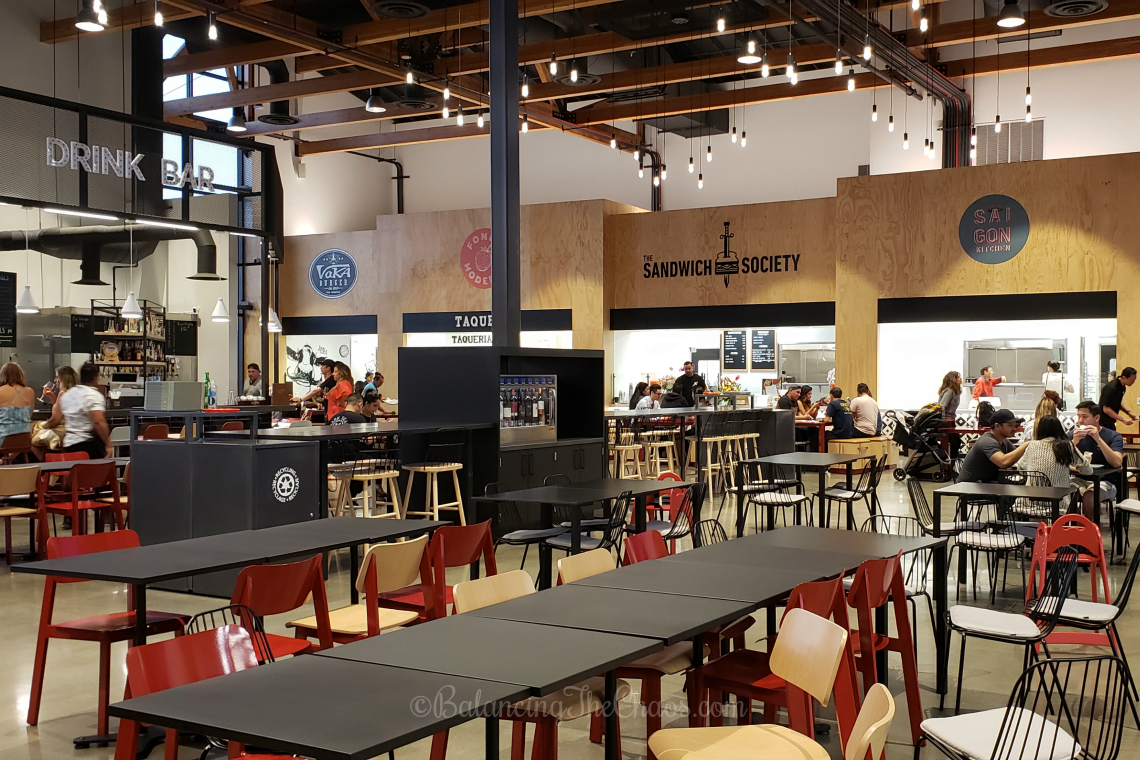 We were invited to enjoy Mess Hall Market opening day, and were so excited to sample so many high end food offerings. Located on the campus of Flight at Tustin Legacy, the premier food hall features an unparalleled collection of critically acclaimed Orange County chefs under one fast casual "Mess Hall" layout.
Our family has a bit of an eclectic taste, which is why Mess Hall Market is perfect for us. While my daughter and I are interested in a shellfish sandwich, the boys would prefer a great burger or sandwich. Check out their line up of eateries:
Big Farm
Fowl Play
Fonda Moderna Taqueria
Saigon Kitchen
Slapfish
The Little Greek
The Lost Bean
Vaca Burger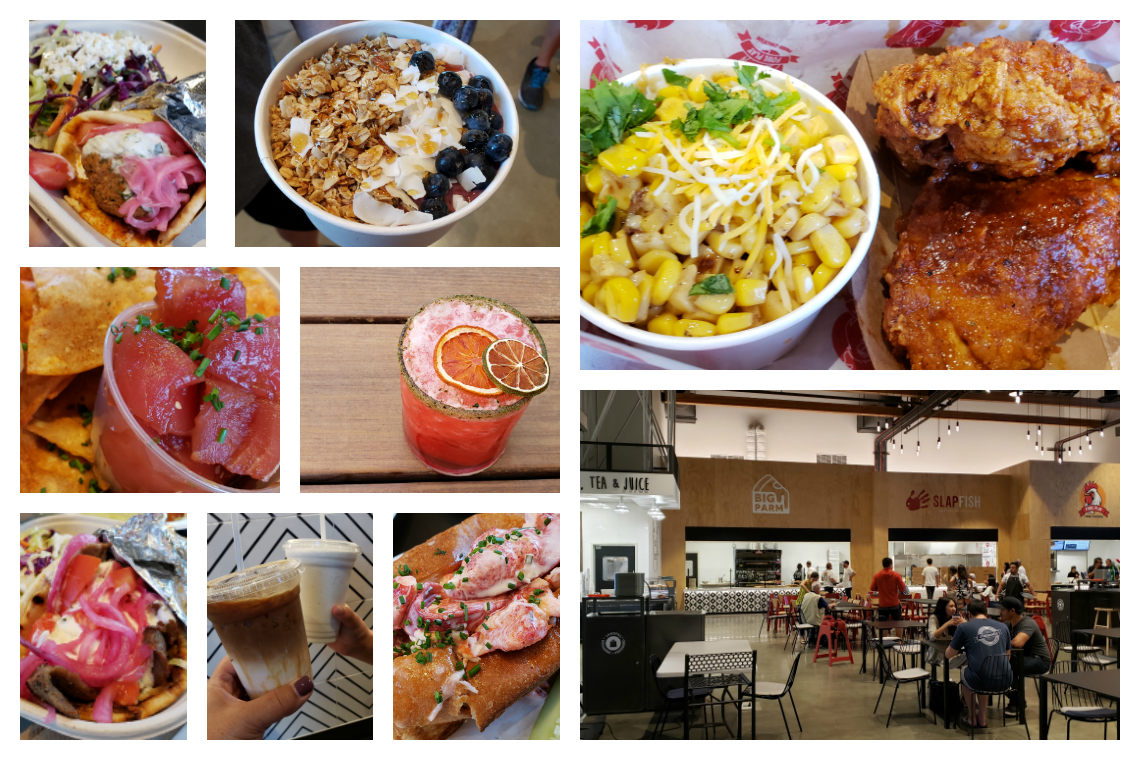 We tried a variety of entrees from most of the establishments. My favorite being Slapfish – their lobster roll is phenomenal. We also sampled their crab roll, lobster taquitos and more. Each dish was rich with flavor and loaded with deliciously fresh shell fish. The fried chicken from Fowl Play was a favorite of my husband. The crisp and juicy fried chicken was just as tasty as it looked.
If you're in the mood for a little Mediterranean food, you must try The Little Greek – their Gyro was loaded with lamb and all the fixings. It was seriously enough for two of us to share. And someone had mentioned the dirty fries from Vaca Burger are a must with thin Yukon Gold potatoes, Russian dressing, DBA caramelized onions, Feta, and garlic aioli.
Also enjoy handcrafted coffee beverages from The Lost Bean, or specialty cocktails from The Bar. It's certainly a great meeting place for all in Orange County.
For more information about Mess Hall Market, visit their website at https://flight-tustin.com/mess-hall-market/.
Mess Hall Market: 1705 Flight Way, Tustin CA