Today we were invited to Irvine to sample a new farm to table restaurant – Mendocino Farms. Their 10th restaurant location, the Irvine Mendocino Farms features an amazing chef-driven menu perfect for the entire family at affordable prices.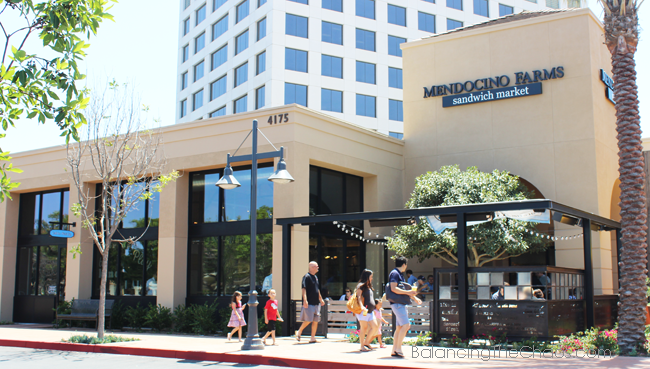 Mendocino Farms partners with local farms and food artisans to create tasty, healthy sandwiches with a family friendly atmosphere.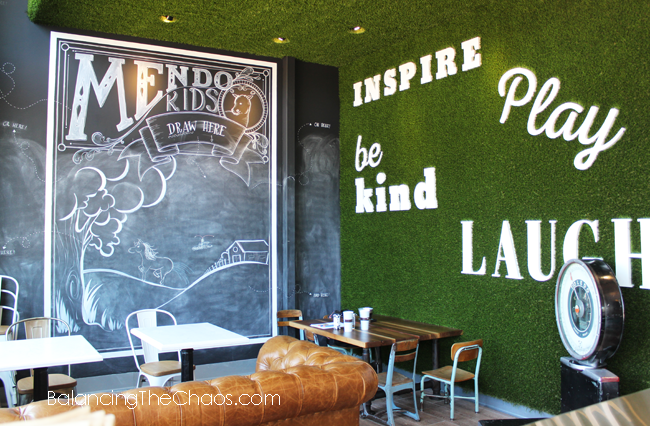 We walked into the Mendocino Farms' Irvine location and the kids were naturally drawn to the indoor cornhole area and the kid's chalk art wall. They even had a kid-sized table the we all ate around. The wall – so awesome, and becoming a new trend – covered with artificial grass, which gave the restaurant a patio vibe.
As for the food options, we decided to try some of the "Foodie Favorites" and a classic style sandwich: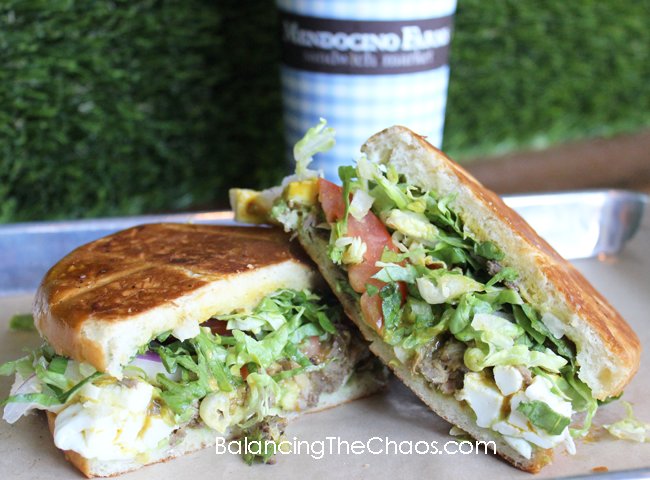 The Peruvian Steak Sandwich (above) is fantastic – with a kick. Spicy aji amarillo marinated steak may light up your tastebuds, then add oaxacan cheese, herb aioli, red onions, tomato, shredded romaine to finish off on a panini pressed torta bun.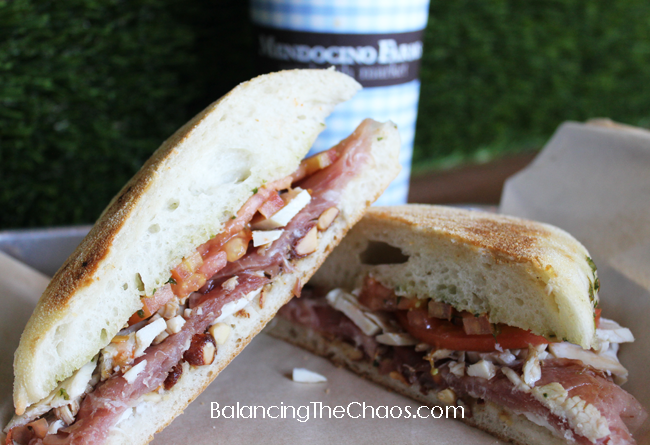 My husband's favorite, the Prosciutto & Free Range Chicken sandwich  was loaded with creminelli prosciutto – mouth watering, and free range chicken breast with local Gioia mozzarella, crush honey roasted almonds, basil pesto, balsamic vinegar and tomatoes on a panini pressed ciabatta.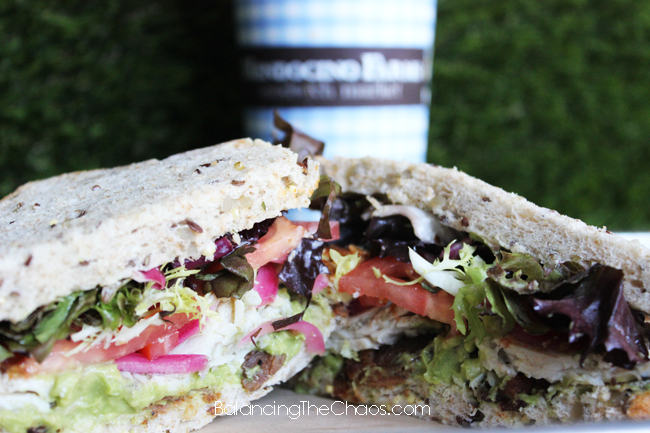 The Farm Club is a local farm turkey sandwich on a seeded whole wheat bread with mashed avocado, prime applewood bacon, herb aioli, tomatoes, greens, and pickled red onions. It was both beautiful and full of flavor.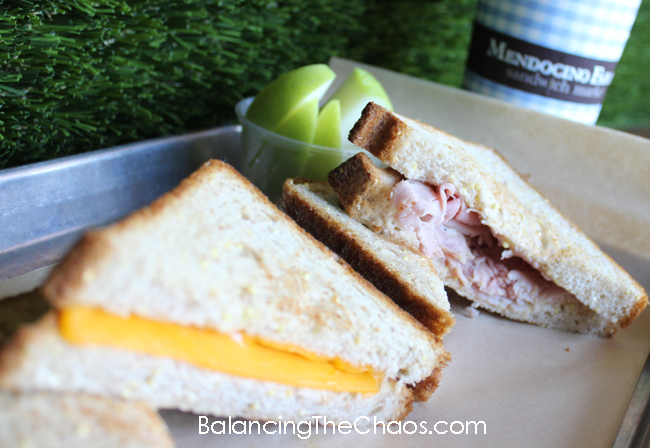 For the littles, or in Mendo Kid's terms, the "Mendo Calves", for $4.95, kids have their choice of sandwich including:
House PB & Jelly
Turkey & Cheddar
Ham & Provolone
Grilled Cheese with Cheddar
Salami & Provolone
All kids items include a side of either seasonal fruit, grape tomatoes or apples and a drink.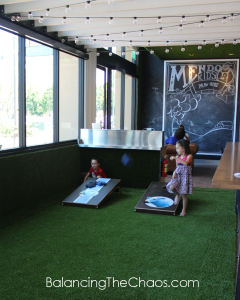 My kid's favorite part – can you guess? The ability to play corn hole – indoors! They absolutely LOVED the artifical grass, so much so, they kicked off their shoes and got into the spirit of the game.
Visit Mendocino Farms now for a wonderfully healthy and fun lunch!
MENDOCINO FARMS
4175 Campus Drive, Suite B
Irvine, CA 92612
Phone: 949.783.2900
Open for lunch and dinner daily from 11:00 a.m. — 9:00 p.m.
Disclaimer: We were invited to Mendocino Farms for a media tasting to share our personal experiences, which are completely our own. No other form of compensation was received.