"This Living Proof post was sponsored by Ulta as part of a Blog Blast Activation for Influence Central. I received complimentary products to facilitate my review.
Now that I'm deep into my 40's, I've noticed LOTS of changes! Especially when it comes to my hair. With all these new grey additions that are showing up, I've been considering dying or even highlighting to disguise them. However, with all that damage, I wanted something to help keep youth, moisture and body in my hair and was eager to sample the Timeless line of Living Proof products now available at Ulta Beauty.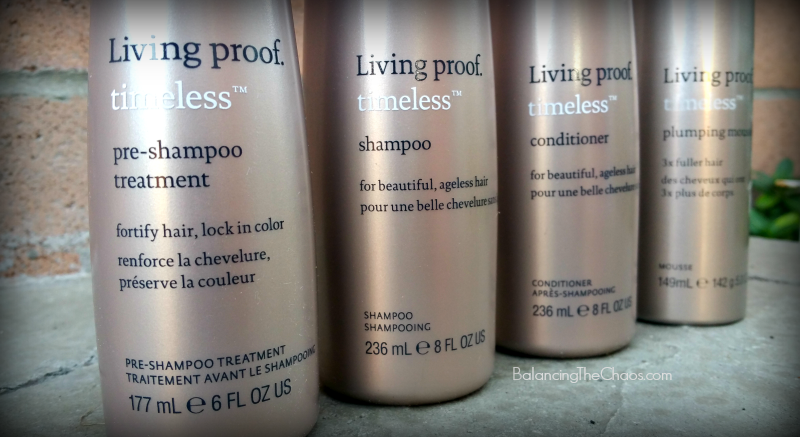 In the mornings, I have my typical routine of showering, blow drying my hair, sometimes a little curling iron to touch up the ends, and all kinds of drying products. With long hair, I usually trim it every 2-3 months; bad, I know! The big "tell tale" sign that I'm in desperate need of a hair cut or something drastic is when I spot my brittle dry ends. With all these pesky greys, within the year I'll be damaging it more with coloring products.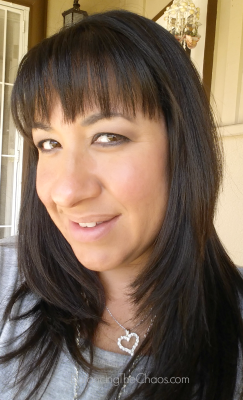 With the Living Proof Timeless Collection, and an added step to my routine, I've noticed the my hair's luster and body improving. Styling has also become a snap with mousse as well.
I mentioned my "new routine" Well, I start off the morning with adding a little of the Living Proof Timeless pre-shampoo treatment. Then I do my typical running around the house, straightening up like making the bed, brushing my teeth. The pre-shampoo treatment must be in your hair for a minimum of 5 minutes.
Then I shower, shampoo and condition with the Living Proof timeless products. Finally, I use the Living Proof Timeless Plumping Mousse. I have been using the same gel for so many years and have been happy with it. However, now with the new mousse, I am loving how easy it is to style, especially my bangs. I'm pretty particular on how style them – with a hair dryer, and not a hot iron because the look is so different. With the plumping mousse, I don't even need the little spritz of hair spray I typically use. They come out great!
If you're in need of something to bring your hair back the days of your younger years and protect your coloring investment, you should try using a regimen of products like Living Proof that cater to your hair's current needs. Don't forget, you can get this and more of the Living Proof Collection at Ulta Beauty.
Connect with Ulta Beauty via social media at: Facebook or Twitter.