A couple of months ago, I was obsessed with staying healthy. All over the news, reporters forecasted that this was going to be the worst season on record of getting sick.  Since all of us are in daily contact with numerous germs, I was constantly on guard, washing my hands, taking vitamins, and getting as much sleep as possible. A mom friend of mine gave me a few DoTerra samples, so I thought I'd venture into the world of essential oils. I wanted to create an additional hurdle and defense against those nasty bugs.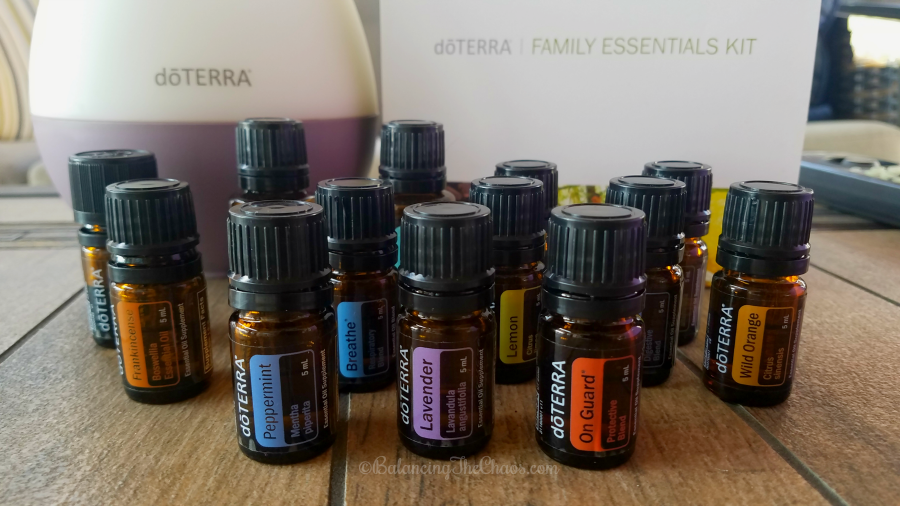 I met with my friend, Rebecca, who gently told me about the world of essential oils. I was so surprised at the number of different uses as well as common symptoms/aches and pains that the essential oils would be beneficial for. For instance, I've heard there is a particular combination of oils that can help with the effects of a headache or stomach ache. She introduced me to this group she created on Facebook where people could share uses, combinations and concoctions to easily incorporate essential oils into our daily life. Essential Oils 101 is a great resource for anyone looking for essential oil recipes for the most common and most unique ailments.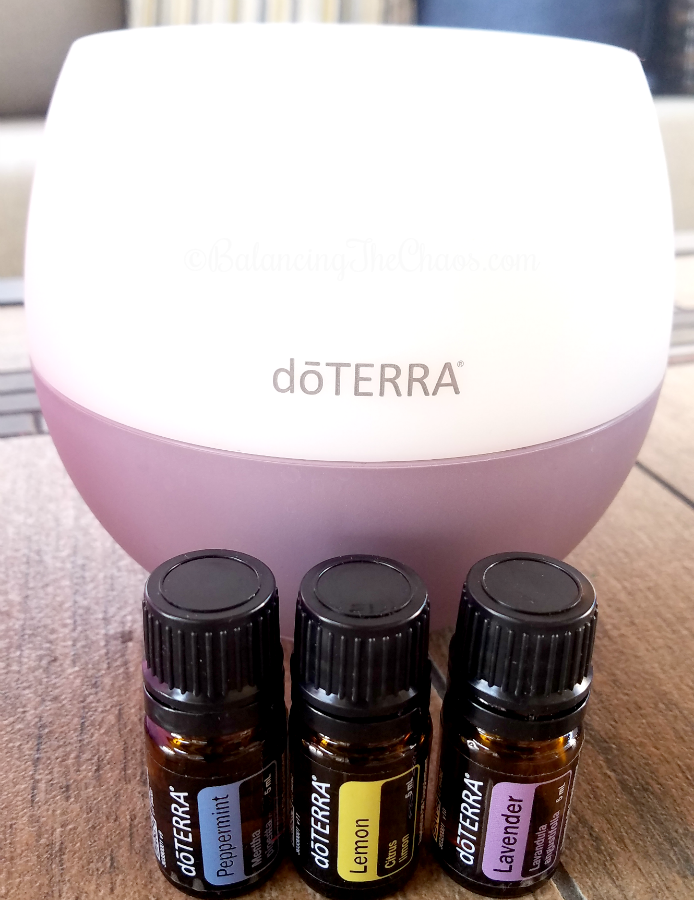 As I'm learning how to use them, I think my favorite use is diffusing the oils. I love the smell of breathe and lavender. Each night I fill up the diffuser with water and add couple drops each of lavender and breathe, and sometimes I switch it up and add a little lemon or on guard. It just depends on my mood.
My husband was a little skeptical about essential oils. Honestly, so was I – which is why I waited so long to start using them. However, there was one night where he had basically overworked himself. I was helping him with one of his softball tournaments, and while he was setting up the fields, I was off shopping for snack bar items. Once I returned, I was quite surprised to see he could barely stand. Nauseous, a massive headache, tired and weak, we packed up and went directly home. He jumped in bed and I decided it was time to put the oils to the test. I used my fractionated coconut oil and mixed a drop each of frankincense, lavender and peppermint. Then I rubbed his scalp and temples while he rested. I also rubbed some of the mixture on his belly to settle his stomach. Within minutes, he had dozed off. About 2 to 3 hours later, he woke up, ready to try a little food. Amazingly within an hour, he felt good enough to get up and pack up more of the supplies he needed for his tournament the next morning.
Now, it could have been the fact that he just needed rest and a little bit of food – he hadn't eaten all day, or had anything to drink. I think he was suffering from a bit of exhaustion in all actuality. However, I do think the essential oils had a little part of assisting him on his road to recovery.
I've been told you can use the essential oils in so many different ways, all of which I'm still discovering. So this is where you come in. I need your help! I'd love to hear how you use DoTerra essential oils. I'd love to hear about your favorite combinations. Do you create roller balls of your favorite concoctions? What is your "go to oil"?
There are some new things I'd like to try, for instance, I'd love to be able to create my own hand sanitizer, sugar scrub or even bath salt. I know my daughter would be on board if we learned how to create bath BOMB and use essential oils as well.
And if you haven't ventured into the world of essential oils, this is the perfect way to start! A giveaway!!!! My friend Rebecca, has partnered with me to offer a mind and body essential oil giveaway!!!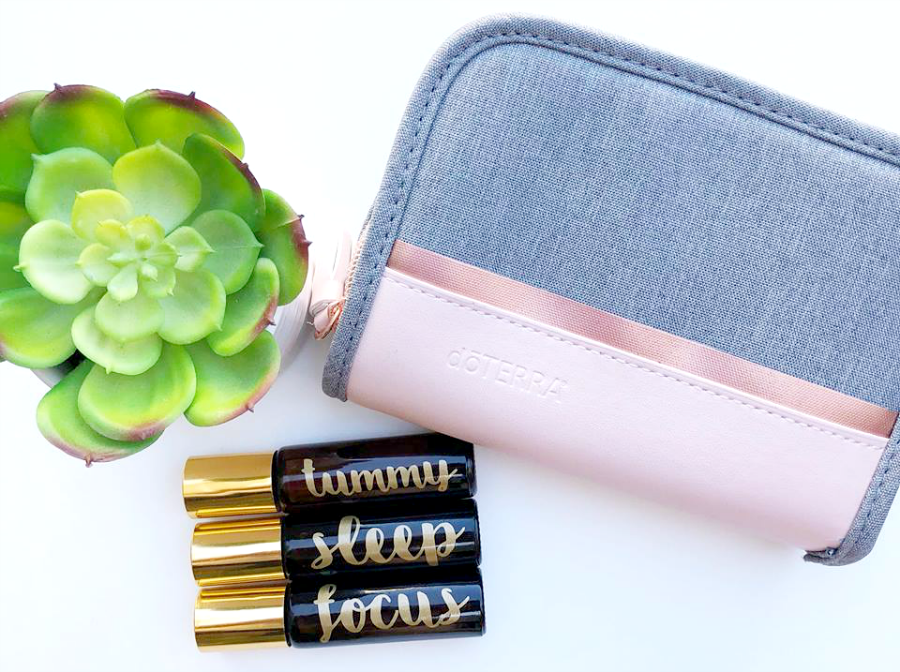 GIVEAWAY
Enter to win the above DoTerra mind and body prize pack that includes a DoTerra Carry Case and three rollerball containers of essential oils to target the tummy, sleep and keep you focused.
Giveaway ends June 6, 2018 at 11:59 PM PST. Open to US Residents 18 and older only. Products will be mailed directly to the winner's home (or mailing) address. Winner will be selected at random and be notified by email. Winners have 48 hours to respond before a new winner is selected. Not liable for unclaimed prizes or fulfillment. Blog has represented each sponsor with the expectation they will fulfill their prize and in a timely manner. No purchase necessary to enter or win; however you must enter for a chance to win. Purchase does not increase chance of winning. Chances of winning depend on number of entries. My opinions are my own and were not influenced by any form of compensation. Facebook, Twitter or any other social media platform are in no way associated with this giveaway. By providing your information in this form, you are providing your information to this blog. I do not share or sell information and will use any information only for the purpose of contacting the winner. Winners can only win once per month. Not liable for unclaimed prizes or fulfillment.