This Tuesday, September 10th, participating McDonald's® restaurants in Los Angeles, Orange, Riverside, San Bernardino and Ventura counties will offer one free Egg McMuffin sandwich, apple slices and 1 percent milk to K-8th grade students that come to a restaurant accompanied by an adult.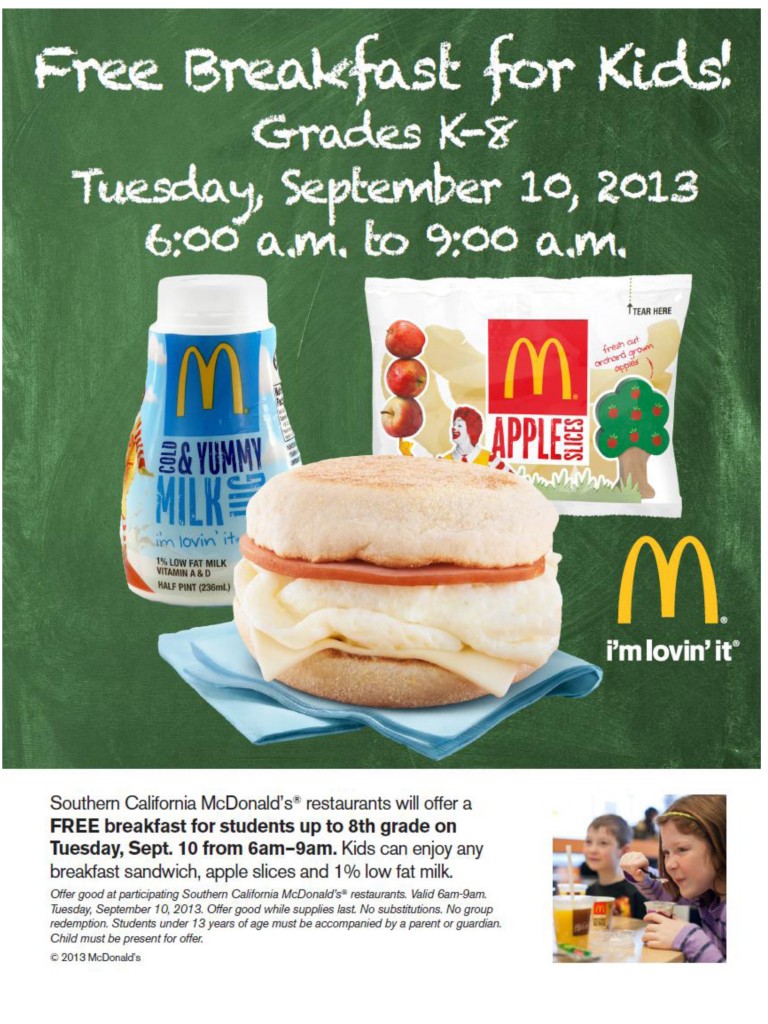 Recently, I was invited to McDonalds to sample their healthier Egg White Delight McMuffin, and I have to admit, I truly liked it.  The Egg White Delight is made with 100% freshly grilled egg whites, extra lean Canadian bacon, and smoky white cheddar cheese.  It is an excellent source of protein and eight grams of whole grain.
For more information on McDonald's Egg McMuffins and McDonald's "Commitments to Offer Improved Nutrition Choices", visit www.McDonalds.com.