In the last year, my grandmother moved into a lovely assisted living facility not too far away.  I try to visit her regularly so she can get out, do a little shopping or visit while out at lunch. Occasionally, I bring my little ones to visit and help their Great Grandmother with her errands, but we usually don't stay long at the facility.  In the beginning, like most toddlers, they were a little uncomfortable in that environment.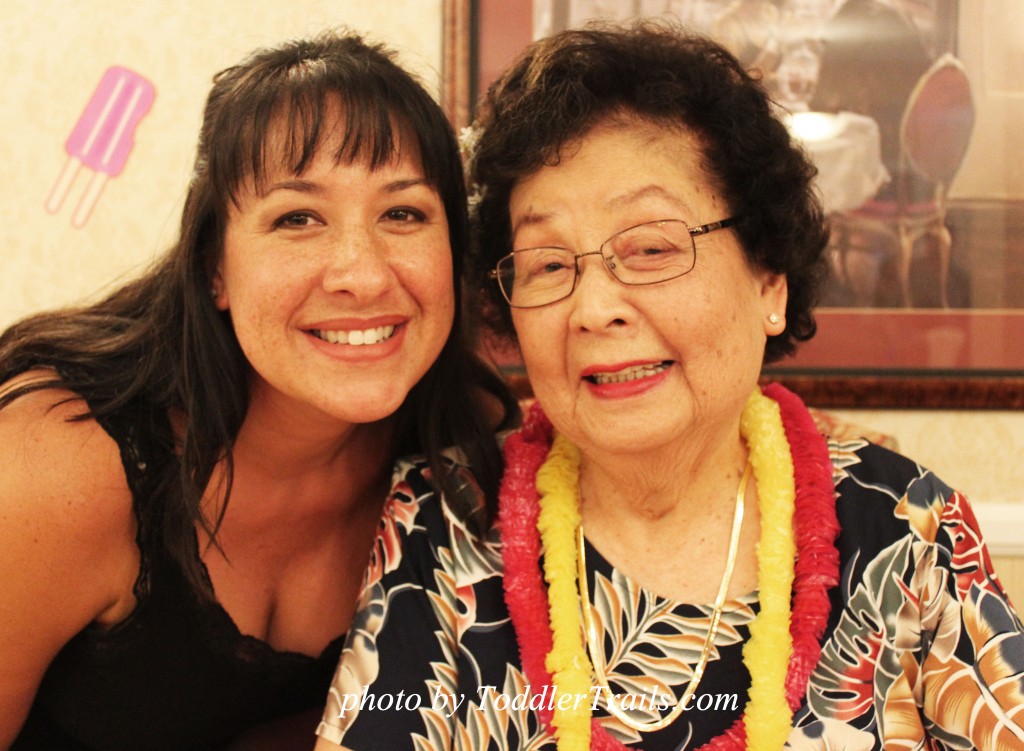 At my Grandmother's facility, they like to host events to celebrate the families of their tenants.  I've found it's a great way to get the little ones comfortable visiting elderly relatives, while the old folks thoroughly enjoy seeing the youngsters visit!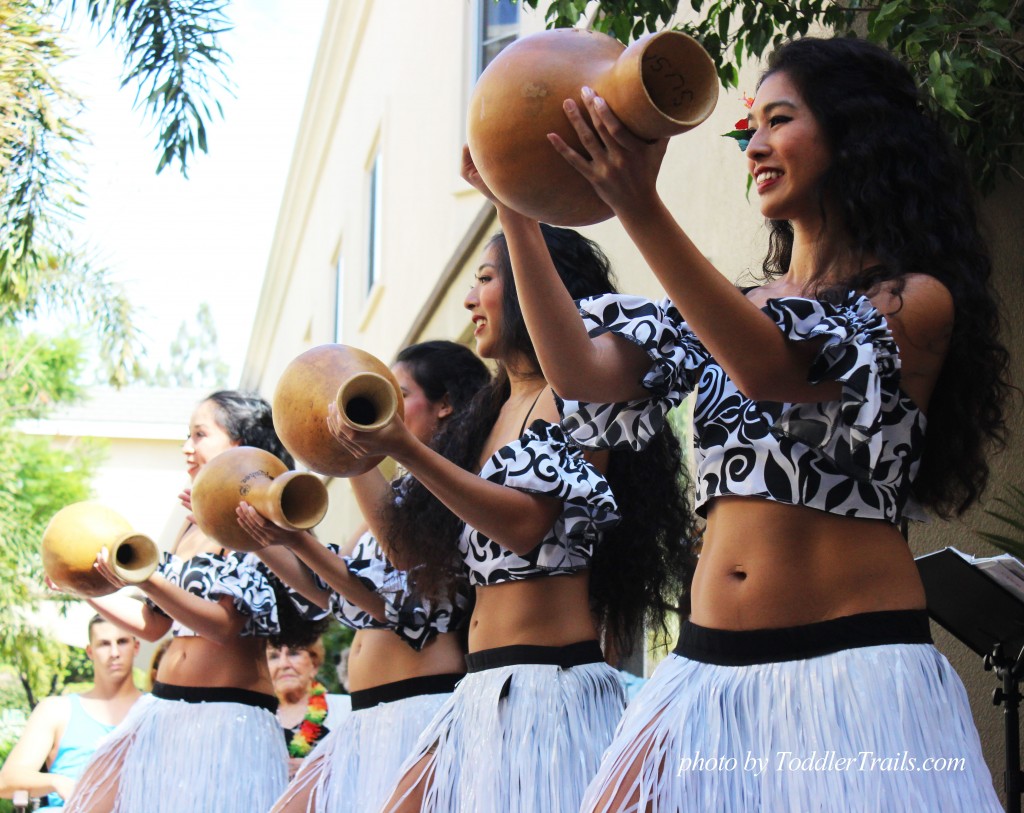 A couple of weeks ago, we had the opportunity to attend a luau with entertainment from the Ohana Polynesian Dancers.  A lover of anything having to do with dance, my daughter was glued to the show, the costumes and the music.  Even my little man enjoyed the Polynesian musical instruments and the funny dance the men put on.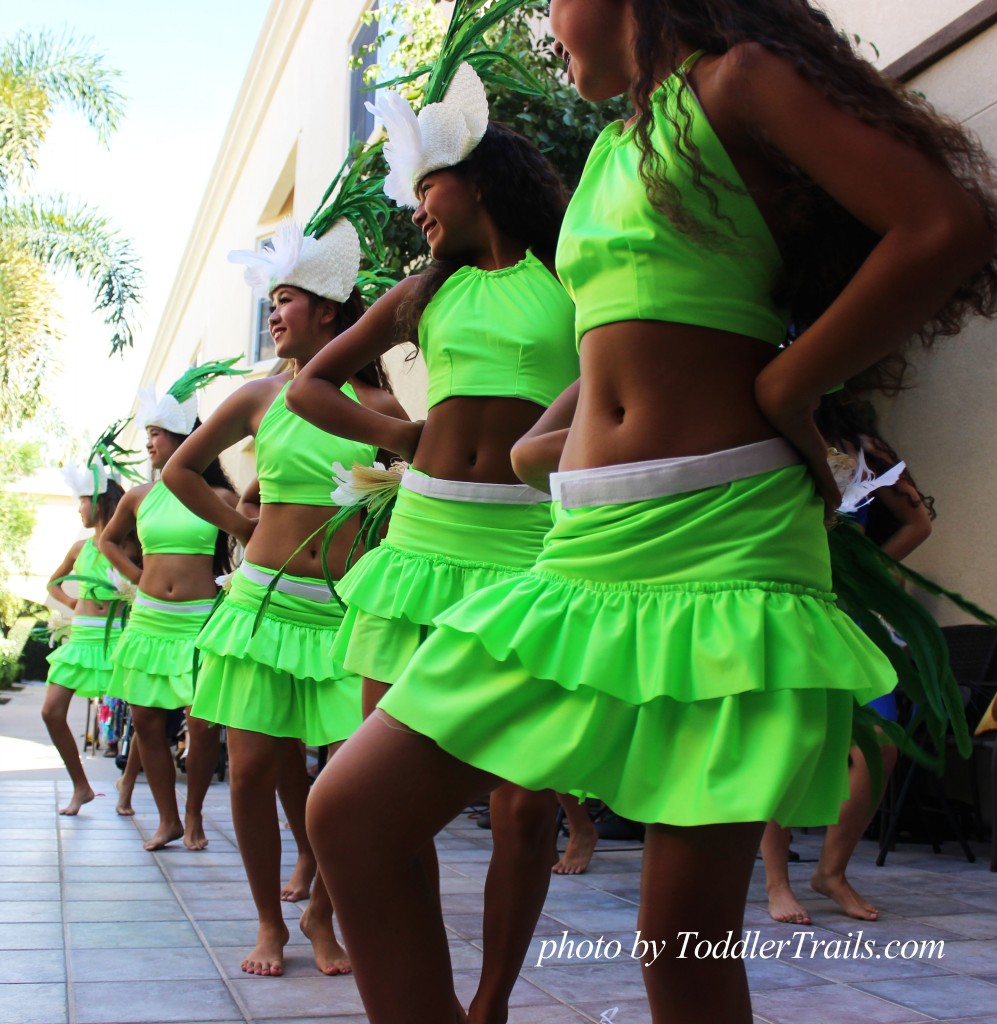 Come to find out, The Ohana Polynesian Dancers is made up of a family – Aunties, Sisters, Cousins, sons – you name it, they dance and entertain together regularly.  If you're looking for entertainment for a party or celebration, you will truly enjoy their show!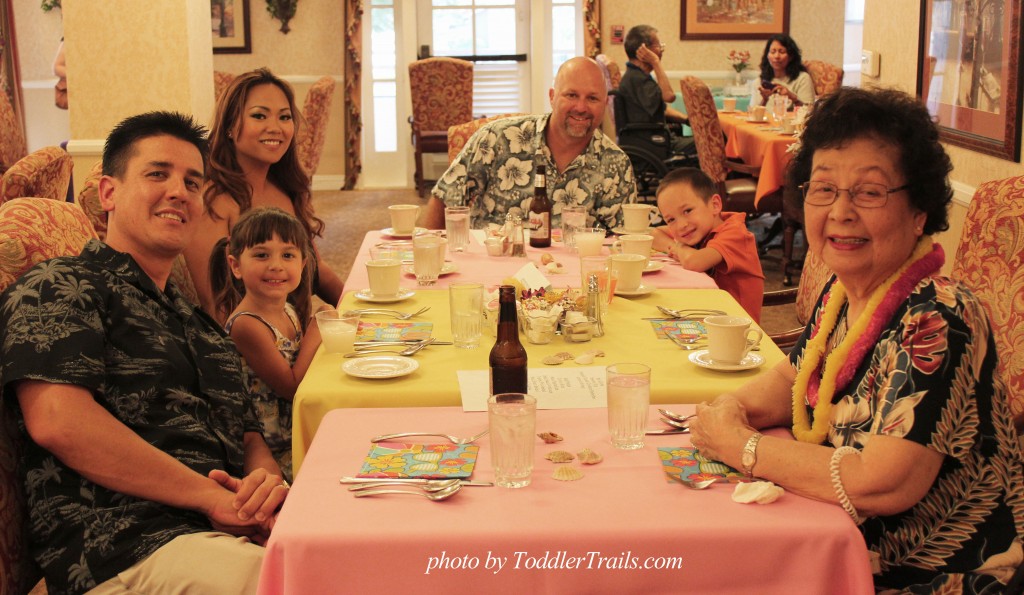 As for our luau, my Grandmother's place put on a beautiful dinner, and it was great getting together with my brother and sister-in-law, as always.  The kids had so much fun, and really enjoyed visiting with their Great Grandmother as well as many of her new friends at the home.  They were disappointed however, because I misunderstood! I thought Grandma was also going to be performing!  I'm sure she knows a hula or two! 
Tips on helping youngsters feel comfortable when visiting the elderly:
Get them involved in the move in process.  We included the kids in helping Great Grandma move into her new place.
Take them regularly.  Since my Grandmother is their only Great Grandparent alive, I have them visit her often so they can have a wonderful relationship and memory of her.
Introduce them to friends. We have sat and had lunch with many of my Grandmother's friends, who love to interact with the kids.
Bring the kids to special events at the assisted living facility. The kids will certainly enjoy the entertainment.
Arts and Crafts.  In many assisted living facilities, they have arts and craft projects or door decorating contests.  Little ones really enjoy the arts, so it is fun getting them involved in the creativity together.
For more information on Ohana Polynesian Dancers visit their WEBSITE or FACEBOOK pages.