As part of the Feld Entertainment group of bloggers, we often get invited to rare opportunities.  For instance, yesterday we were delighted at the chance to have a few popsicles with the pachyderms and enjoy an evening at the circus at the Honda Center with Ringling Bros.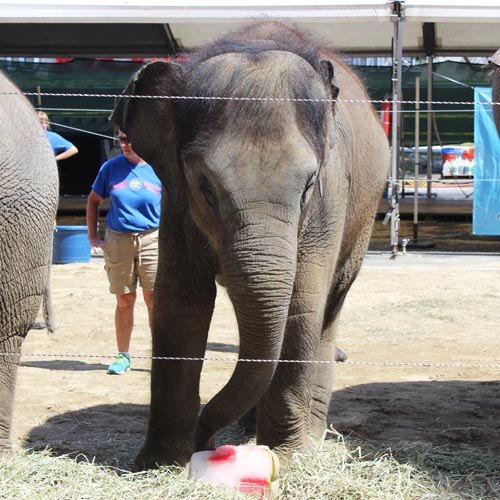 These beautiful creatures were treated to some tantalizing popsicles – ice cubes filled with watermelon and cantaloupe. While our munchkins were offered some delicious popsicles of their own.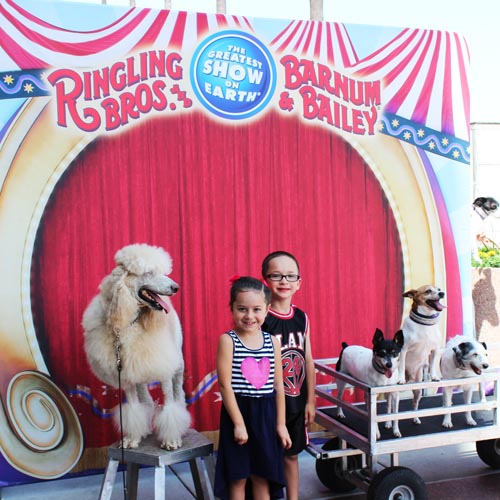 It was super fun to get up close with the dogs that performed in the show.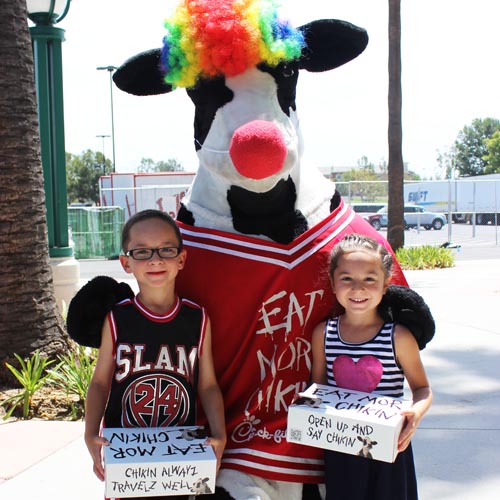 And thanks to Chick Fil A, we left with full tummies.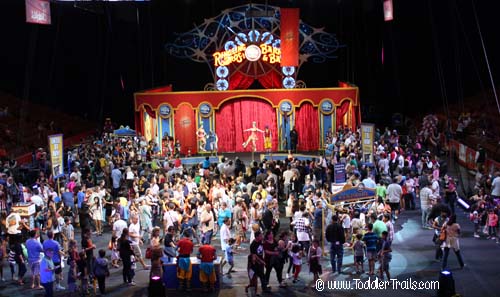 Later that evening we arrived early for the main event.  Ringling Bros. offers a pre-show to the circus, including great photo opportunities with a few of the acrobats, clowns, snippets of the acts, guessing games and more. If you're planning a night at the circus with your family – make sure you arrive early to enjoy the pre-show fun!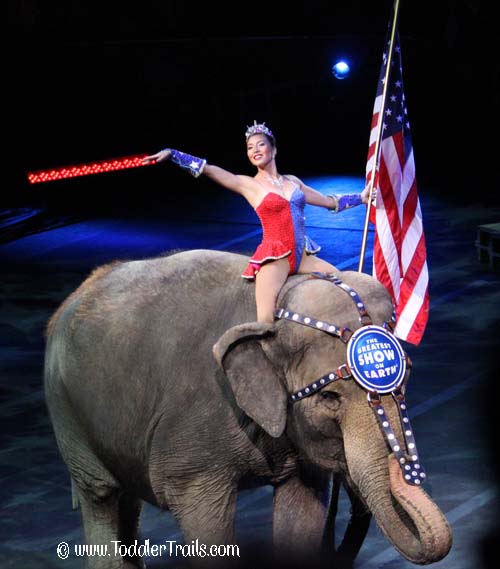 Then it was onto the main event. Out came the Ring Master and the cast and crew to start the show that was full of amazing entertainment, beautiful animals and silly clowns. But first, everyone in the audience joined in with the National Anthem.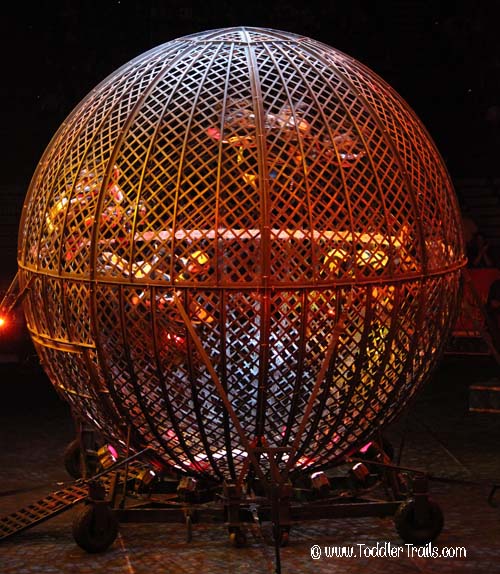 This year, Ringling Bros. presents "Legends", a look back to some of the best performances of more than 130 years. Some of our favorites include the motorcycle riders in the Globe of Steel, the dog show which now includes pigs, goats, donkeys and alpacas; and all the acrobat performances.
Hands down, my all time favorite act at Ringling Bros "Legends" was the tigers.  They just fascinate me because they are such dangerous creatures.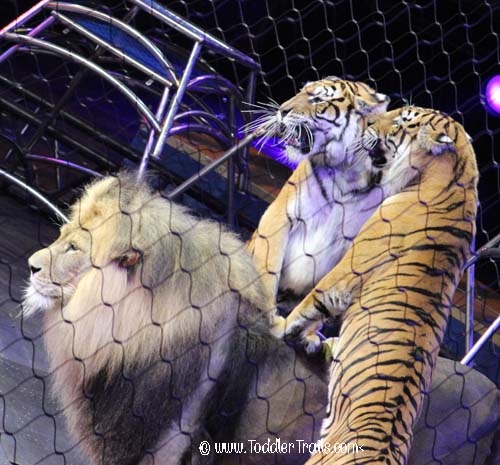 Interested in seeing the show? Ringling Bros. "Legends" will be at the Honda Center in Anaheim now through Sunday, August 3rd.
Anaheim
Honda Center (2695 E. Katella Avenue, Anaheim, CA 92806) Friday, July 25 – Sunday, August 3 Schedule:  
Friday, July 25 – Sunday, August 3
Friday, July 25 7:30 PM
Saturday, July 26 11:30 AM, 3:30 PM & 7:30 PM
Sunday, July 27 1:30 PM & 5:30 PM
Wednesday, July 30 1:00 PM & 7:30 PM
Thursday, July 31 10:30 AM & 7:30 PM
Friday, August 1 1:00 PM & 7:30 PM
Saturday, August 2 11:30 AM, 3:30 PM & 7:30 PM
Sunday, August 3 11:30 AM, 3:30 PM & 7:30 PM
  **All shows include Animal Open House and All Access Pre-Show
TICKETS: Prices range from $20, $28, $42 (VIP), $75 (Front Row) and $125–$135 (Ringmaster Zone)
Tickets available for purchase online at Ticketmaster.com or HondaCenter.com
charge by phone at 800-745-3000 or in-person at the venue Box Office.
*tickets may be subject to service charges, facility and handling fees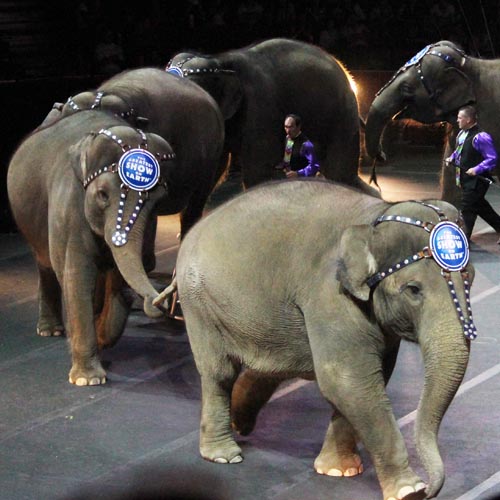 To our friends at Ringling Bros. and Feld Entertainment, thank you for a spectacular day!
Disclaimer: We were given complimentary admission tickets to enjoy the show and share our honest experiences with our readers. No other form of compensation was received.