Last week I had the opportunity to have a special girl's night out at Wood Ranch at the Irvine Spectrum. We were invited to try some of the specialties on their new and improved menu.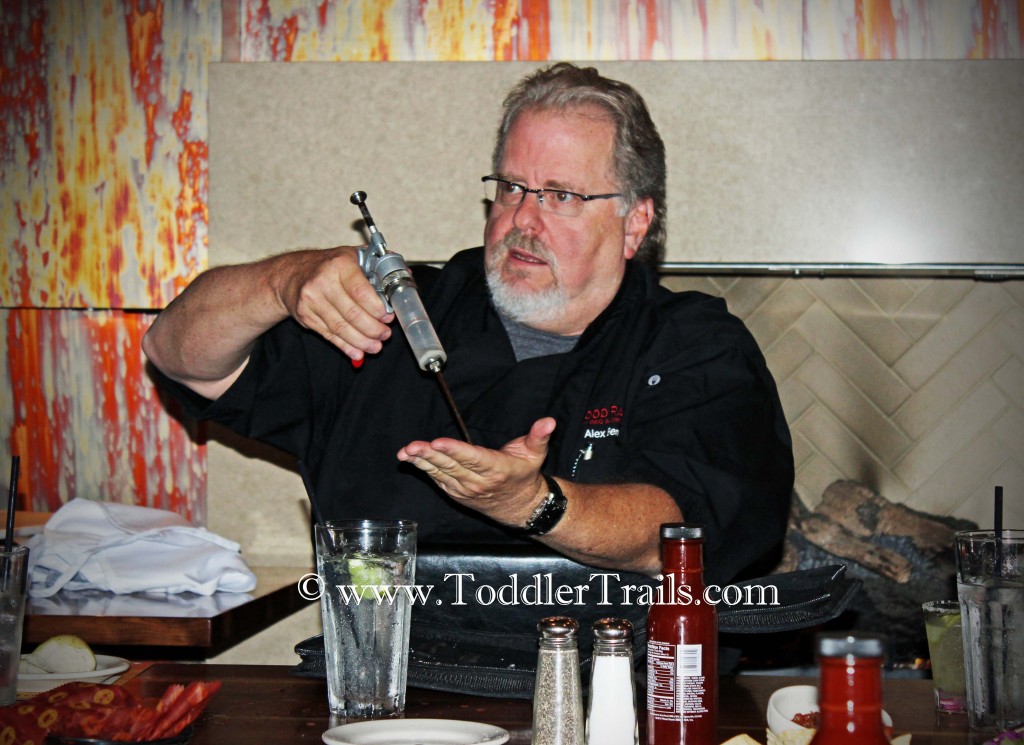 We were delighted to meet Alex Benes, a partner at Wood Ranch BBQ & Grill, a Southern California company with 14 award winning restaurants. Alex is the creative mind behind some of the classic barbecue masterpieces served at Wood Ranch.
Alex shared a few tips and tricks with us about how to achieve the best barbecue, for instance, to smoke a Hen Turkey figure 30 min per pound and make sure you inject it with flavor and use a good rub! The tool he is holding in the photo is the Spitjack, a must for meat masters that love injecting delicious flavor.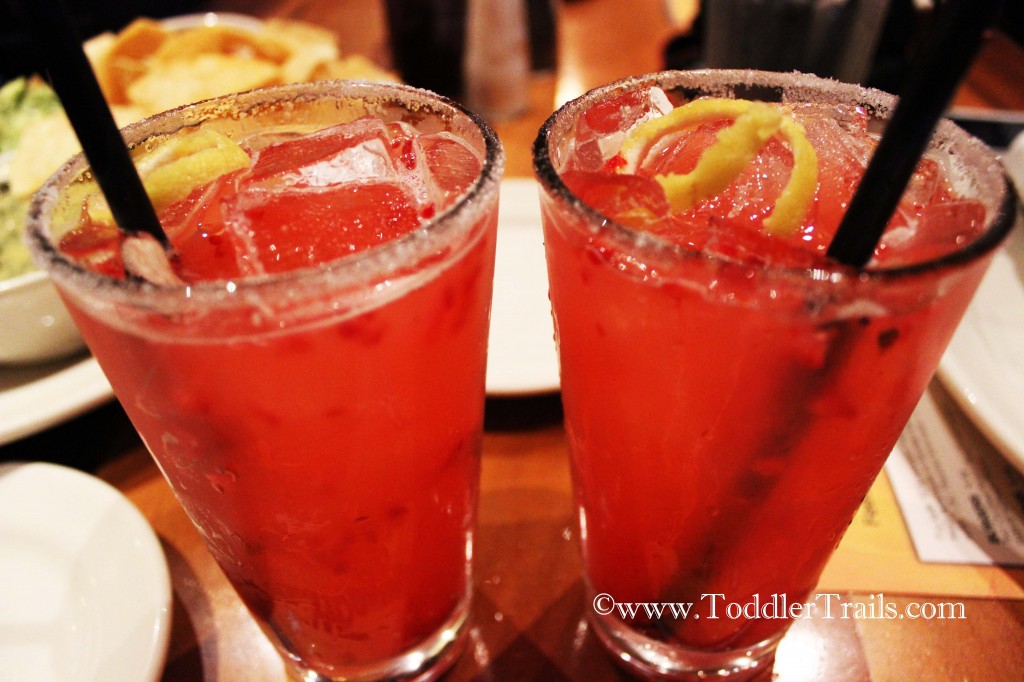 The night started off with delicious cocktails. I chose the Raspberry Ranch Lemonade with Cruzan Raspberry rum, fresh lemonade, raspberries; so refreshing!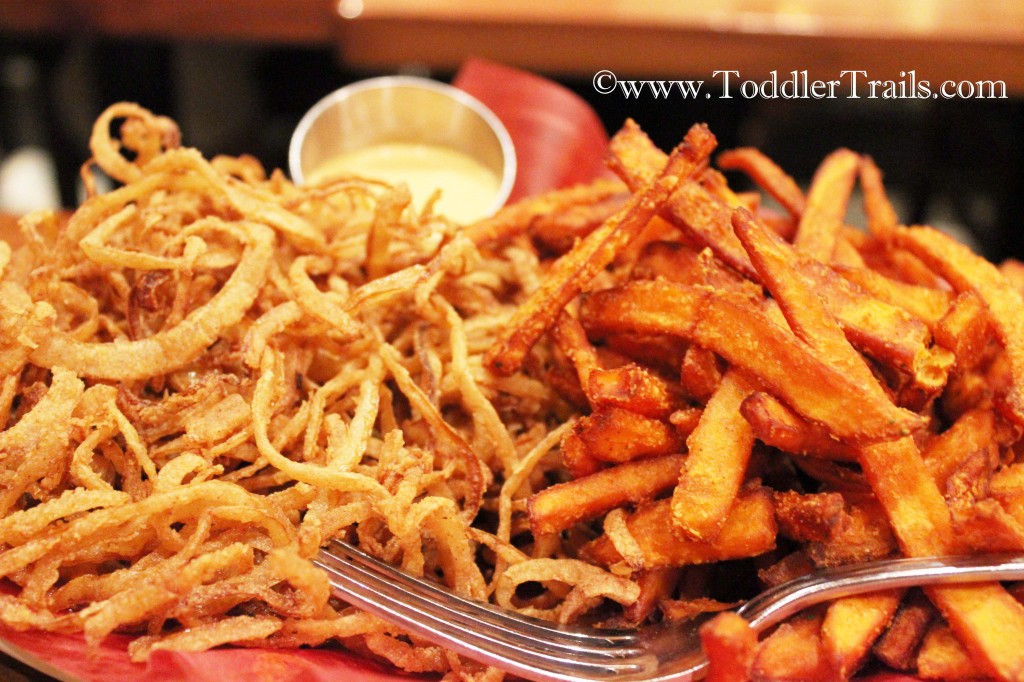 Then the appetizers started arriving. The Half and Half, a plate of shredded onions and sweet potato fries with a tangy dipping sauce was wonderful.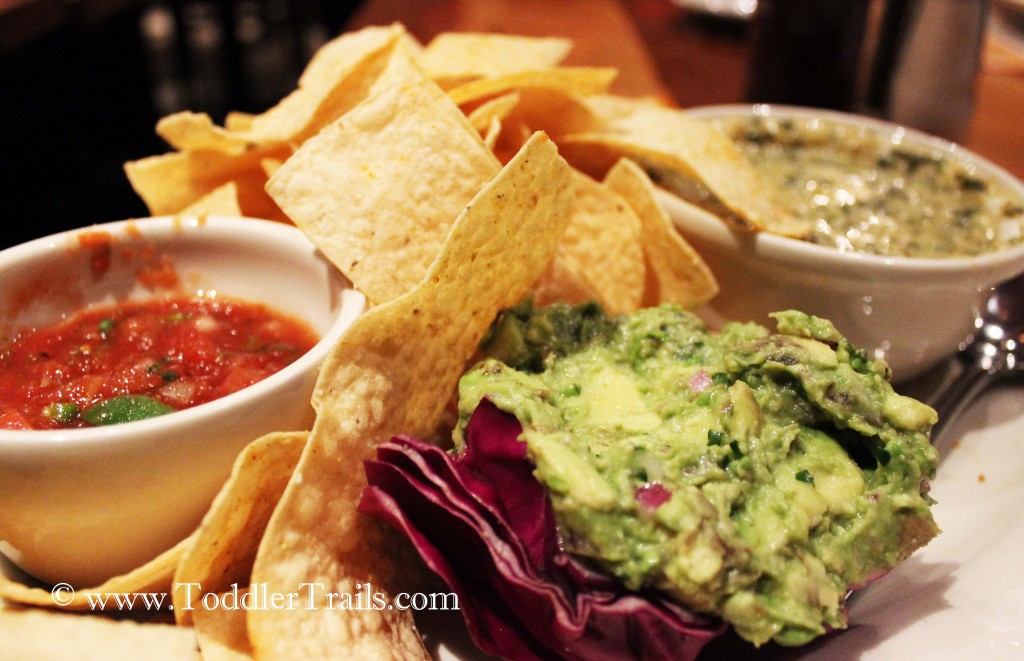 For a classic appetizer, one I can make a meal of, the Spinach & Artichoke Dip is one of my favorites. Pair that with the delicious guacamole and you're all set.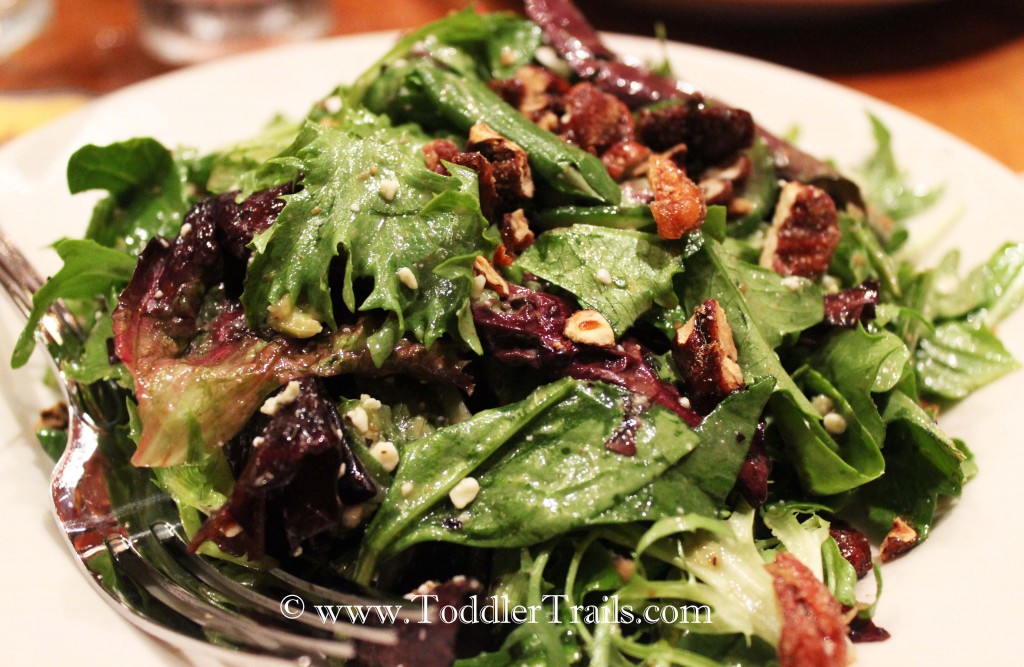 For the next course, they have a great variety in salads. My favorite was the Natalie's Salad that is a beautiful arrangement of baby greens, candied pecans, gorgonzola crumbles, avocado, cucumber and balsamic vinaigrette.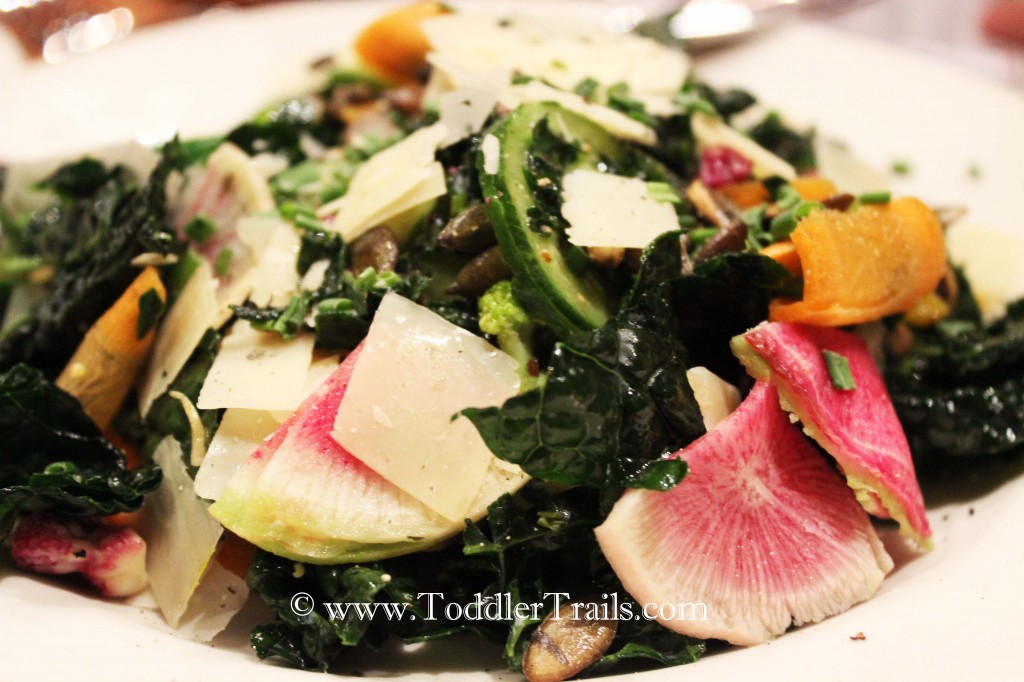 The Tuscan Kale Salad is also a gorgeous dish with watermelon radishes, tri-colored cauliflower, carrots, green beans, raisins, toasted pumpkin seeds, chives, shaved parmesan and balsamic vinaigrette. Other selections include the BBQ Chipped Chicken Salad, Tri Tip Salad, Asian Chicken Salad and more.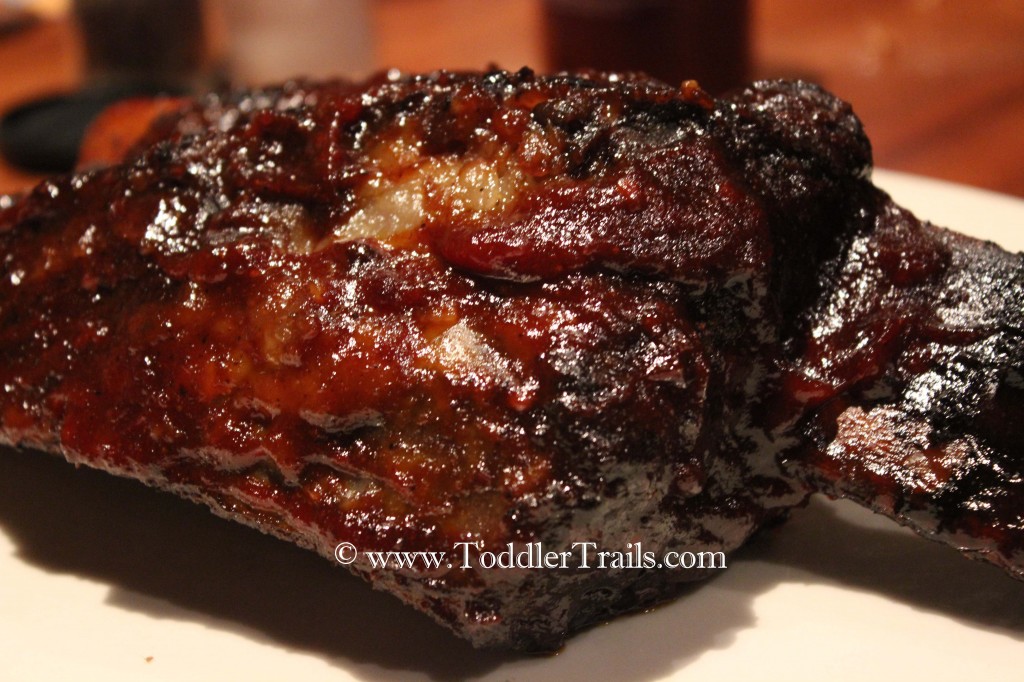 For the main course, I'm the kind of girl who is now going to order "off the menu" with Wood Ranch's specialty. The Giant Short Ribs are fabulous! I preferred them with the original sauce, but now you can order them with a little heat with the Chipotle-Cherry BBQ Sauce.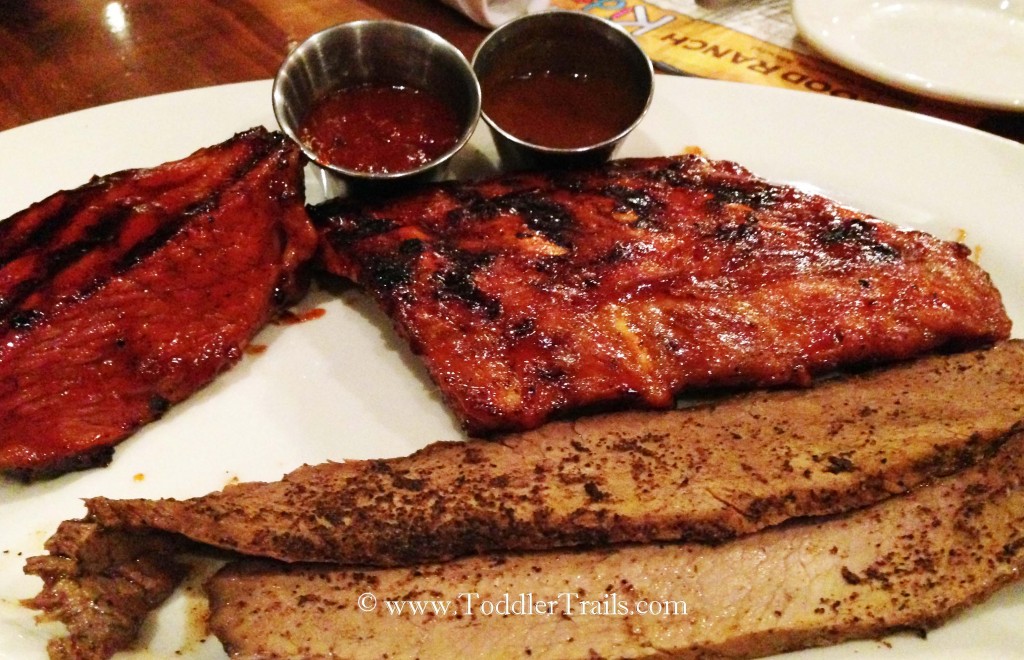 If you're like most, and are in heaven when it comes to barbecue, then the WR BBQ Combo may be the selection for you. With the options of any two, three or even four premium meat selections and a choice of two signature sides, you are sure to make your taste buds happy.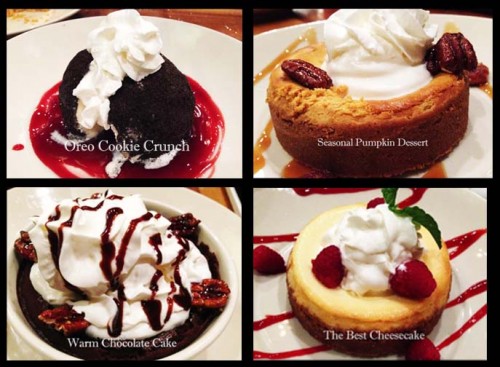 The perfect end to the evening – dessert!!! Wood Ranch has a few of my favorite sweets like the seasonal pumpkin dessert, or their deep dish peach or apple cobbler. A favorite of the bunch was the Oreo Cookie Crunch .
You know, I'm really not a HUGE fan of barbecue.  I'm kind of a picky eater and wouldn't typically choose these savory meats for my first selection, however, my opinion has seriously changed.  I absolutely loved the dishes we sampled at Wood Ranch.  And the Giant Short Ribs – I can't wait to plan a date night with The Hubster to order another round!!
To connect with Wood Ranch, visit their Website, Facebook or Twitter.  They'd love to hear your favorites!!!