Have you heard? Farrell's Ice Cream Parlour is back and has now landed in Buena Park, CA.
UPDATE: Farrell's Buena Park is now CLOSED! The doors closed in December 2018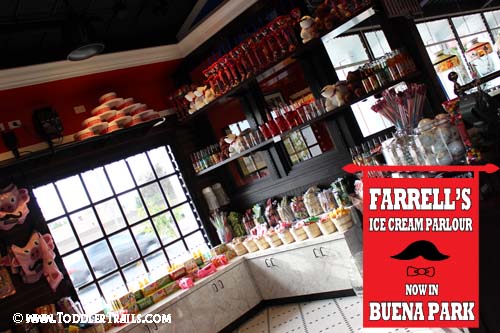 As a kid, I can recall the Farrell's Tradition, celebrating many birthdays with friends and family, enjoying Sundays, Pig's Troughs and more. Naturally, I'm giddy that they are back, and literally down the street! I can continue the tradition with my children.