The Farrell's Ice Cream Franchise has made a huge splash in Southern California. With a focus around ice cream birthday parties, they are quickly becoming one of the go to destinations for celebrating special occasions. Now they are getting creative and introducing new items to their classic American menu with items like the Tater Creator.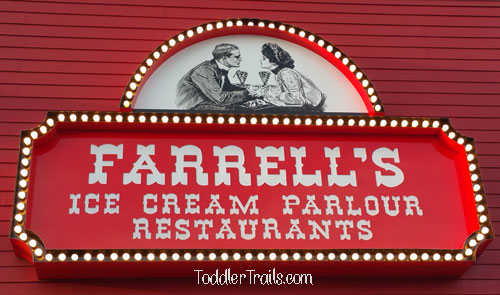 Over the weekend we were invited to indulge in Farrell's Ice Cream Parlour's new Tater Creator, turning our side of fries into our very own masterpiece of goodness.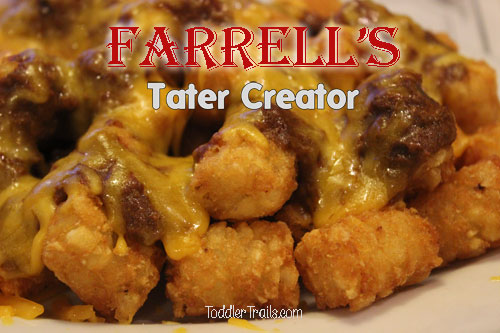 Naturally you're going to visit Farrell's for an ultra-fun celebration. Now, you can get creative by choosing your own side to compliment your all American entrée item. For example, my husband decided to go BIG, and ordered one of Farrell's signature burgers; The Talk of the Town. Let me tell you, this is an ultimate bacon cheese burger, that he decided to double it up with 2 –  ½ pound beef patties. Then he went fancy with the Tater Creator and ordered waffle fries with buffalo sauce, bacon crumbles and blue cheese.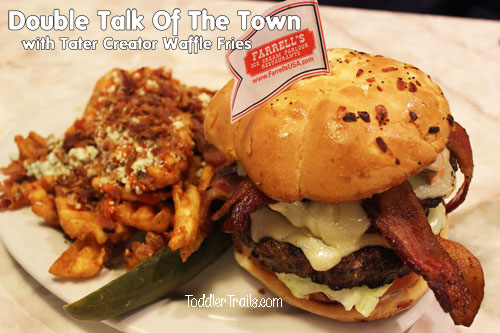 The kids and I decided we wanted to go chili cheese style, and ordered up the Tater Creator Hill. You can either choose a hill, or a mountain as an appetizer, or to accompany your main dish, and customize it any way you want. Based on the size, I'd say the hill would feed approximately 4-8 people as an appetizer. (I'd secretly order as a meal to myself it was so delicious). Unfortunately, I'm not quite sure what a mountain looks like – I'd imagine it would be perfect for a party of 8+. We loaded up our taters with Farrell's Chili, cheddar cheese and some sour cream on the side and quickly devoured it all. Honestly, my kids where quite the crack up, because my daughter kept elbowing me out of the way so she could have them all.
Now one thing to note, the Tater Creator is an additional cost – $2.29 to add it to your meal. That price includes your choice of side, one pour on like chili, cheese sauce, etc. Then you are invited to select two toppers (additional toppers are extra) and a dunk sauce.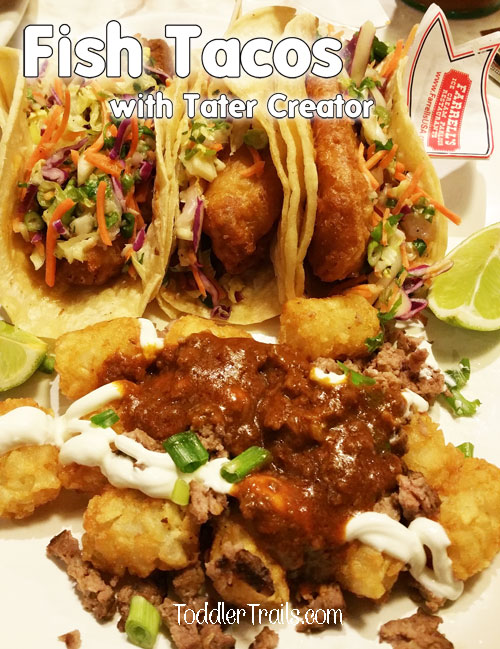 Let your taste buds decide, as you can add the Tater Creator to any entrée, including the kids meals. I'm sure the kids will love it, don't you recall having tater tots as a kid – they were my absolute favorite!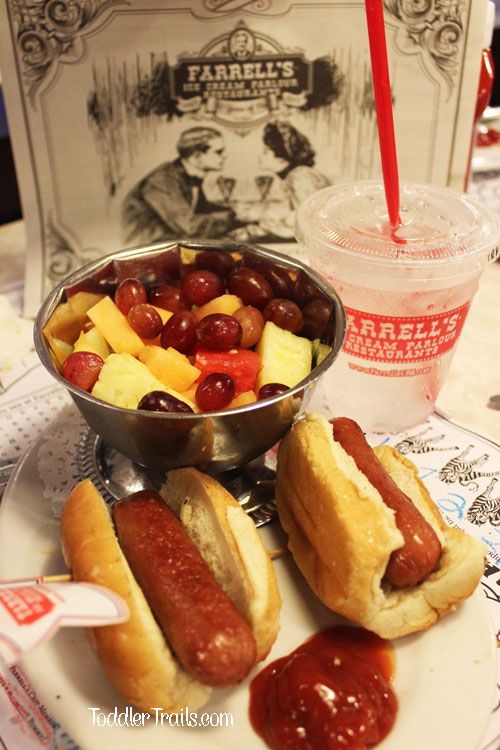 And don't forget to finish off your evening with a special creation from Farrell's Ice Cream Fountain. With over 30+ ice creams, you're sure to find something you'll love. Split a Pig's Trough, or The Zoo – Farrell's has some amazing signature creations.
Farrell's Ice Cream Parlour Restaurants are currently only in California at the following locations: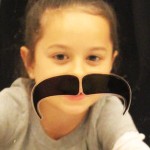 Brea Downtown: 215 S. Brea Blvd. Brea, CA 92821
Buena Park: 8650 Beach Blvd. Buena Park, CA 90620
Mission Viejo: The Shops at Mission Viejo – 799 Shops Blvd. Mission Viejo, CA 92691
Rancho Cucamonga: 10742 Foothill Blvd. Rancho Cucamonga, CA 91730
Riverside: 3610 Park Sierra Dr. Riverside, CA 92505
Sacramento: 1625 Watt Ave. Sacramento, CA 95864
Santa Clarita: 21516 Golden Triangle Rd. Santa Clarita, CA 91350
Farrell's is one of our family's favorite nights out. We will visit even if we're celebrating something like "Dancer of the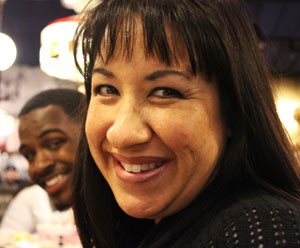 Month", or "Star of the Week". Their staff has an amazing ability to keep you entertained, and part of the family. You know it's true – how many times have you joined in singing to a neighboring diner or adorable birthday kiddo across the way. We immediately fell in love with Derron, who made our night that much more special. When we weren't stuffing our faces, we were cracking up with his entertainment at our table and around the restaurant. (Derron, my photo bomber)
Disclaimer: We were invited to a media tasting, however no other form of compensation was received.