The Orange County International Auto Show is currently at The Anaheim Convention Center through Sunday. On behalf of Toyota, my little car aficionado, and I were invited to check out the latest cars, SUVs, trucks and exotics either currently available, or coming soon. As a pre-cursor to the OC Auto Show, we had the opportunity to experience the new 2019 Toyota 4 Runner for the week.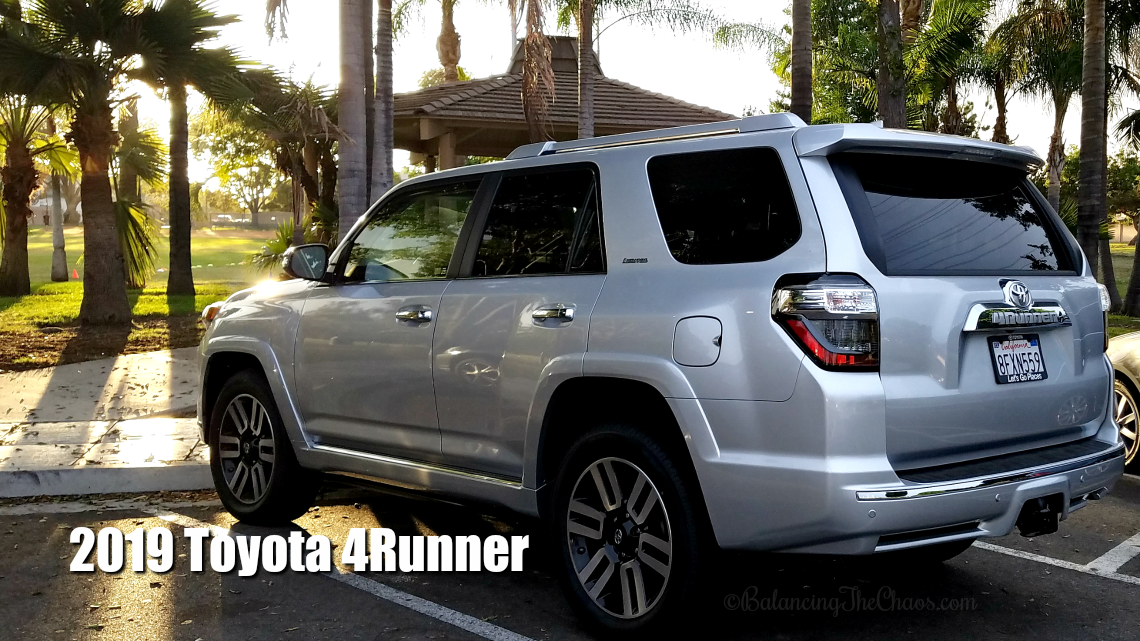 I have always been a big fan of Toyota. When I was in my 20's, I had a Toyota Corolla. At the time, my dream car was a Toyota 4Runner. It is a fun SUV, not too big, not too small. It is great for a family of 4-6 as it seats 6-7 individuals. The limited edition we toured around town for a week was equipped with:
Smart Key System -with push button start
Leather interior
Trimmed heated and ventilated seats
8-way power adjustable seats
High resolution touch screen display
Dual zone automatic climate control
Automatic running boards
Third row seating that tucks flat
Real Wheel Drive or Active Traction Control
20-in. split 6 spoke alloy wheels
Front & rear parking assist sonar
Color – key front and rear bumpers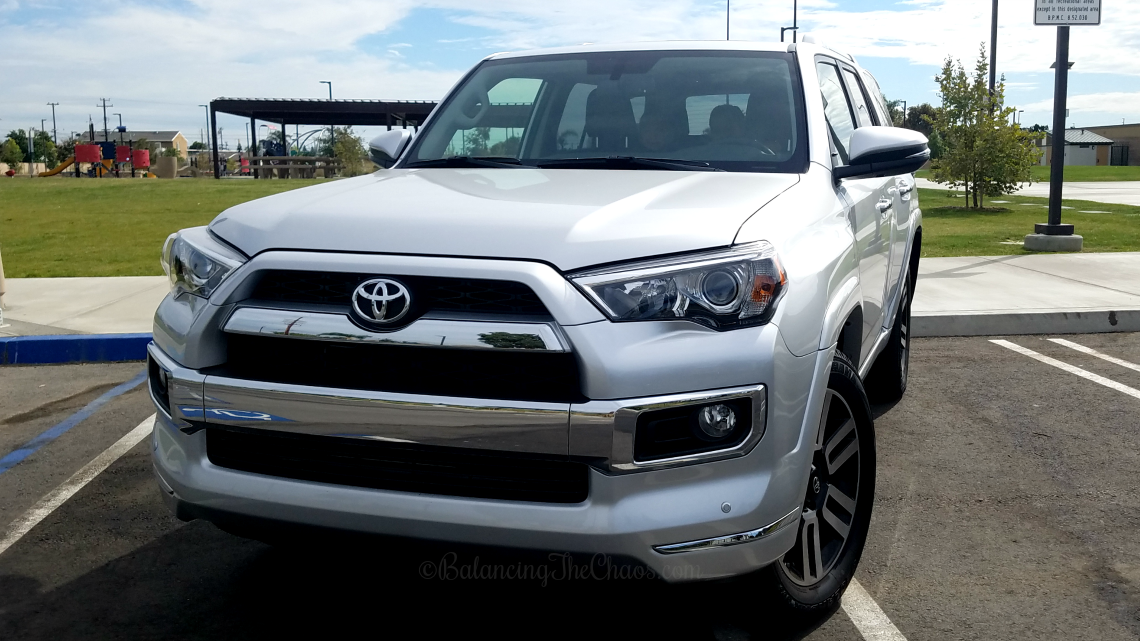 My kids are big fans of the 2019 Toyota 4Runner. They enjoyed the spacious second row bench seat, and especially the automatic running boards as well as the back window that slides into the hatchback door.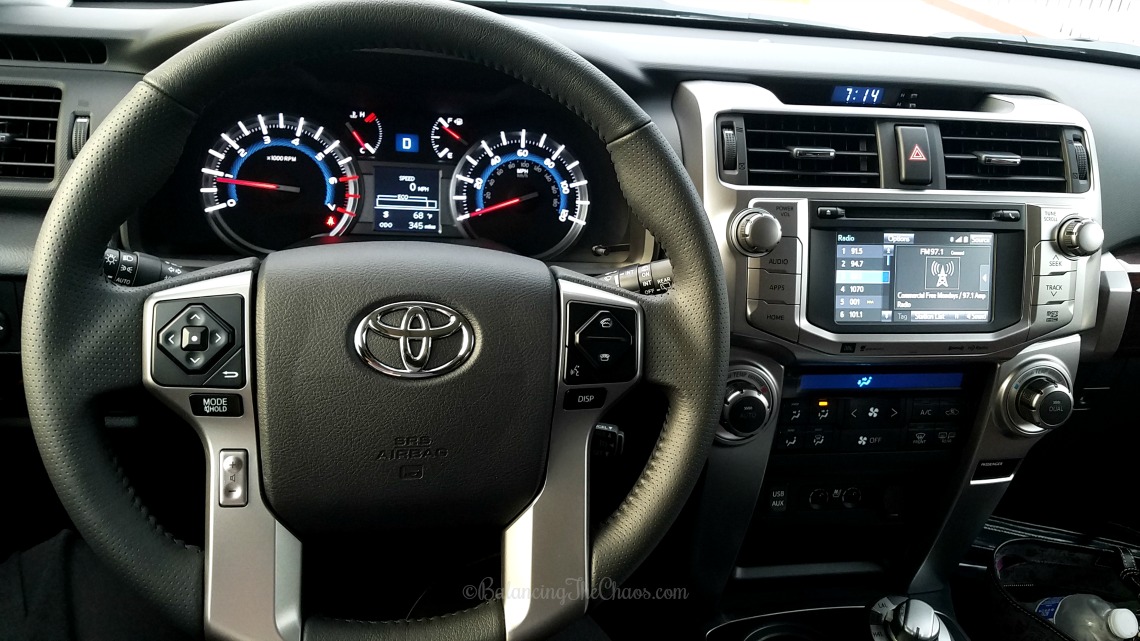 Toyota has also updated the Rav4. The new 2019 Rav4, available in December is a great little crossover car. Check out some of the new features and information we heard from Toyota representatives.

My son loved the 86 TRD. He was ready to take one home for himself, while I was checking out the Sienna and the Sequoia.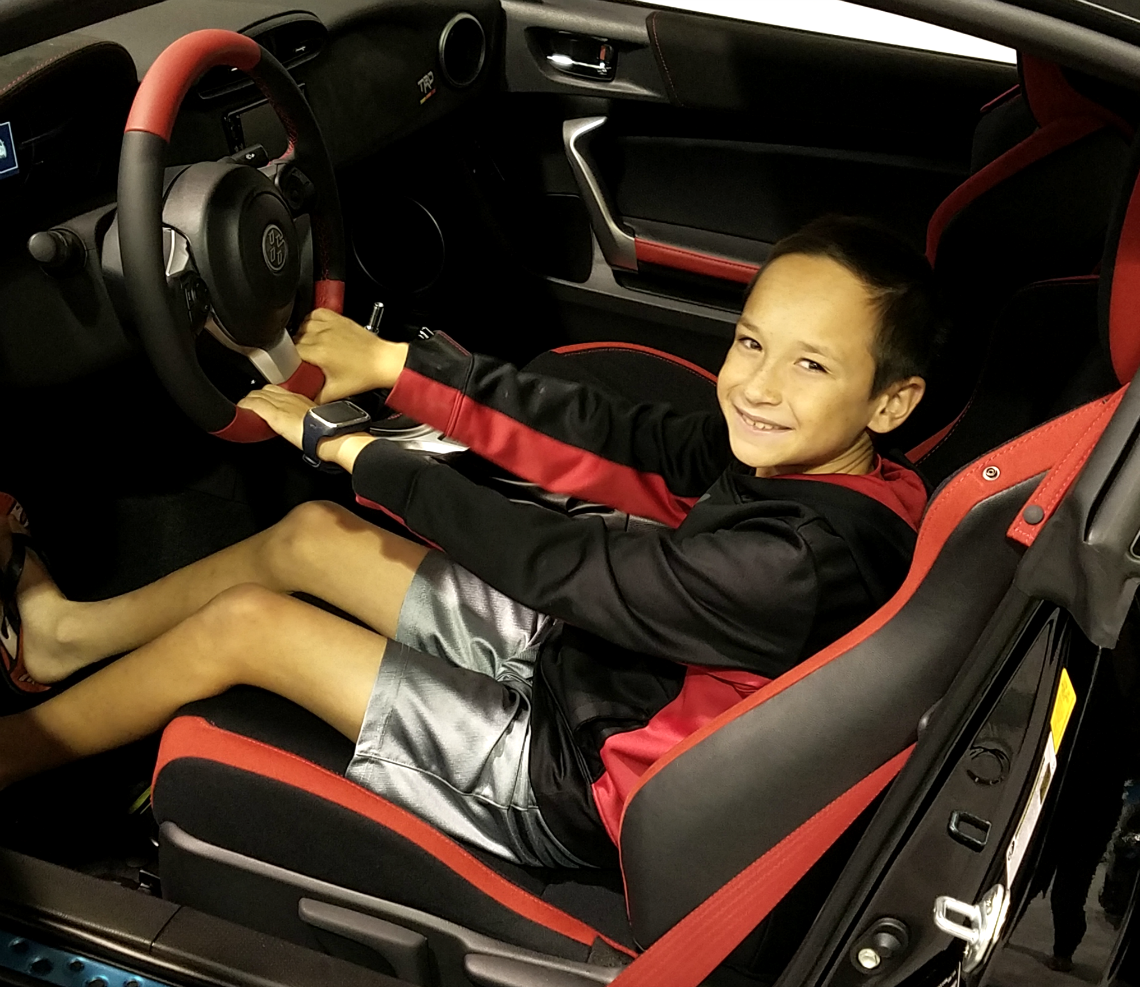 This year, Toyota teamed up with NEGU, a non-profit agency that a little girl named Jessie started. She create's "Joy Jars" where they collect donated toys, package them into a jar that is presented to families with children battling pediatric cancer. NEGU stands for Never Ever Give Up, a mission Jessie shared with these children. We were honored to contribute Hot Wheels cars to such an amazing cause, and you can too! Toyota is still collecting Hot Wheels cars for NEGU. Visit their booth during the OC Auto Show to donate.
View this post on Instagram
We're planning on heading back to the OC Auto Show this weekend. Looking forward to check out more autos from different makers. The OC Auto Show is a family friendly event will offer guests the opportunity to see more than 600 new model vehicles. For four thrilling days, the Anaheim Convention Center will be packed with the latest cars, trucks, crossovers, SUVs, commercial vehicles and alternative fuel options from more than 35 manufacturers, as well as exotics, new technologies, concept vehicles, driving simulators and more than 150 vehicles to test-­‐drive at the event.
Thursday, October 4 -7
Anaheim Convention Center
800 W. Katella Avenue in Anaheim
Show hours:
Thursday, from 4 p.m. to 10 p.m.
Check out the 2019 line up of Toyota vehicles at: https://www.toyota.com