When you're in Monterey, one of the most popular spots is the Bay. The Monterey Peninsula  is the Monterey Bay Aquarium and Old Fisherman's Wharf, loaded with delicious restaurants, fun shops, fishing, sailing and so much more. While we were there, we were invited to Big Fish Grill that offers an amazing view of the bay with delicious seafood entrees, in a casual California ambiance that is suitable for visitors of all ages.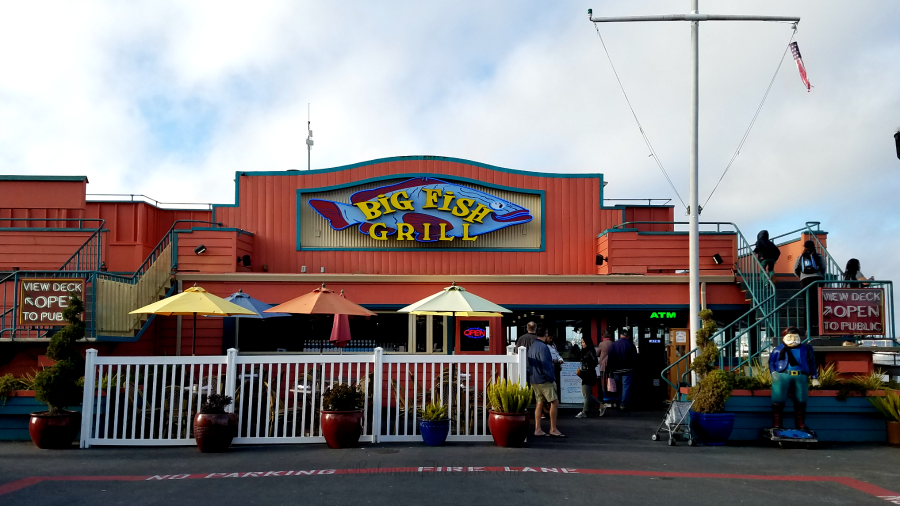 We wandered down the Old Fisherman's Wharf, taking in the sights and sounds of the Monterey Peninsula. Along the way, friendly faces were beckoning us in to sample their clam chowder, however, we had our sights set on Big Fish Grill. The hubby and visited the area two years before and ate at Abalonetti Bar and Grill, however I also wanted to try Big Fish Grill.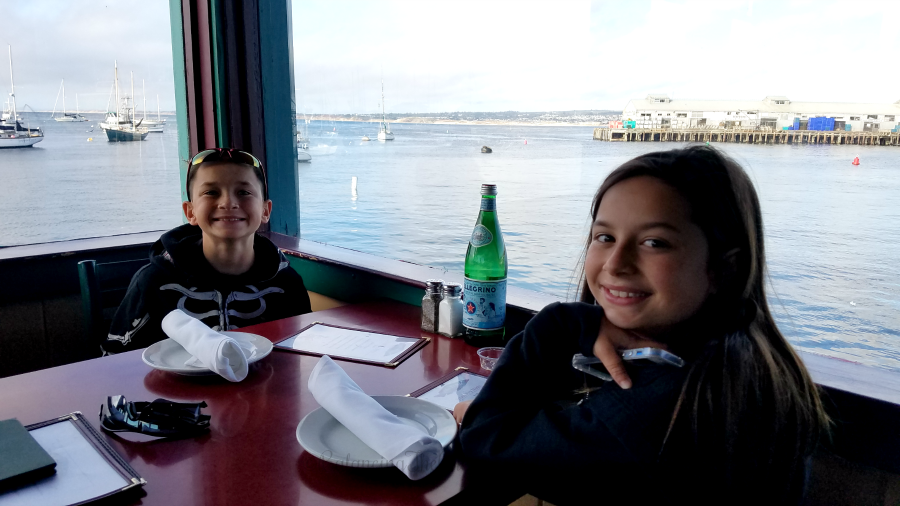 The kids were also interested in Big Fish Grill because of the spectacular view. Located at the end of Old Fisherman's Wharf, Big Fish Grill has the most amazing views of the harbor, and as far as you can see.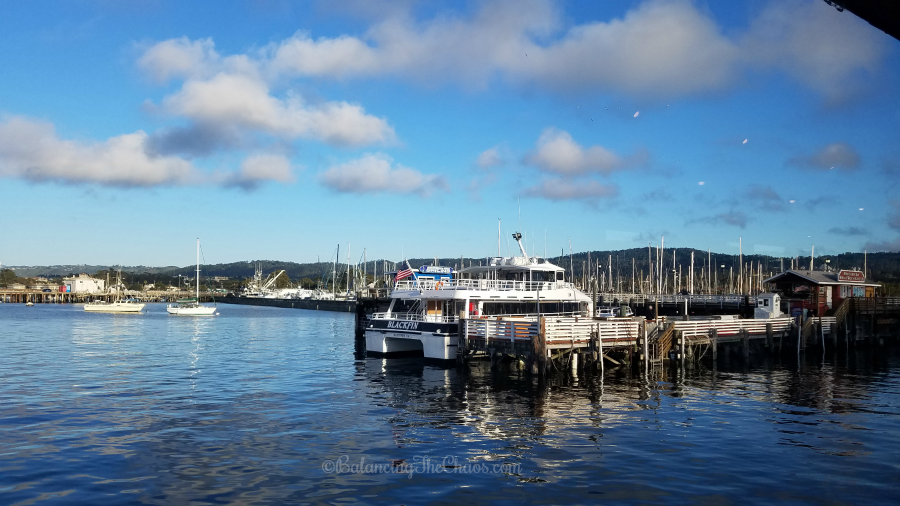 We started sharing a bowl of creamy New England Clam Chowder, which was quite tasty. Delicious chunks of clams in a creamy soup, it was enough for the four of us to share.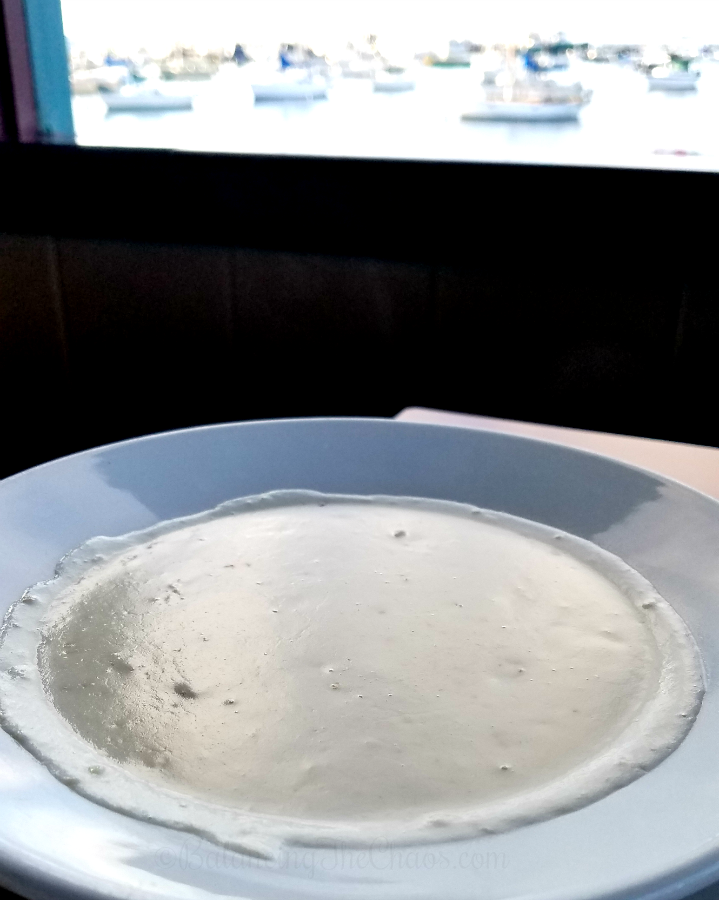 The kids selected their tried and true off of the "Small Fry" menu – Macaroni and Cheese. At Big Fish Grill, they use elbow noodles with their own cheesy creamy sauce, topped with a sprinkling of parmesan cheese. Additionally, children have the opportunity to  select fish-n-chips, spaghetti and meat sauce, fried shrimp and fries, chicken fingers and fries or a cheese burger.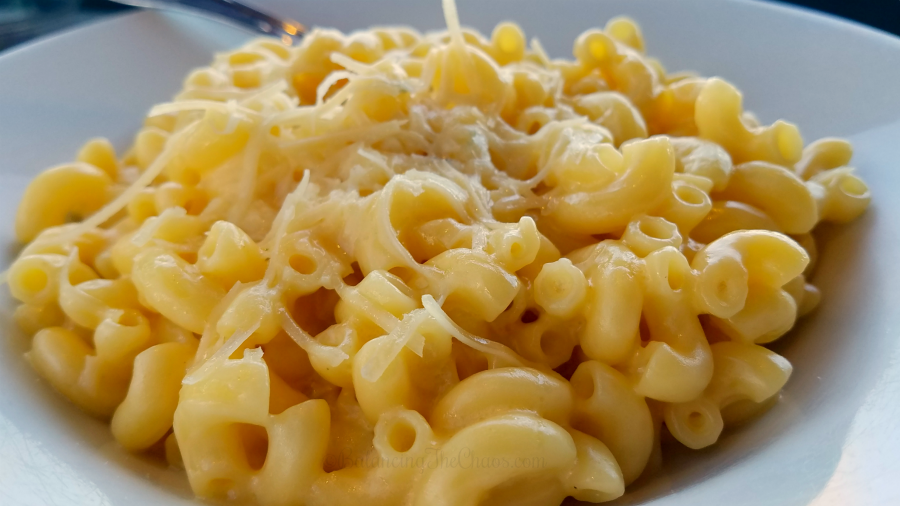 I selected the Crab Stuffed Prawns – 4 jumbo prawns stuffed with delicious crab meat and served over a creamy risotto, topped with a Lobster Tarragon sauce. The upon re shrimp and crab meat were prepared perfectly, and the Lobster Tarragon sauce was incredible over the risotto – as it melted in my mouth with each bite I took. Certainly a dish I would order again upon returning.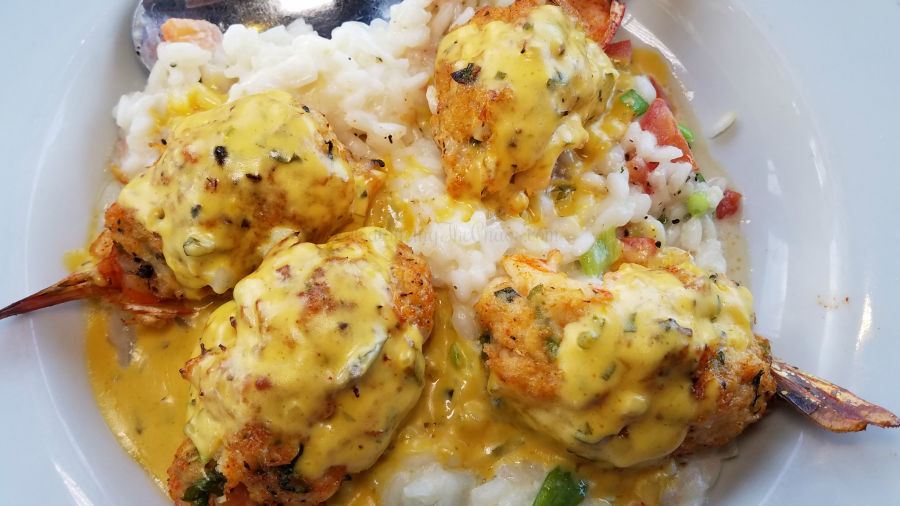 The hubster selected the Seafood Paella, a mixture of various shell fish including mussels, clams, scallops and prawns, fresh fish, grilled chicken and a spicy Louisiana sausage. This delicious mix of flavors was served over a fabulous saffron Spanish rice, all of which he devoured, only sharing a few bites along the way.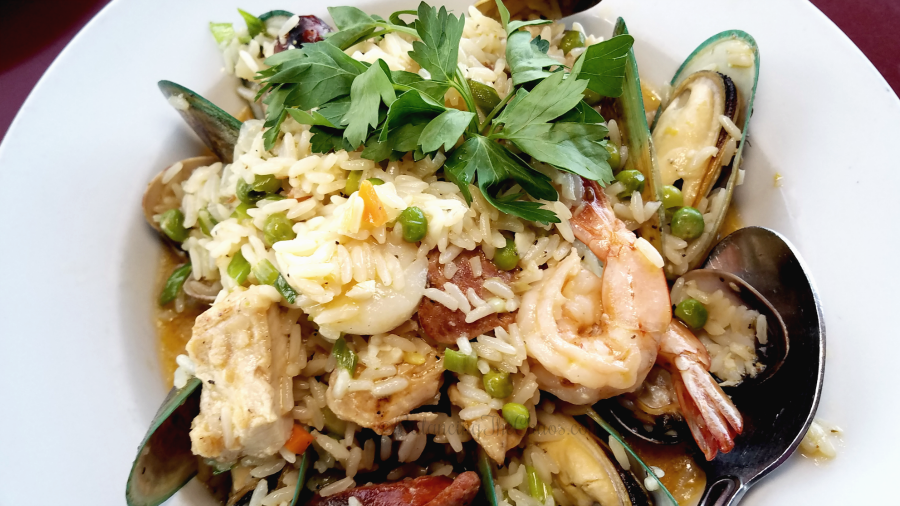 If you're in the area, taking Old Fisherman's Wharf, I'd totally recommend stopping at the end of the pier and enjoy lunch or dinner at Big Fish Grill. We're certainly looking forward to returning and sampling their "local menu". I'm very interested in seeing in what the local's favorite dishes are.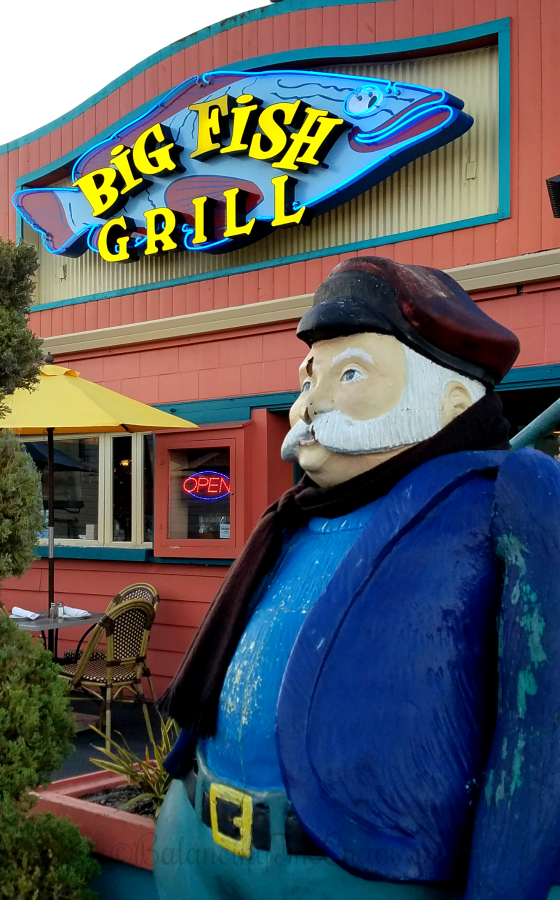 For more information about Big Fish Grill, connect with them via their website or social media: Facebook, or Twitter.