This post is a product review with affiliate links written on behalf of Dyson.
Looking for a great light weight vacuum that is portable but mighty? I have been in the market for something I can use both at home and in our RV while we're on the road, and it looks like the Dyson Small Ball is exactly what I was hunting for. Only weighing 12.15 pounds AND having a 25% longer reach than it's predecessor, it is the perfect vacuum for this family on the go.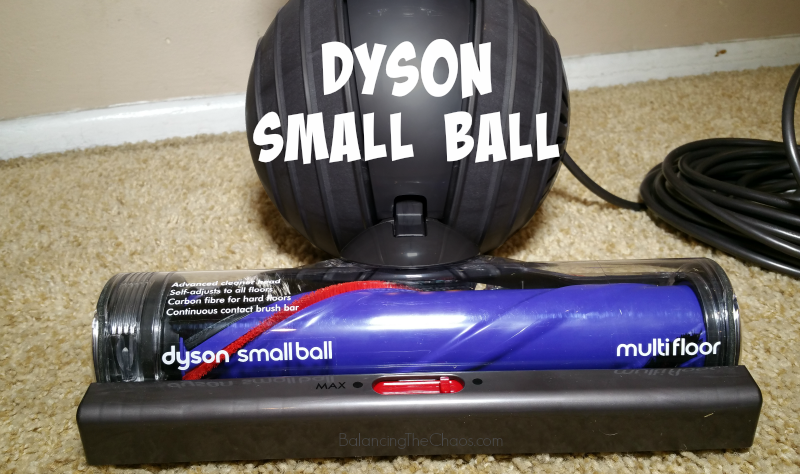 I was invited to review the newest edition to the Dyson line, and I'm absolutely in love with the Dyson Small Ball Multi Floor Upright Vacuum
. Only available on Amazon, this cyclone vacuum captures more dirt and microscopic dust than any other cyclone vacuum. With the HEPA filtration, it captures over 99% of pollen, mold and bacteria, keeping them trapped in the bin. This is a HUGE benefit to my family as both my daughter and I suffer from dust mite allergies.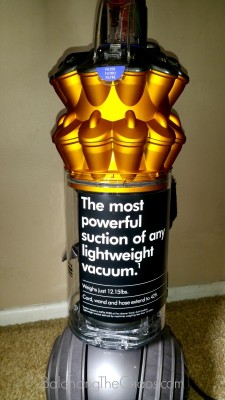 The Dyson Small Ball was created with Radial Root Cyclone technology where a mesh shroud that separates the large debris with inner cyclones that generate powerful centrifugal forces. As the air circulates in the unit, airflow and the angle design of the airway ensures that the microscopic particles like pollen and mold are separated from the airflow.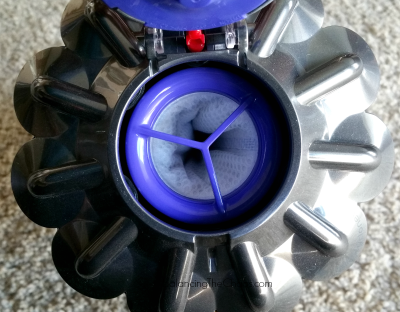 I have one of the original "Animal" machines from about 13 years ago. So when pulled the Small Ball out of the box, I was pleasantly surprised at how light it is. Then I started using it and was even more thrilled with how easily I was able to maneuver it around the tables, chairs and beds. The maneuverability is actually part of the initial design. The motor, filter, ducting, valves and stand are all engineered into the ball, making it easy to turn the tightest corners. Another great feature is that it's pretty quiet. This version has been re-engineered to reduce the nose.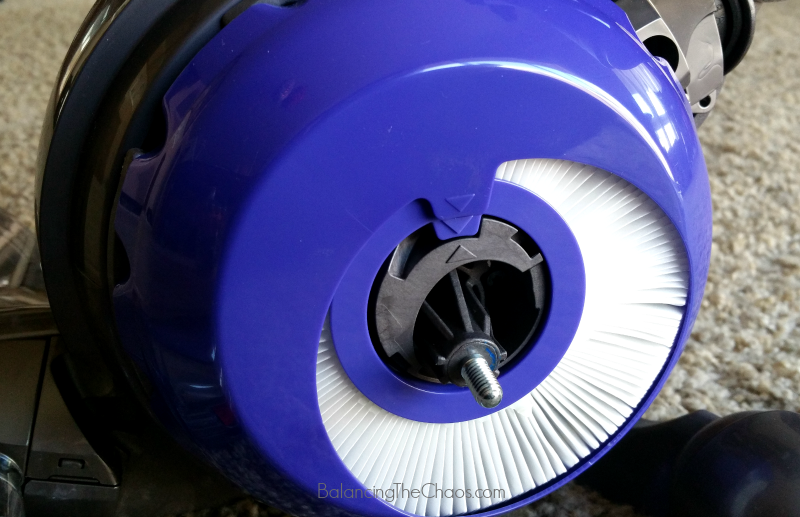 The Dyson Small Ball Multi Floor Upright Vacuum
 has two easily accessible filters that should be washed at least once a month to maintain its performance. All you need to do is remove the filters and rinse in cold water. Then place them in the sun or in a warm location for about 24 hours to make sure they are completely dry.
The Dyson Small Ball has a current retail price of $399.99 and only available at Amazon.com
.