A little bit of France has landed in Orange County. Crepes Bonaparte, which started as a food truck, recently opened up a brick and mortar location in Fullerton. Crepes Bonaparte recreates the ambiance and flavors of Paris, France right here in Orange County, with made to order savory and dessert style crepes.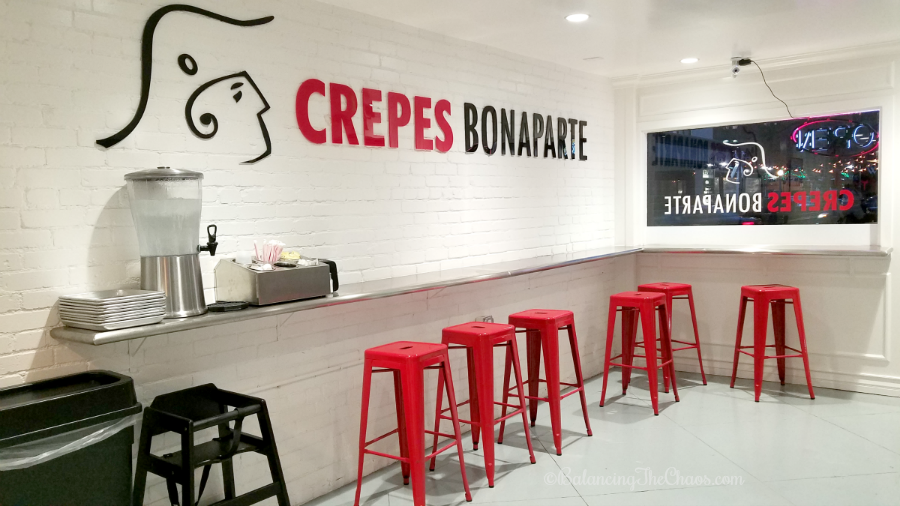 Looking for a little bite of France, make your way to Crepes Bonaparte in Fullerton. We were invited to sample a few of their sweet and savory crepes we could personalize for our own taste. My kids were a little hesitant at first, but once they took a peak at the menu, they were very intrigued.
What is a crepe you may ask? Crepes are a traditional staple in French cuisine. A very thin pancake with a flour base, that is made on a flat how surface. They can easily be compared to traditional pancakes, but much thinner.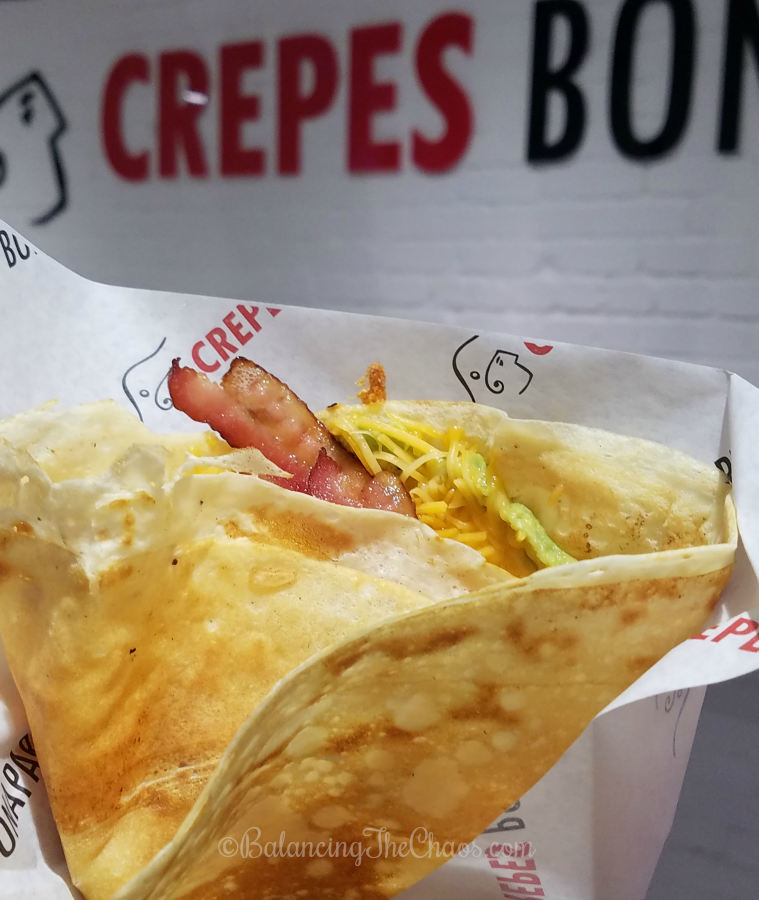 The best feature of crepes is that you can customize them with a variety of toppings. My children chose the Plain Jane offered at Crepes Bonaparte. A delicious crepe with ham, bacon and cheese that are prepared on the flat cook top and combined for fantastic flavor.
We also decided to et out of our comfort zone and order something we feel our readers would like. I sampled the "No Joke Artichoke" which was loaded with seasoned chicken, a creamy parmesan-spinach blend, artichoke hearts and walnuts.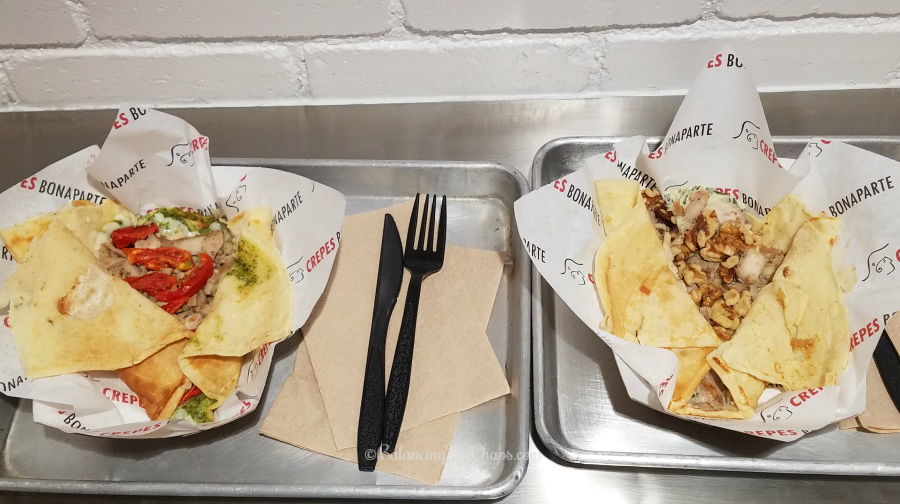 My husband sampled the South Western Crepe that was loaded with grilled peppers and onion, avocado, seasoned chicken, cheddar and chipotle sauce. We both LOVED our crepes and was quite surprised that my children devoured theirs because it was just that good. If you know my children, they rarely devour anything.
Dessert is also on the menu with 8 different options including a Bananas Foster, Banutter (peanut butter, Nutella and bananas with chocolate) and a Apple Pomme Pie. Each of which you can top with vanilla ice cream at an additional cost.
While you wait for your order, enjoy a glass of fancy French wine or Kronenbourg Beer. The best part, watch your crepes as they are created…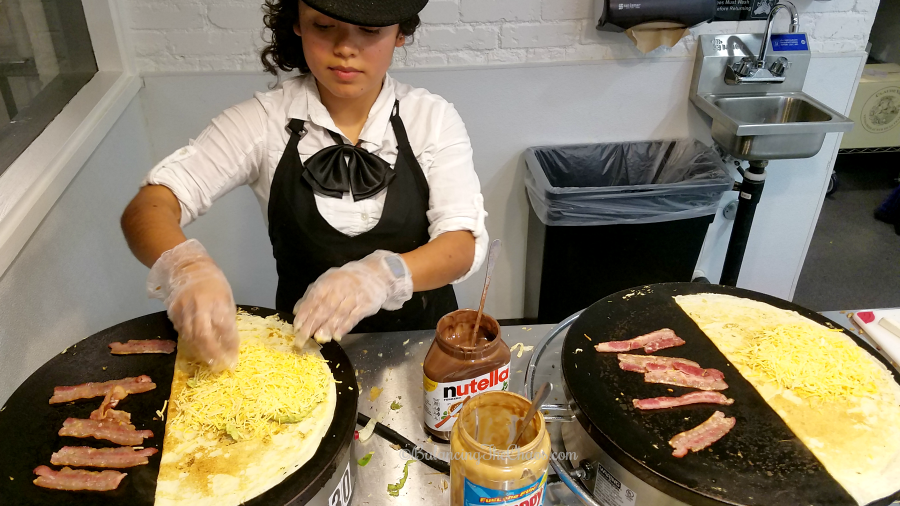 Crepes Bonaparte
115 S Harbor Blvd, Suite A, Fullerton, CA 92832
Website
Facebook, Instagram, Twitter