Coming up with deliciously creative meals for the family can be quite daunting. As a busy family always on the go, when I have a chance to make dinner, I stick to my "go to meals" like spaghetti or meatloaf. However after regularly having these entrees on the menu, my family has become quite bored with my cooking. Thankfully, I was invited to sample a One Potato Box, and was amazed at the quality of organic ingredients, the ease of making quick delicious meals, and the excitement of the family when they had something new on the menu.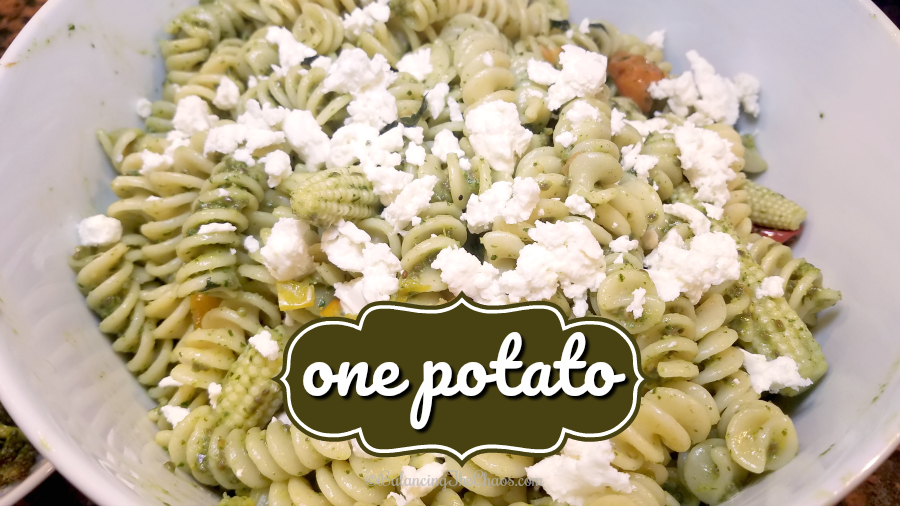 One Potato is a meal kit company that is focused on feeding the entire family, organic and easy to make dinners; (all of which can be made in less than a half hour and with very few pots.
First, you need to sign up at their website and select either a vegetarian or an omnivore box. You can also browse through their seasonal favorites menu as well. Next, select a plan. You can choose kits for either two servings or up to 6 servings a night. Remember, the meals change weekly to give you a variety of dinner options.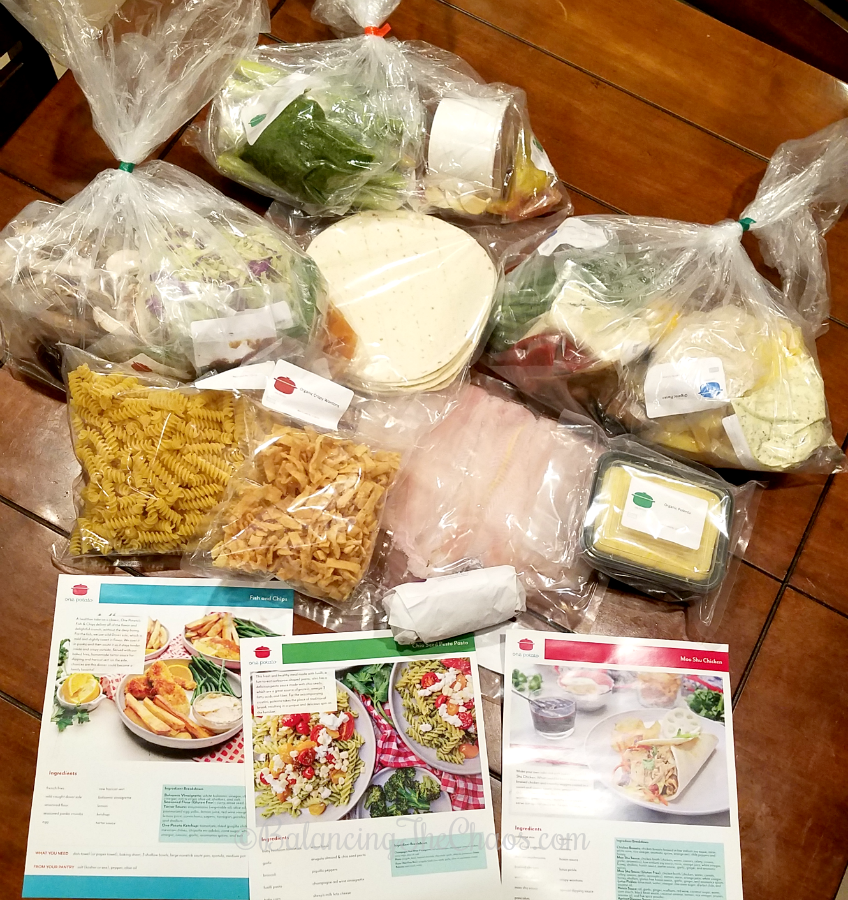 I was so excited to see what was in our sample kit. Three meals perfect for a family of four, I had the opportunity to make Fish and Chips, Chia Seed Pasta Salad and Moo Shu Chicken.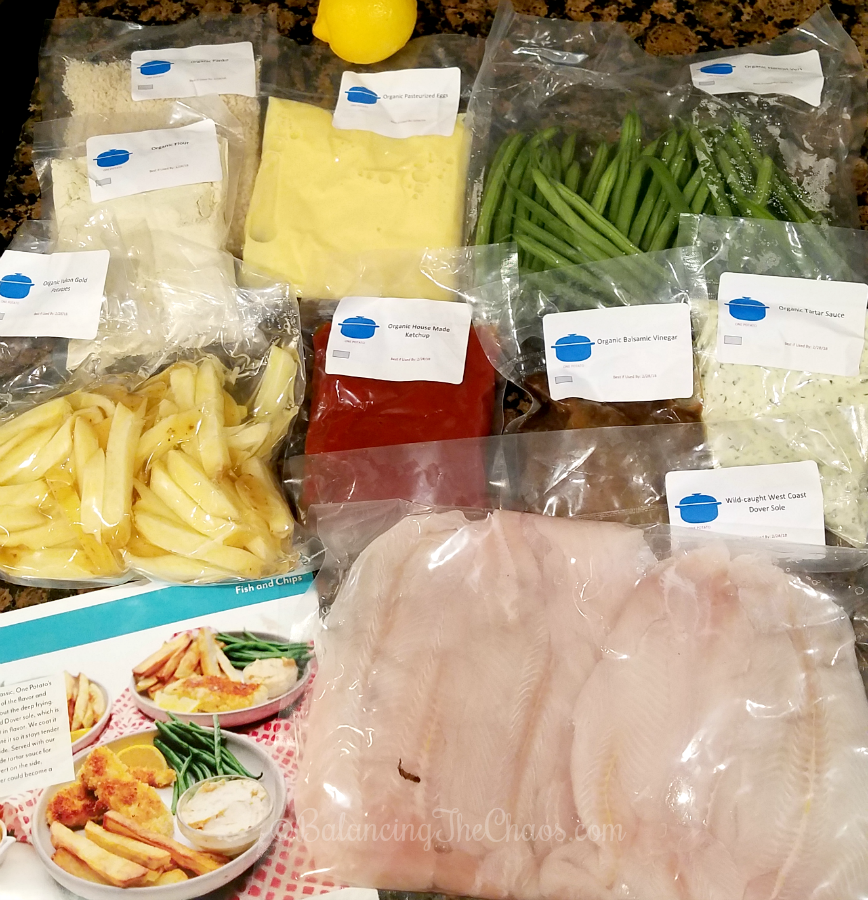 As I went through the box, I noticed that the meals were easy to sort. I quickly pulled out the ingredients need to prepare One Potato Fish and Chips and got down to business.
The recipe cards were really quite easy. Follow each step and your meal will transform into a fabulous looking dinner for the whole family.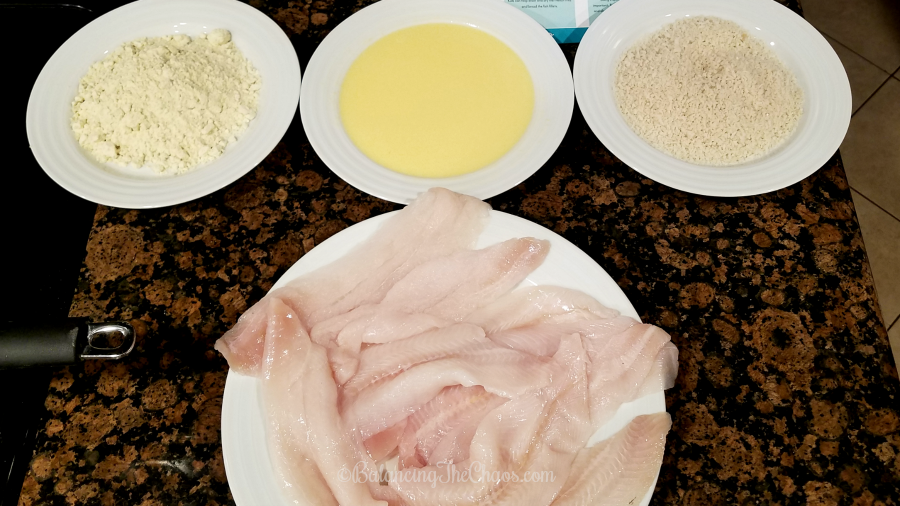 As you can see in the above picture, assembling the fish was pretty easy. Each ingredient were in separate bags. All I needed to do was place them in a bowl and then prepare the breaded fish strips. I took a piece of fish, covered in flower, then dunked in an egg wash with a dousing of panko mix. Next, I placed in a hot frying pan with about a table spoon of olive oil. When the fish was cooking, I placed the sweet potato fries in the oven and let them bake. The result: a delicious fish and chips dinner.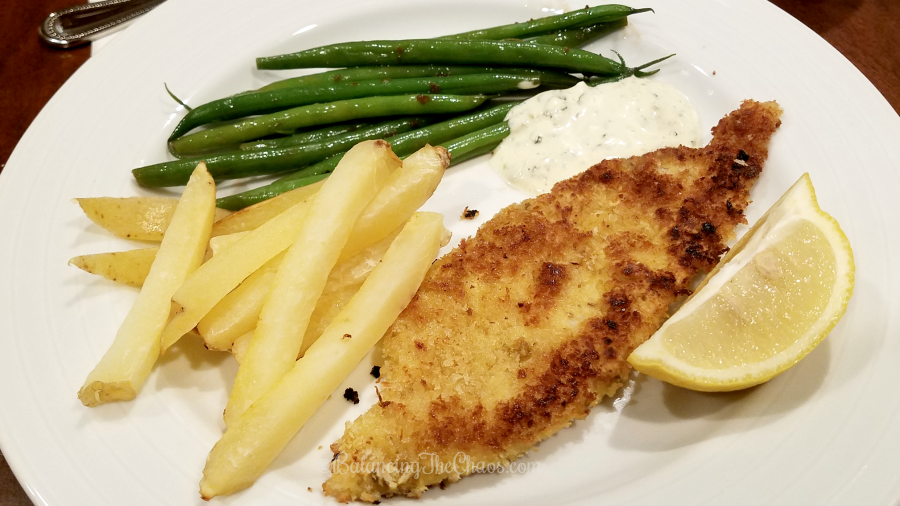 Later on in the week we sampled the Chia Seed Pasta Salad and Moo Shoo Chicken and really enjoyed them. In fact, we had enough my lunch the following day.
Ready to try One Potato yourself? It can be a game-changer for your entire family. Use my unique code: BALANCING25 to save 25% of your first box of One Potato Meals.