This is a post was sponsored by Ling Ling, all opinions expressed in my post are my own.
Last week I shared that I was getting prepared for the upcoming Chinese New Year by attending a cooking demonstration with Ling Ling Asian Foods and professional Chef, Katie Chin. We had the opportunity to make two healthy side dishes to go along with a couple of Ling Ling favorites like their potstickers, fried rice and noodles. And today, I came up with a quick and easy entrée that is another great option to serve for Lunar New Year – Easy Teriyaki Chicken Stir Fry.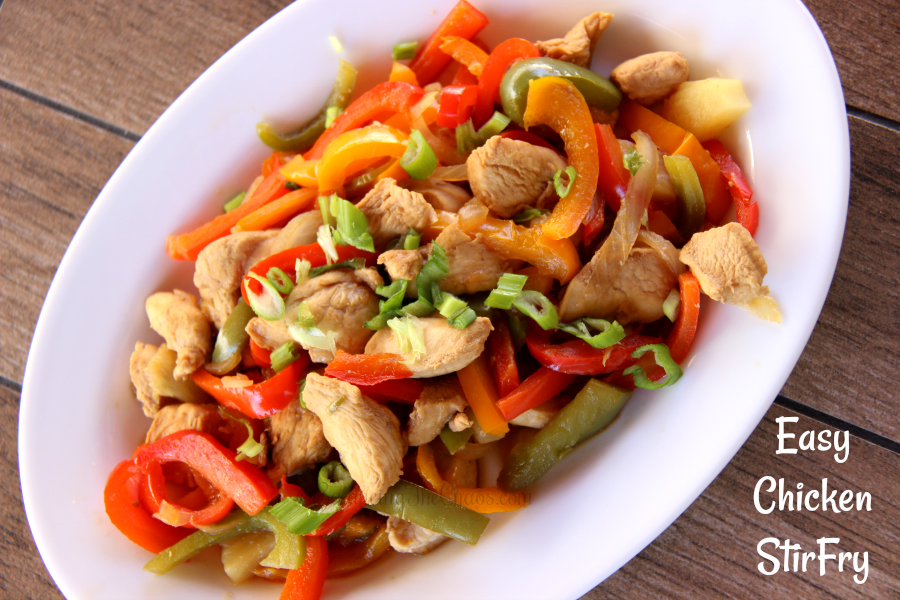 I wanted to create a great and easy go to main dish that my family would enjoy, while getting a little bit of veggies into the kiddos. A quick and tangy stir fry is a great option for any night of the week, and very easy to make when you have little time. This year, Lunar New Year is on Friday, the 16th, and with all of our after school activities, this recipe is perfect.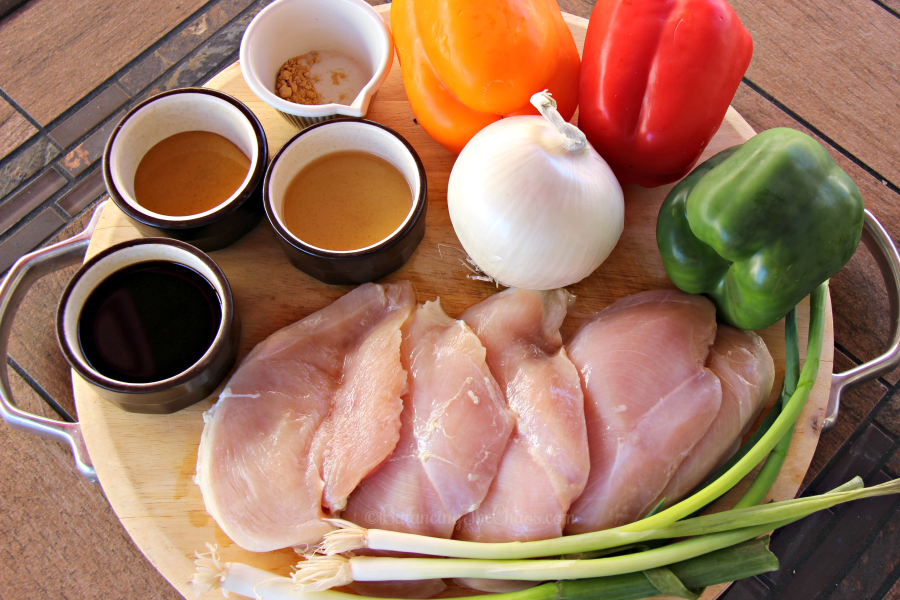 For the Easy Chicken Stir Fry, pick up your favorite vegetables and some fresh chicken. You'll also need soy sauce, a little bit of honey, fresh or ground ginger, pineapple juice and a little bit of corn starch. Then, follow the printable directions below.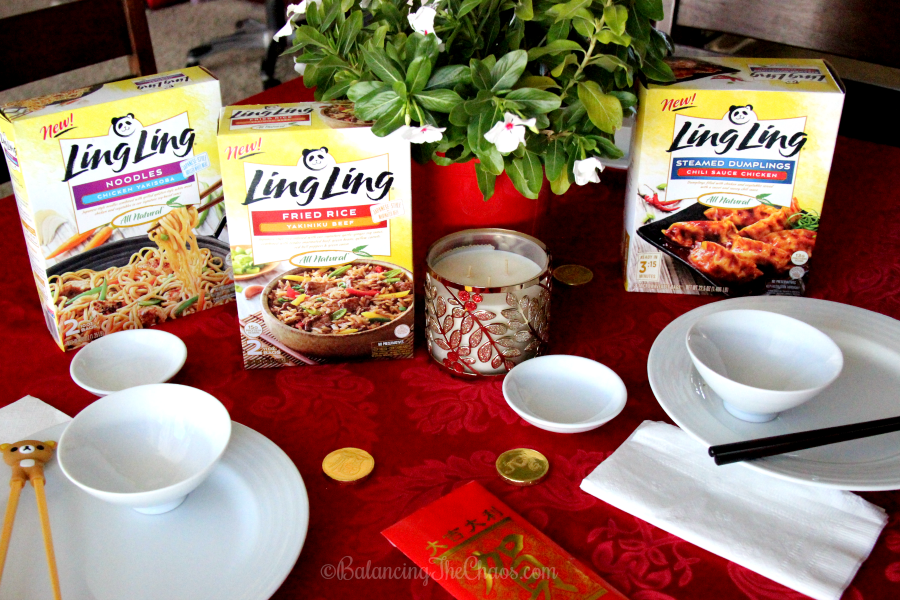 While I'm focusing on the main entrée, I relied on Ling Ling Asian Foods for our side dishes. Ling Ling is very well known for their delicious chicken or pork pot stickers, a favorite of ours at home. Now the company has expanded their entrée offerings to include many varieties of authentic fried rice including: Chinese Style Vegetable, Yakiniku Beef, Thai-Style Chicken, Bibimbap Beef and Yakitori Chicken, and two types of Asian style noodles.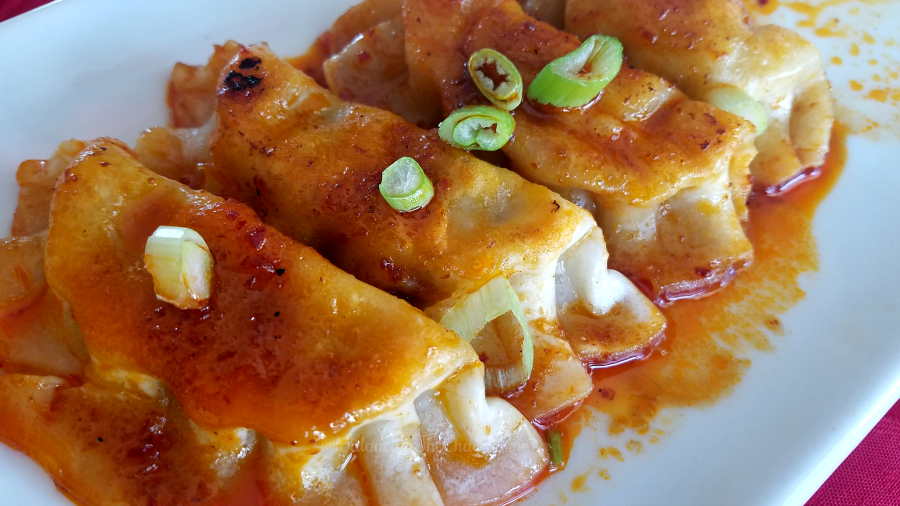 Have you tried the Chili Sauce Chicken and Steamed Dumplings? They were so good. And since they were a little spicy for the kids, I prepared some with teriyaki sauce.
Celebrate Lunar New Year with these traditional customs and superstitions that were so interesting:
Did you know that it is bad to use foul language or bad words on New Years Day? It is believed that they will follow you throughout the year.
Washing your hair is not permitted. If you do, you will wash away your good luck for the year.
When greeting friends during the New Year, bring oranges or tangerines because it means your friendship will remain in tact.
Do not sweep the floors on New Year's Day – you'll sweep all your good luck out the door.
Chef Katie's personal favorite – You must step into new shoes on New Year's Morning to start your year off on the right foot.
One of my favorite customs, that many people practice, is the distribution of red envelopes. When you give or receive red envelopes, it is customary to fill it with money, which signifies joy and luck. It is believed that that you will start off the New Year with Prosperity.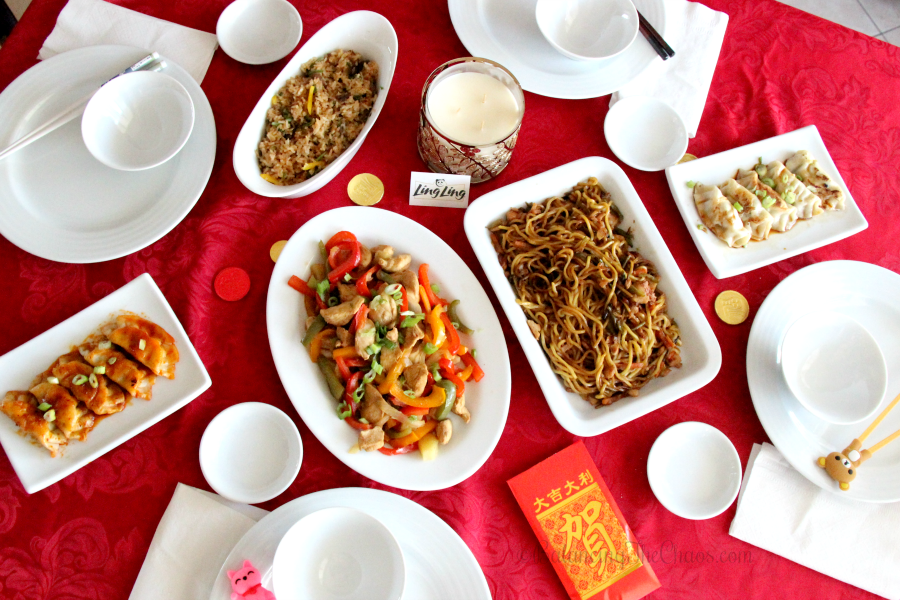 Lunar New Year 2018 is Friday, February 16th. You still have time to pick up a few of the delicious Ling Ling Asian Food selections for an awesome family celebration at home, ringing in the year of the dog. Not sure where Ling Ling products are offered? Check out this STORE LOCATOR for a retail store near you.
Happy New Year!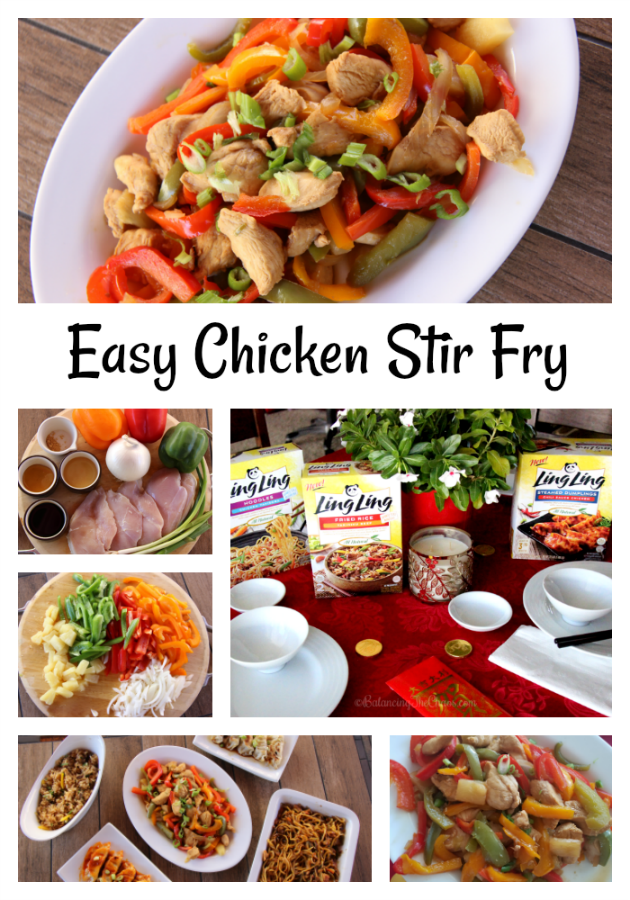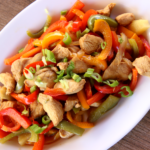 Easy Chicken Stir Fry
Quick and easy chicken stir fry with home made teriyaki sauce
Ingredients
6

Chicken Breasts

1

tbsp

Vegetable Oil

1/4

cup

Soy Sauce

1/4

cup

Honey

1/4

cup

Pineapple Juice

can pineapple

1

tsp

Ground Ginger

1

tsp - tbsp

Corn Starch

1

can

Pineapple Chunks

1/2

medium sized

White Onion

chopped

1

Red Bell Pepper

chopped

1

Green Bell Pepper

chopped

1

Orange Bell Pepper

chopped

1

stalk

Green Onions

chopped
Instructions
Prep the chicken by washing and cutting into chunks. Next prep the vegetables and set aside.

Cook chicken in a skillet with vegetable oil for about 5 minutes.

Add in the soy sauce, honey, ginger, pineapple juice and sprinkle in corn starch to thicken.

In a deep skillet or walk, add a little vegetable oil, bell peppers and onion and sauté. After about 5 minutes, add in the pineapple.

Once veggies are to your liking, plate them and top with chicken, teriyaki sauce and garnish with green onions.
Recipe Notes
Delicious stir fry recipe that starts off with preparing chicken and vegetables by chopping into small bite size pieces, add seasoning and sauces and serve over steamed rice.