Do you have a "comfort food"? I certainly do – it's the hamburger! My kids have become just as enthusiastic about a great burger as I am, so when I was invited to sample Smashburger, the kids were super excited.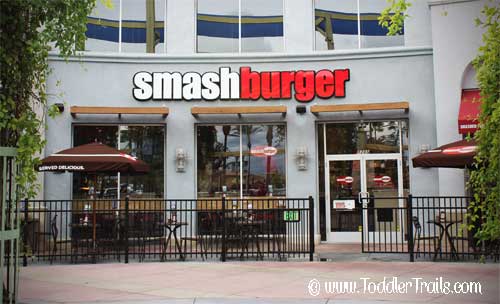 A twist on the typical hamburger, Smashburger takes the burger to a new level. Every burger starts with a fresh, never frozen, ball of natural 100% certified Angus beef. You also have the option to select a tender marinated chicken if you prefer a different option.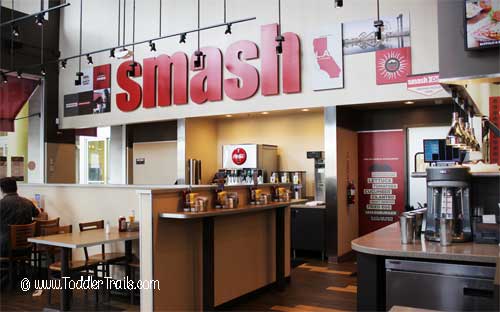 Now you can select either a signature Smashburger/Smashchicken or create your own. To create your own, there are four artisan buns to choose from, five fresh real cheeses, and loads of free sauces and toppings. You can even add premium items like Applewood smoked bacon, grilled mushrooms and more for a small fee.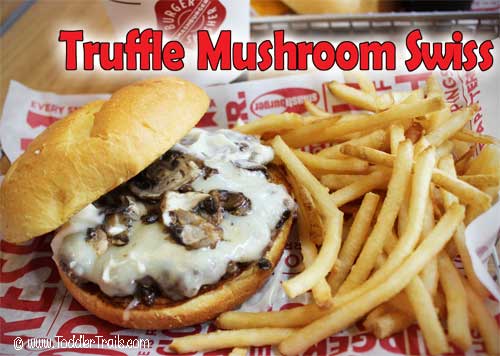 I am a sucker for a great Mushroom Swiss burger. The Truffle Mushroom Swiss burger from Smashburger was delicious with truffle mayo, sautéed baby crimini mushrooms and aged swiss. It was just the right balance of mushrooms and swiss in each bite.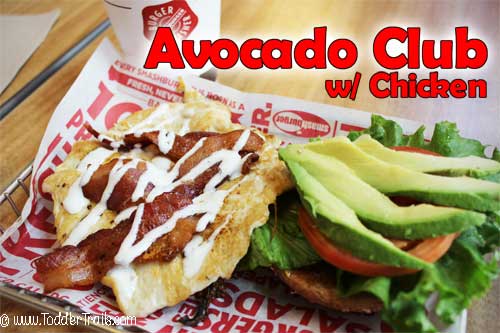 The Hubster went for the Avocado Club with Chicken since he's been watching what his food intake. He really enjoyed the marinated chicken paired with the Applewood smoked bacon and loads of avocado. Since he is a big fan of tomatoes, he ordered more to add to his perfect burger.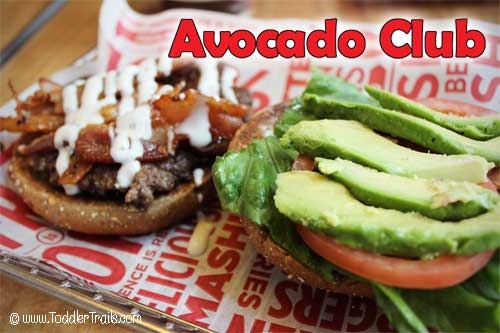 We decided to share a sample of the Avocado Club with Angus beef. I love that they don't skimp on the avocado – my favorite part of the burger.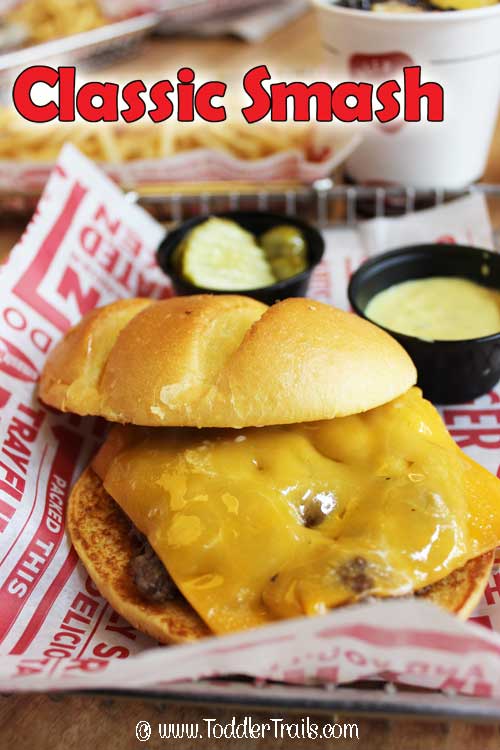 For the kids, they like a simple burger – so we created our own: A basic Smashburger on a classic egg bun with ketchup (cheese on the side). There are great kids meals all $4.99:
Kids Smash
Hot Dog
Chicken Strips
Or Grilled Cheese.
All kids meals include fries and a fountain drink. (Organic milk and juice are also available for an additional charge.
If you love shoestring fries, Smashburger is the place to go. The kids devoured our order that was perfect for a family of four at $1.99. Next time we're definitely going to try the sweet potato fries.
Smashburger is located throughout Orange County, recently opening the following locations:
Aliso Viejo
26541 Aliso Creek Road
Aliso Viejo, CA 92656
949-716-3855
Westpark Plaza – Irvine
3831 Alton Parkway
Irvine, CA 92606
949-825-6900
Buena Park
8286 On The Mall
Buena Park, CA 90620
714-576-0567
Mission Viejo
1003 The Shops at Mission Viejo
Mission Viejo, CA 92691
949-364-1246
Gateway Village Plaza
806 Avenida Pico
San Clemente, CA 92673
949-218-4900
Redondo Beach
409 North Pacific Coast Highway
Redondo Beach, CA 90277
310-347-4656
Disclaimer: We were invited to sample items from the Smashburger menu and share our honest opinions. No other form of compensation was received.