Ready for family movie night? Instant Family is now available on Blu-Ray/DVD, and is perfect for the whole family. This heartwarming film was inspired by real life events
from the life of writer/director Sean Anders, follows Pete (Mark Wahlberg) and Ellie (Rose Byrne) as they decide to start a family and stumble into the world of foster care adoption.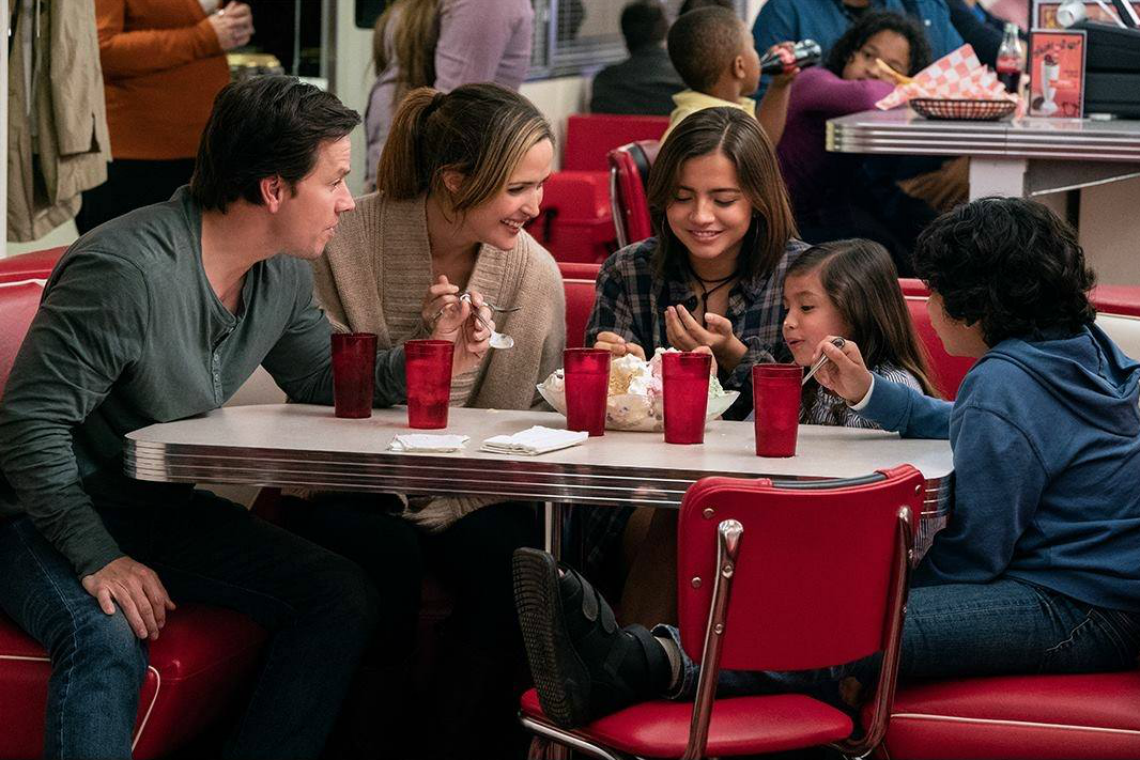 This movie is near and dear to my heart because we have a special connection to it. Several friends have generously opened their homes to foster children. One family we are especially close to, worked closely with Sean Anders in some of the story lines of this film, as a foster family of a teenager. In fact, my friend and her husband were in the movie, and you can see images of their family, and other foster families in the credits.
As a matter of fact, we had the opportunity to see the movie with Sean Anders and some of the cast, before it was released.
Instant Family begins with Pete (Mark Wahlberg) and Ellie (Rose Byrne), a couple who hadn't yet decided on having children, jump into the world of foster and adoption. They wanted to start with one small child, and found themselves curious about a rebellious 15 year old girl. Upon finding out more about her, they discovered she was a package deal with two younger siblings, and finding themselves speeding from zero to three kids overnight. Now, Pete and Ellie must hilariously try to learn the ropes of instant parenthood in the hopes of becoming a family. INSTANT FAMILY also stars Octavia Spencer, Tig Notaro and Margo Martindale.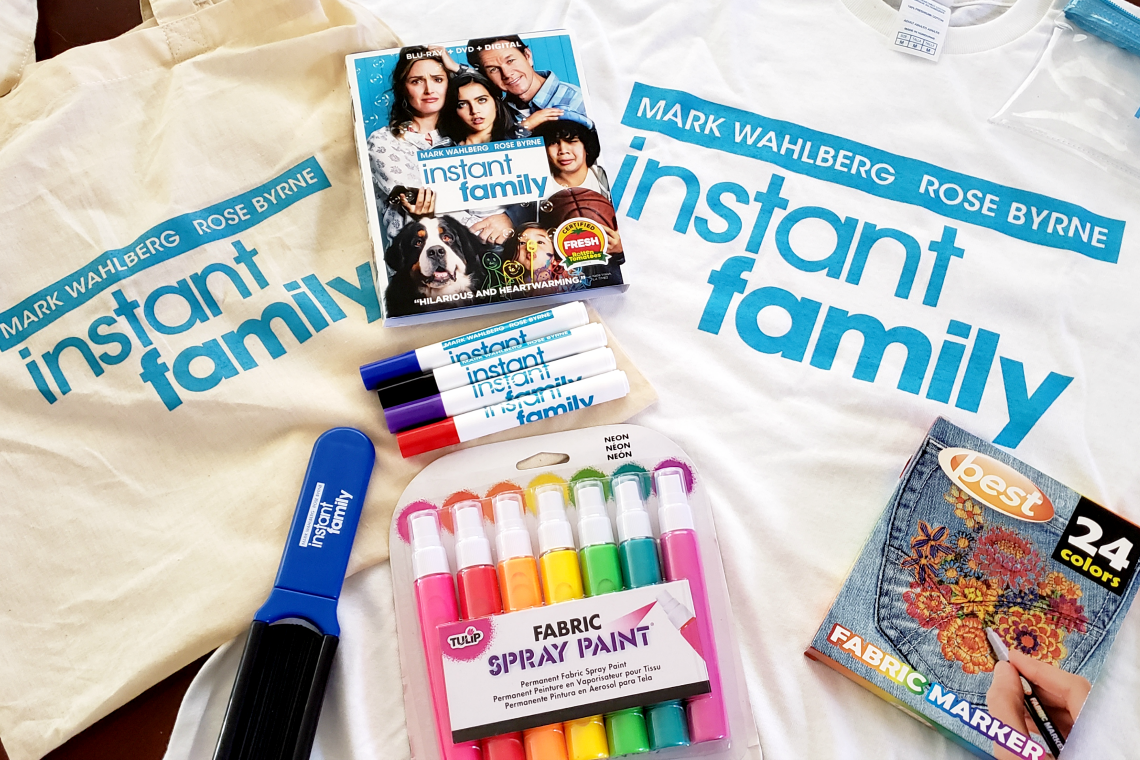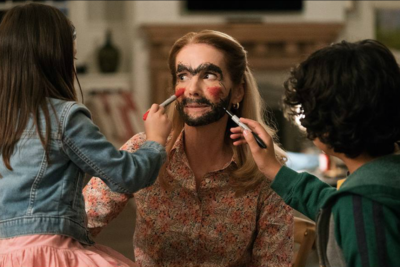 Special thanks to Paramount Pictures for sending us a fun Instant Family swag bag. We're excited to get creative while watching the movie, re-enacting one of the scenes.
Check out the movie trailer:
Order your copy of Instant Family [Blu-ray]
today!