I mentioned before that my kiddos have been addicted to the iPads, and we've only been 2 weeks into summer. To get them off the electronics and back into a form of reality, I've insisted every other day that the kids pick up a book. For my princess, who just started reading through the school year, she' chose Sophie's Animal Parade today, a cute book about an adorable little girl – Sophie who is lonely and creates her own playmates.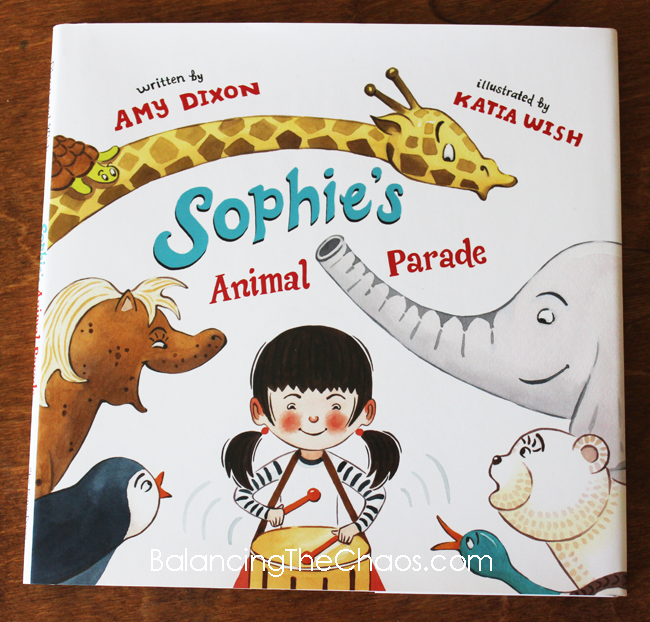 We've already had a few days this summer where the kids, only being awake for an hour or two, start complaining that they are bored. I love the fact that in Sophie's Animal Parade, Sophie creates her own form of reality by drawing her own playmates.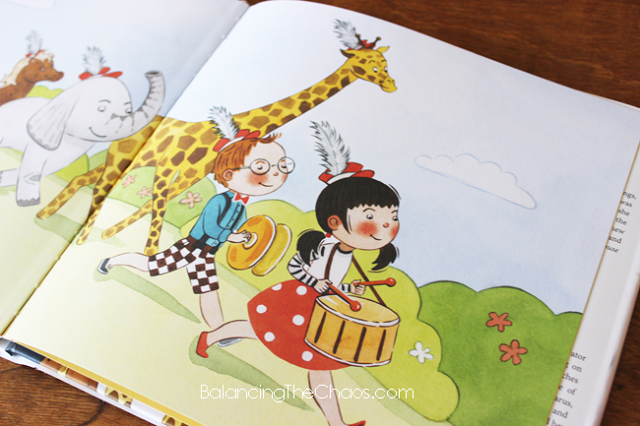 In the story, Sophie draws a friend, a polar bear cub, and he isn't comfortable in Sophie's room because it's too warm. One by one she creates a playmates and before long, her room is too crowded and they must go outside. While outside, Sophie meets a new boy, who loves the animals as much as Sophie does and in that boy, she finds the perfect playmate.
My daughter, who is now 5, enjoyed this book. She loved the water colored illustrations and the story about Sophie creating her friends as she could relate to using your imagination in playing. The best part, as a beginning reader, my daughter could read most of the words, her big brother and I helping her along the way.
Sophie's Animal Parade would make a great gift for a child friend (target audience age 3-5) or even a kindergarten teacher and is currently available at book retailers like Amazon.com.
About the Author and Illustrator:
Amy Dixon grew up as one of seven siblings, and the only peace and quiet she ever got was inside a book. Once she had her own kids, she rediscovered her love for picture books at the public library. It was the one place she knew all four of her kids would be happy . . . and quiet. She is the author of Marathon Mouse. She writes from her home, where she lives with her four little inspirations and her marathon-running husband in Clovis, California.
Katia Wish is a children's book illustrator. She is the winner of the 2011 Tomie dePaola Award from the Society of Children's Book Writers and Illustrators. In addition to illustrating children's books, Katia teaches illustration at the Massachusetts College of Art and Design, and her work has been exhibited in galleries throughout New England. She Lives in Boston, Massachusetts.