"This post was sponsored by generationOn" as part of an Influencer Activation for Influence Central"
I was honored to be a part of the 25th annual Family Volunteer Day where generationON inspired Volunt"ears" to mobilize families across the country to engage in acts of kindness and give back to our community.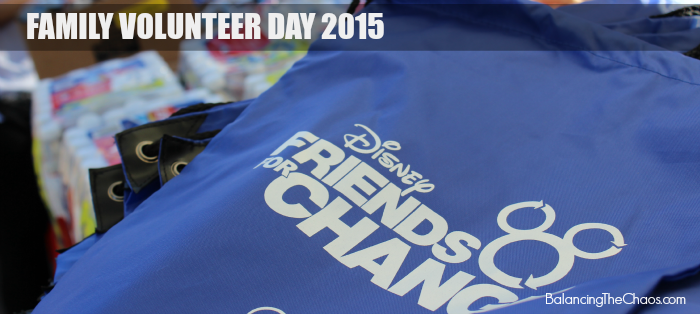 The 25th Annual Family Volunteer Day was held on November 21st, the Saturday before Thanksgiving to "kick-off" the holiday giving season. This year, the festivities were held at Downtown Disney where organizers encouraged the community to volunteer their time for a few minutes by assembling snack packs for the Orange County Food Bank; write thank you notes to US service men and women; and encourage water conversation awareness by making butterfly garden kits.
To kick off the annual celebration, Points of Light is a division of generationOn that assists in mobilizing people to take action on the causes they are passionate about. Through generationOn, they continue to inspire others to join in supporting local communities. This year, the Pinnt family was recognized in for their amazing philanthropy.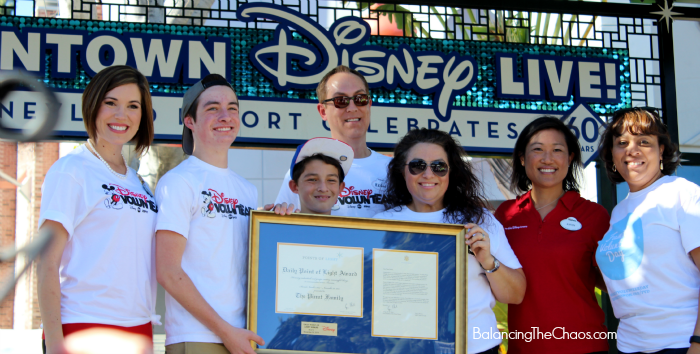 Next, a few of our favorite television youth celebrities were on hand to kick off the Family Volunteer event at Downtown Disney: Albert Tsai from "Trophy Wife"; Melkai Curtis from "Kirby Buckets"; Francesca Capaldi of "Dog With a Blog" and Karan Brar. The kids in the audience were so excited to see their favorite celebrities and joined in volunteering right behind them.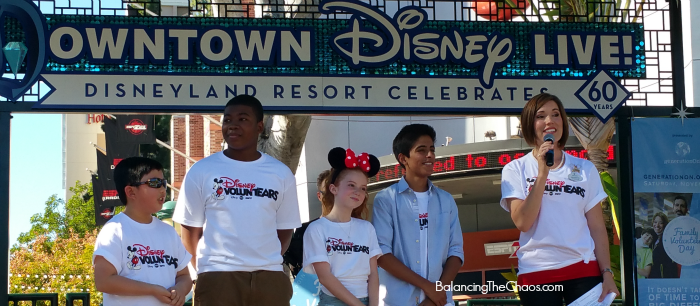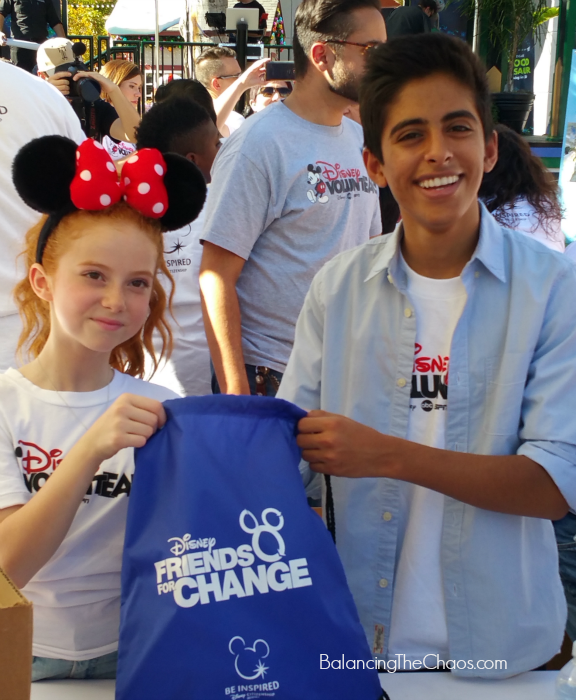 It was such an amazing day! What a great opportunity to give back. Booths were set up all throughout Downtown Disney to give anyone visiting the chance to participate and give back. I jumped in and assembled at least 7-10 of the snack packs that will be donated to the Orange County Food Bank.
Next I wandered over to the booth were people of all ages were writing "Operation Uplift" thank you notes to our US servicemen and servicewomen. It was a great opportunity to recognize them during the holidays and remind them that we are thankful for their service.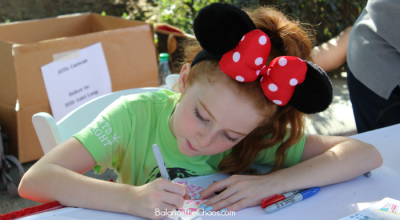 At the final station, volunteers were invited to pack butterfly garden kits and/or a water conservation pledge bracelet; both of which will be distributed throughout environmental education programs in Orange County. My daughter had a dance rehearsal that day and unfortunately couldn't attend with me. However, she was extremely proud when I told her about assembling the butterfly garden kits and that I packed 10 kits in her honor.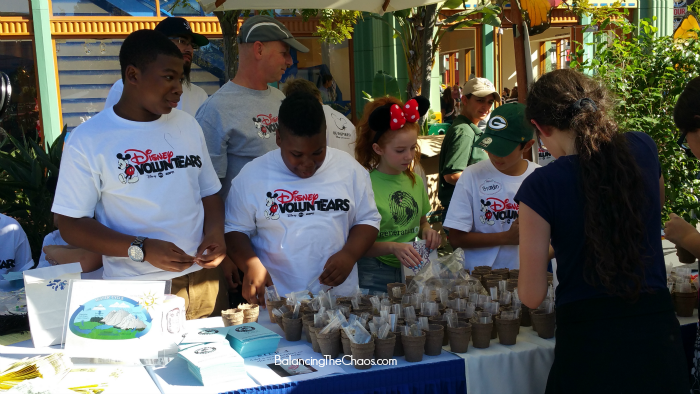 The 25th Annual Family Volunteer Day was amazing. Such a great way to kick off the holidays and an inspiring way to remember to give back to our community as there is always a need. Want to find out more and ways to help? Go to generationON.
25th Annual Family Volunteer Day Contest
Did you attend Family Volunteer Day? Enter to win one of three grand prizes of $1,000 VISA gift cards and one of 10 "family night out" prize packages for dinner and a movie valued at $160 each. Register at https://generationon.org/fvd and upload a story with a photo of your Family Volunteer Day service to the photo wall.