To kick off 2015, my hubby and I took the kiddos to one of our favorite Disney Shows – Disney On Ice Let's Celebrate.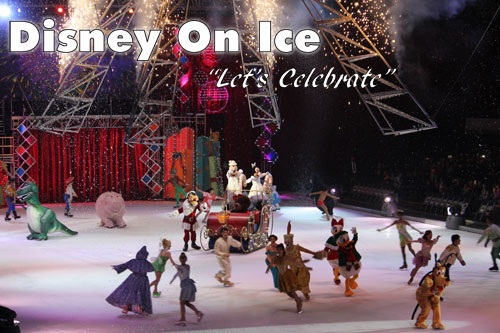 The kids were super pumped to head on out to the Long Beach Arena for Disney On Ice – Let's Celebrate. Walking through the sea of people, they kept pointing out all of the wonderful souvenirs offered at the concession stands. I think they were particularly eyeing the snacks like shaved ice and cotton candy.
We head to our seats and ran into our friends – Mary and family from Let's Play OC and Kathleen from Anytots. Always fun celebrating with friends! Then the show began – Mickey and Minnie start off the celebration with a very merry un-birthday celebration with the Mad Hatter and a tea party.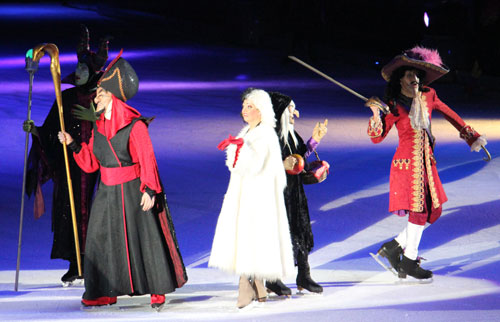 Then the Disney Villains took to the ice. My princess jumped for joy as she knows my favorite villain is Maleficent. I loved the "Halloween" celebration, watching each villain take the spotlight.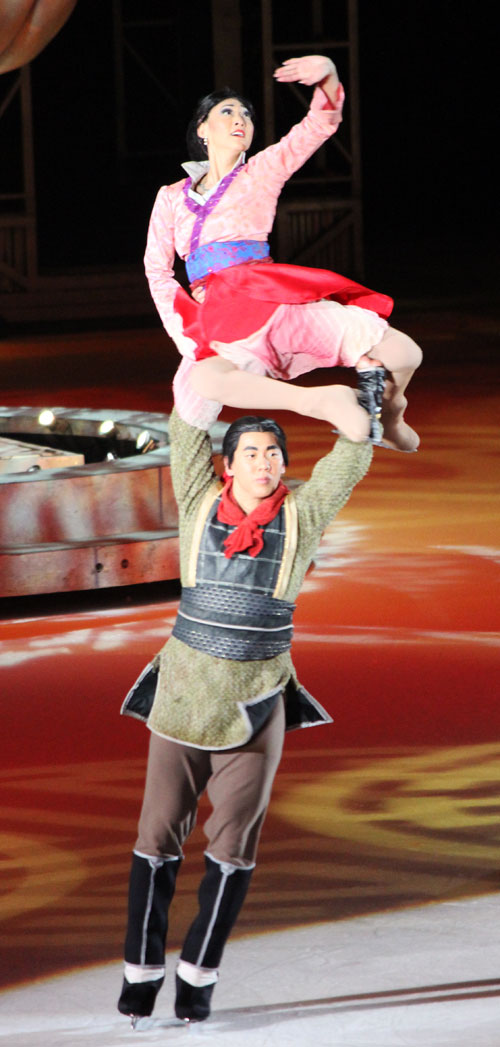 The Disney Princesses and their escorts came out one by one as the little girls giggled with delight. Each had a beautiful dance with their prince, showing Minnie the true meaning of love during Valentines Day.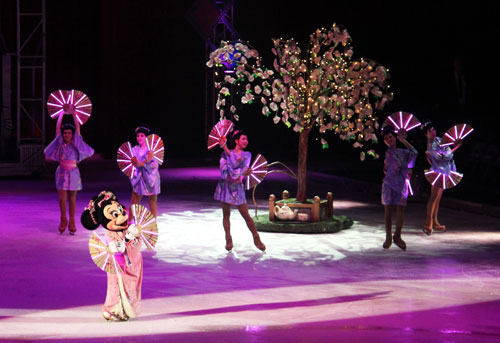 My favorite segment was with Minnie and the beautiful dancing ice skaters as they took to Japan with a beautiful fan dance.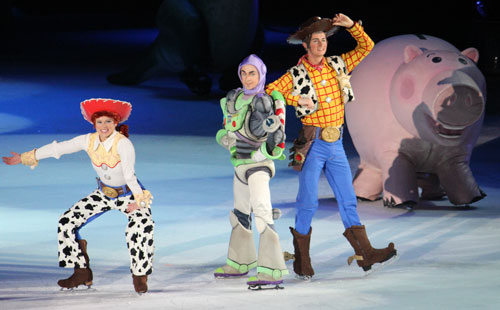 If you get a chance the next time Disney On Ice comes to town – we highly recommend it. The kids get super excited about seeing their favorite characters dancing and singing on ice – you may even catch them singing along like ours!
---
Feld Entertainment is the worldwide leader in producing and presenting live touring family entertainment experiences that lift the human spirit and create indelible memories, with 30 million people in attendance at its shows each year. Feld Entertainment's productions have appeared in more than 75 countries and on six continents to date and include Ringling Bros. and Barnum & Bailey®, Monster Jam®, Monster Energy Supercross, Nuclear Cowboyz®, AMSOIL Arenacross, Disney On Ice Presented by Stonyfield YoKids Organic Yogurt, Disney Live! Presented by Stonyfield YoKids Organic Yogurt and Marvel Universe LIVE! More information about Feld Entertainment is available online at www.FeldEntertainment.com.