If you are looking for something fun to do with the family on Sundays, then you'll want to hit up the Oktoberfest Family Sundays.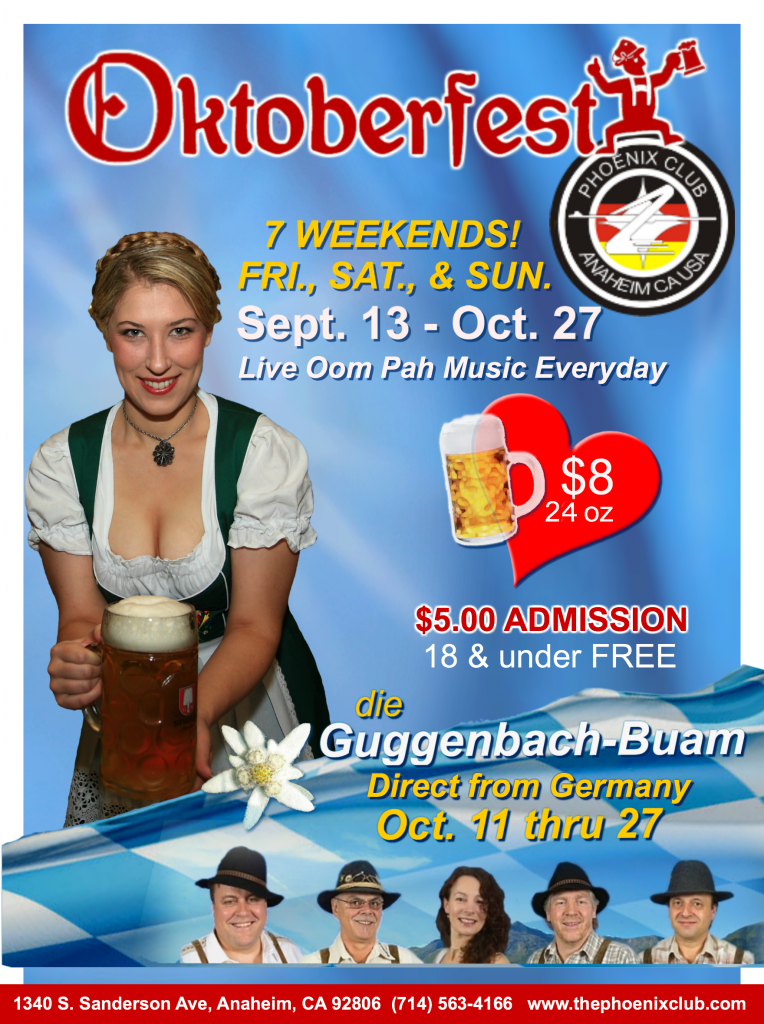 On Friday, Sept 13, 2013 The Phoenix Club in Anahim will be hosting their 51st Annual Oktoberfest and it will going on for 7 weekends, Friday, Saturday and Sunday until Oct 27.
OKTOBERFEST 2013
1340 E. Sanderson Ave.
Anaheim, CA
Read moreOktoberfest Family Sundays and Giveaway | @PhoenixClubCA #PartyLikeAGerman