Yesterday I had the unique opportunity to get a sneak peek at a new special event that will be going on through the month of June at the Aquarium of The Pacific. Starting June 1st, experience the Penguin Walk 10am daily.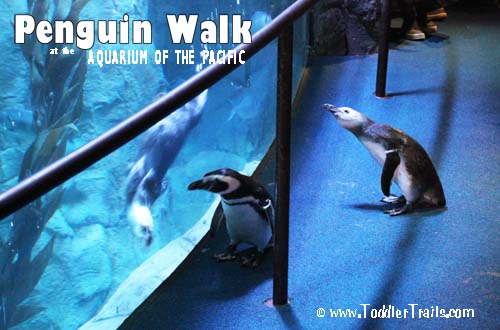 My favorite bird just happens to be the penguin, so when I received the invitation to practically walk with them, I couldn't resist. 
Certainly a unique experience for all ages, get a chance to see these adorable birds march, waddle and sprint through the Aquarium of The Pacific.  See a snippet here:
The march of the penguins takes place in the Aquarium's North Pacific Gallery.  The birds are released right in front of the sea otters, fish and octopus exhibits down the little walk way in front of the tank.  On Friday, onlookers got a kick out of their curiosity as they were quickly detoured when the sea otters swam close to the glass.  We even noticed a couple of the penguins pecking at the glass, trying to touch the otters.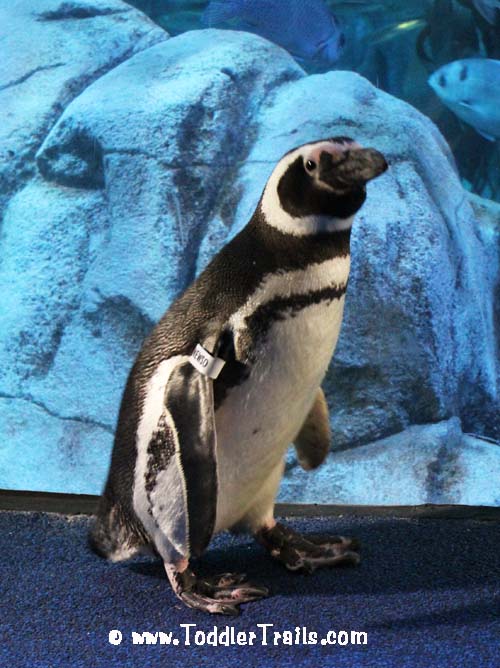 The Penguin Walk kicks off the Summer Wonder program where guests will be able to get an up close experiences with the animals and get a peek at what goes on behind the scenes.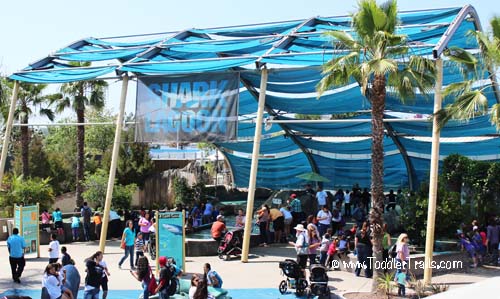 While you're there, make sure you stop at the Shark Lagoon. You'll be able to see a few new sharks – the bonnethead and cownose rays.  Also, a new aviary houses a pair of breeding Guam Kingfishers.
Be sure to add The Aquarium of The Pacific to your Summer Bucket List.  You're not going to want to miss out on these unique experiences you can share with the family.
For more information about the Summer Wonders Program and The Aquarium, visit their website: The Aquarium of The Pacific.
Disclaimer: I received complimentary admission to the Aquarium of The Pacific to experience the Penguin Walk and share my honest opinions.  No other compensation was received.