An ambassador post written by me about the NewAir WCD-200W Water Dispenser on behalf of NewAir.
Can you taste the difference between tap water and bottled water? Some people have a preference when choosing between bottled water over regular tap water. I for one cannot stand the taste of the water that comes out of our faucet. My husband teases me quite often that it has to be filtered at least 3 times before I will even drink it. That's why when it comes to hosting a party at home; I prefer to have filtered water available for our guests.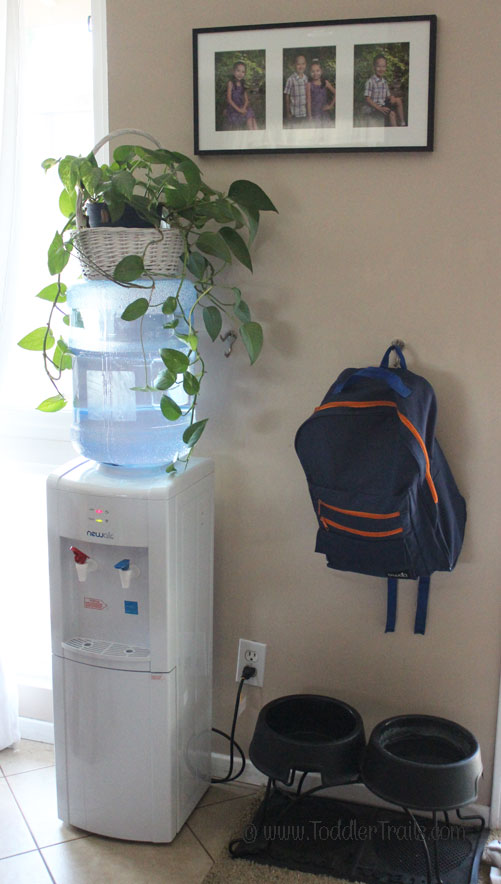 In the past, we typically purchase cases of bottled water, however at the end of the party, while cleaning up, we discover 12+ half empty bottles of water we end up just throwing away. It's such a waste, that we decided a water dispenser with plastic cups was a better option and the NewAir WCD-200W Water Dispenser was perfect for the occasion and the family.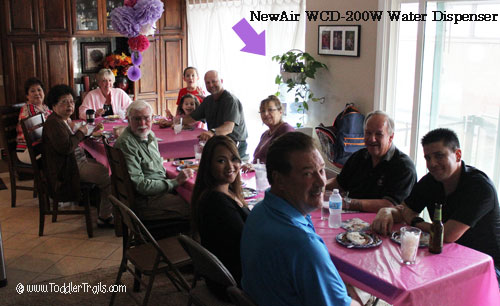 Over the weekend my daughter's month long birthday celebration ended with a family dinner at our house. Naturally, as with every party, the family typically congregates in the kitchen around the dining room table, which I figured, was the perfect location for our New Air WCD-200W Water Dispenser. While we were catching up, no one needed to get up to refill their glass – the water dispenser was right beside them. Better yet, I had tea and flavored water enhancers next to the water cooler to give them additional options and flavors.
The NewAir WCD-200W Water Dispenser is perfect for our home. We purchased a 5 gallon bottle of water to work with our dispenser; however the WCD-200W also works with a 2 gallons or 3 gallons.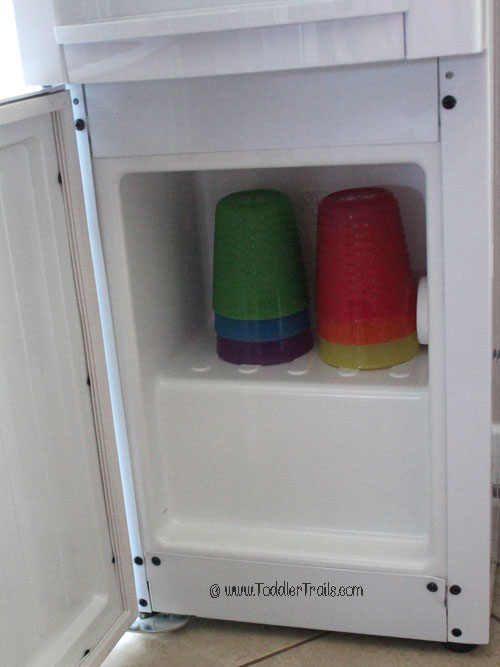 I really like the design of the NewAir WCD-200W Water Dispenser because it has a small compartment on the bottom of the unit – perfect for storing extra cups, the cap to the water bottle, even hot chocolate packets or water enhancers. It's a great size for our house at 13.25" x 12.25" x 34" tall.
The back of the water dispenser has two switches that turn on the hot/cold feature, which is a great option for us. With younger children around, having access to the water cooler, we keep the hot switch in the off position unless we are filling cups of hot coco in the evening. Can never be too safe with youngsters; the hot water can range from 176 F – 203 F.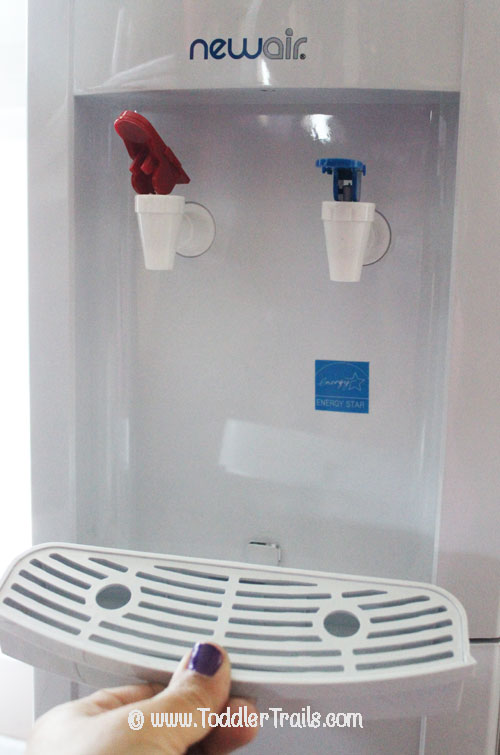 I have noticed the kids have been spilling a little bit of the water when they fill their cups. Luckily I've placed it on a tiled surface, and the NewAir water dispenser has a removable tray beneath the hot and cold water faucets – quick clean up.
Interested in getting your own water dispenser? The NewAir WCD-200W is currently available at Home Depot with FREE shipping as it is currently only available online.
Disclaimer: As a NewAir Brand Ambassador, I've received product to facilitate an honest review. No compensation was received.