This shop has been compensated by Collective Bias, Inc., Kleenex, Lipton, and Theraflu. All opinions are mine alone. #FluSeasonHacks #CollectiveBias
With the Winter season in the horizon, I need stock up on my best defense items to prepare for excessive sniffles, coughs and all the nasty bugs floating around the schools during the flu season. As a substitute teacher, I am in and out of different classrooms on a daily basis, increasing my exposure to germs. I need to be prepared because I won't have time to "take off". It is time to stock up and be prepared for another intense season. Fall is the perfect time to take advantage of the great savings Ralphs offers on the products I usually turn to when I'm not feeling well.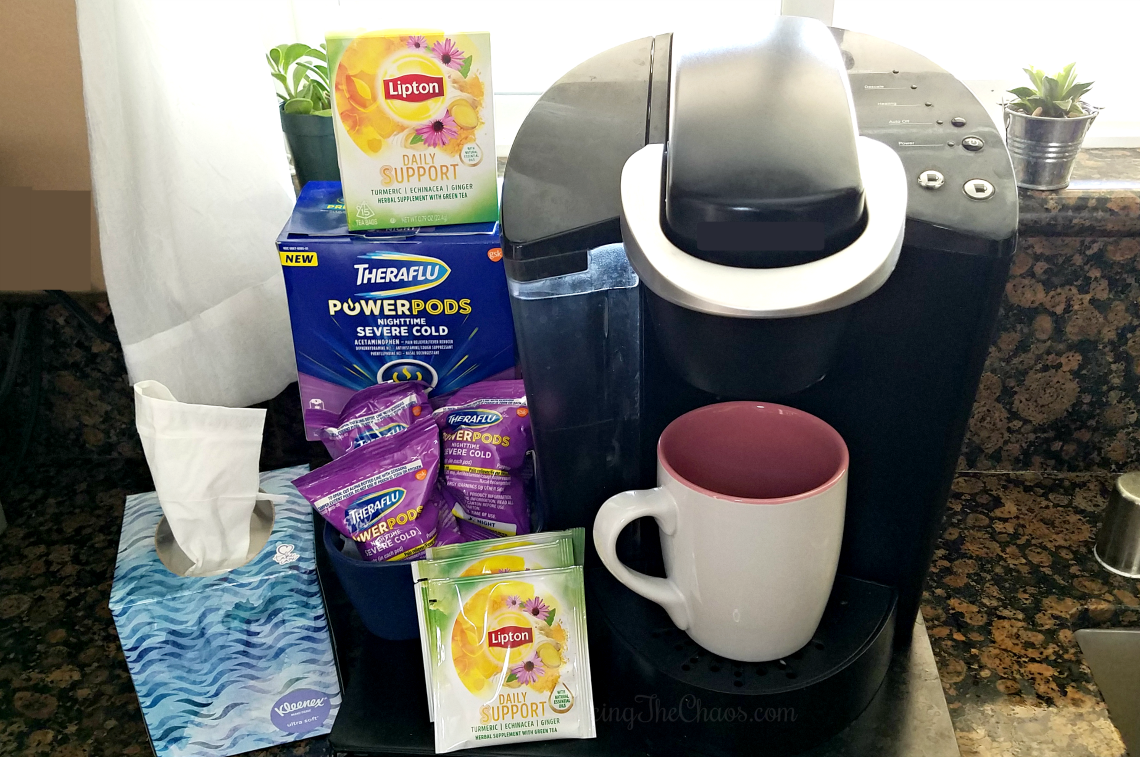 With a one-stop shop at our local Ralphs, I was able to pick up the essential brands I typically use like Kleenex®, Theraflu, and Lipton products. Since the Anaheim Ralphs' recently changed up their aisle layout, I'm still adjusting to all the recent changes in location for my everyday items. However, I was able to conveniently find the items I was looking for within 2-3 aisles.
The first item on my list was to strengthen my barrier against germs. Lipton now carries a variety of wellness items. The Lipton* Wellness range made with carefully selected botanicals and blended with essential oils like turmeric, echinacea, ginger and green tea, I can easily add these items to my everyday routine with a cup of tea, to help boost my body's natural defenses.
Then I wandered down the next aisle to pick up some tissues. Kleenex is always in high demand in the classroom during the fall and winter months. The Kleenex Ultra Soft Tissues are mandatory on my list. With a hypersensitive nose, the 3-Ply extra soft tissues are gentle and provide relief when I have a runny nose.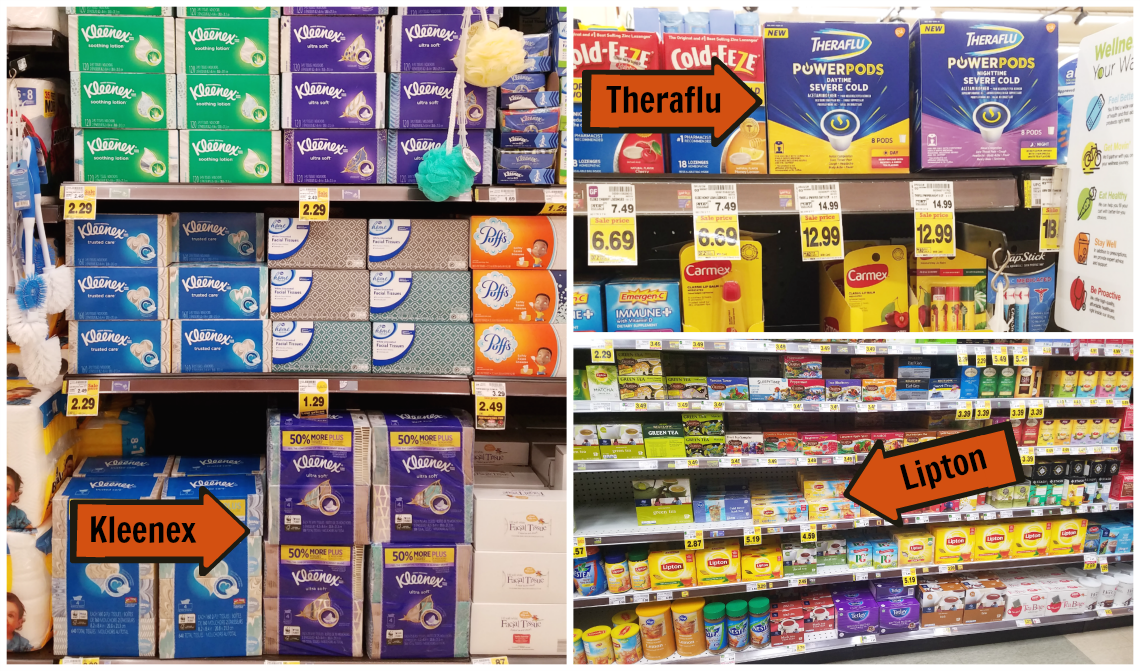 The final item on my list was Theraflu Power Pods Nighttime Severe Cold. These little pods are genius. these fast-relieving pods are great for the evening when you're feeling your worst. They are compatible with most single-serve coffee makers, so it is easy to prepare. Press. Sip. Relief. You'll have temporary relief of minor aches and pains, headache, nasal and sinus congestion, cough due to minor throat and bronchial irritation and minor sore throat pain.
You can save $2.00 on any ONE (1) Theraflu Power Pods through 12/8, via this digital offer.
Lastly, my biggest tip to boosting your body's natural defenses is rest. Getting the required amount of sleep you need is key to keeping you healthy.
Current special offers running available now with Kleenex brand. Kleenex is offering FREE Home Delivery (where home delivery is available) Offer valid 9/4 – 11/11/18. Check your in-store circular for the 11/4 coupon for .50¢ Off Kleenex Facial Tissue or Wipes. Also look for the $1.50 coupon on 4-pack Kleenex Facial Tissues, for Kleenex Germ Removal Wet Wipes. And, 11/4-11/24 you can get .50¢ off Kleenex 4-pack bundles and Kleenex Wet Wipes via this digital offer.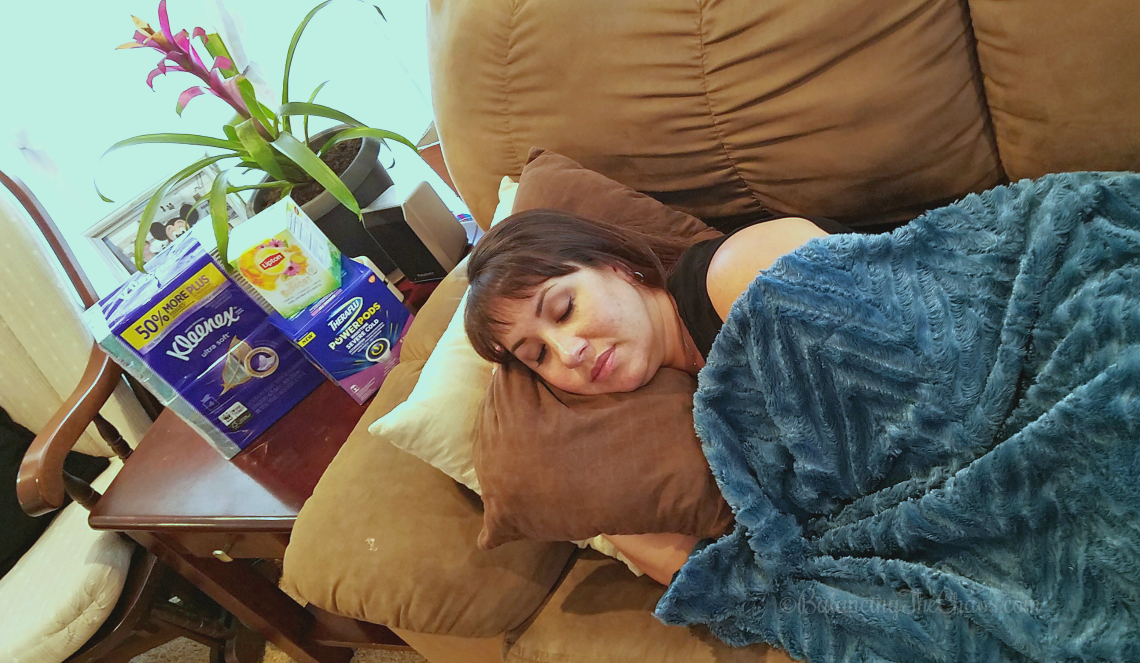 Remember, the time is now. Once fall is here, the chances of getting sick increases. Stock up your medicine cabinet now so you won't have to run out last minute when the symptoms have taken over and you're feeling miserable and all you'll want to do is just climb into bed. Trust me!
Looking for more creative inspiration? Visit the social hub.
Kleenex – ©KCWW, Lipton – © 2018 Unilever Theraflu – ©2018 the GSK group of companies or its licensor. Read and follow label directions. Theraflu is for use in adults 12 years and older. Use products only as directed.
*These statements have not been evaluated by the FDA. This product is not intended to diagnose, cure or prevent disease.