Have you fallen victim to a cell phone that's battery life is in the red with no access to an outlet to charge it because you're "out and about"?  It has happened to my husband and I several times, so when I was asked to review the Lenmar Helix External Battery Charger, I thought it was in the cards!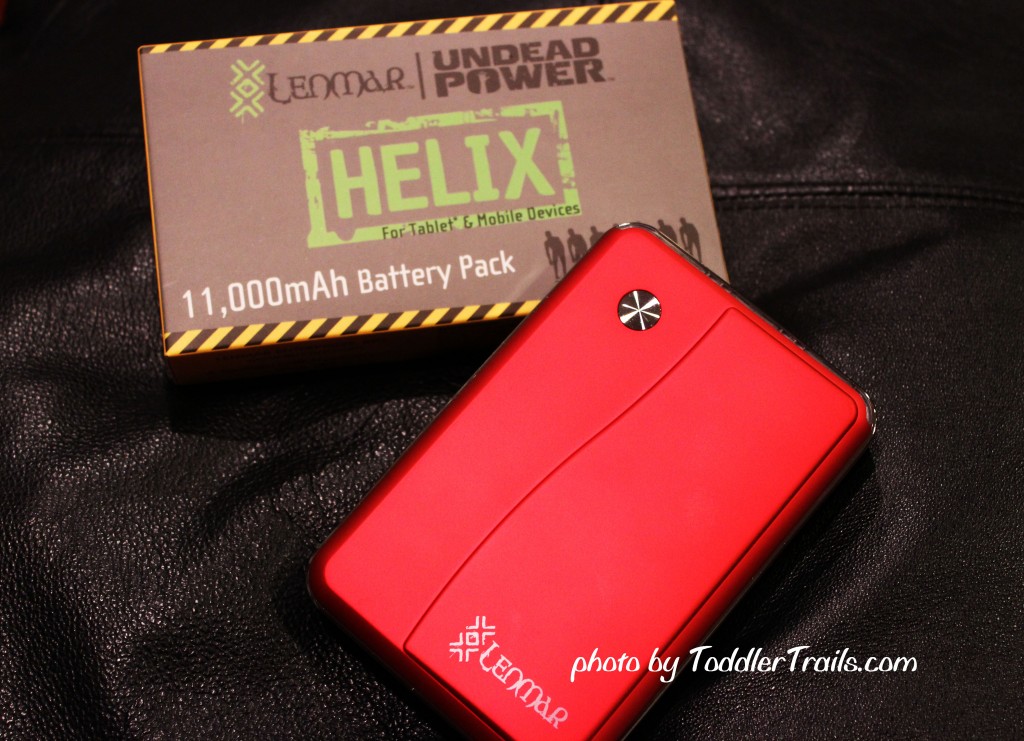 The Helix 11000mAh External Battery Pack is great for when you're out and about.  Throw it into your bag, along with your device cords and you're ready to charge in a pinch.  With three ports, you're able to charge one tablet or iPad and two mobile phones. (High Output: 2.4A USB Port charges iPad/Tablets and smartphones. Dual 1A USB ports power iPhone, android, mobile phones and other USB powered devices.)  The one downside we found was that it takes longer to charge the iPad.  However, charging a mobile phone – it works great. As a matter of fact, you can fully charge an iPhone up to 4 times.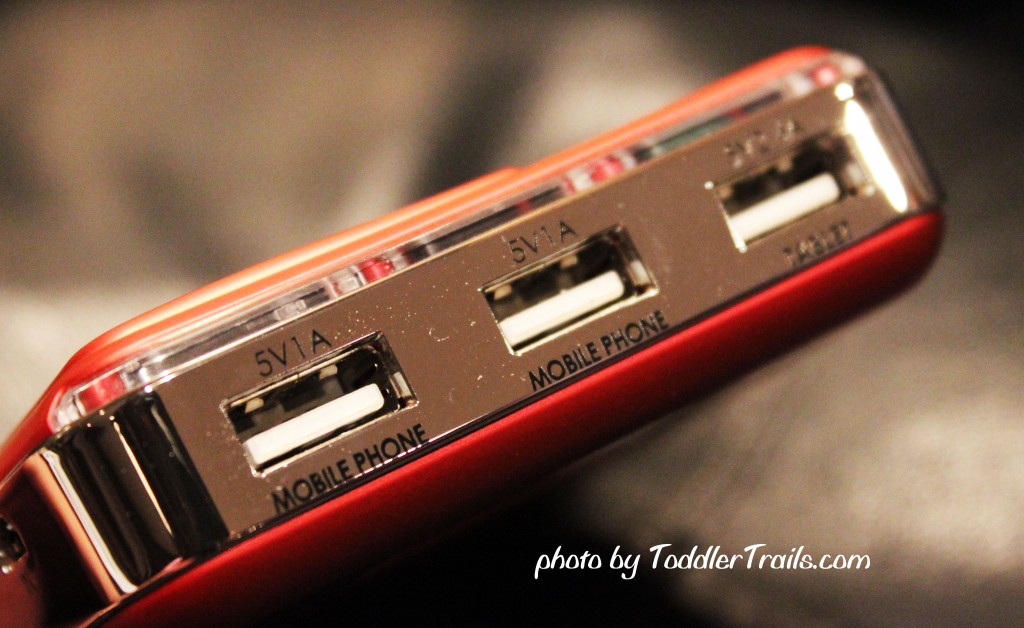 Specifications:
Cell type: Lithium- Polymer Battery

Capacity: 11000mAh / 3.7V / 40.7Wh

Output Voltage: USB DC 5V

Output Current: USB#1: 2.4A max.; USB#2: 1A max.,

USB#3: 1A ma

Charging Input: Micro USB, 1A max.

iPad 2.4A charger 1.5A max

Dimensions: L120 x W75 x T23.5mm

Weight: 280g

Light Bar: You can check remaining capacity of charger with light bar that indicates how much power is remaining.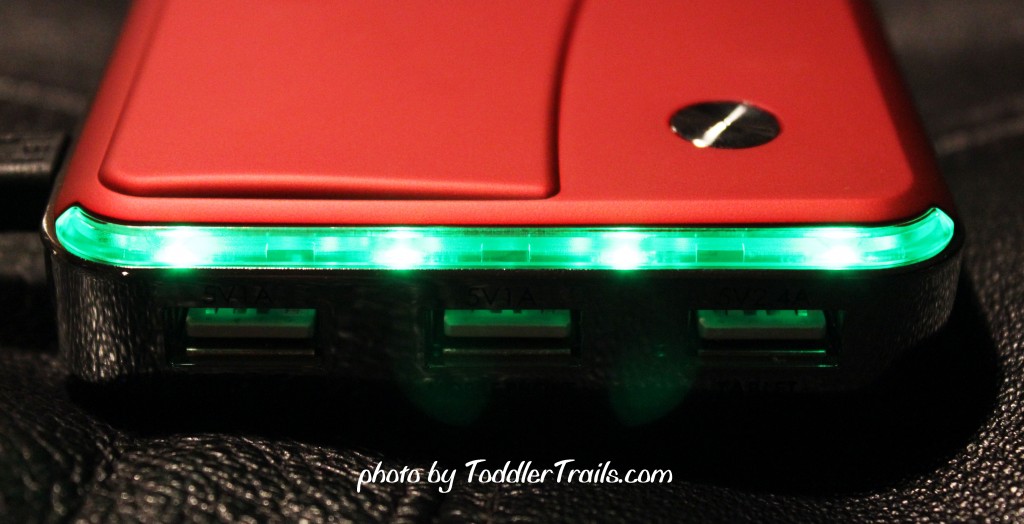 So, our opinion of the Helix – it's great for when you're in a pinch.  Since we use our smart phones more than our tablets, it is beneficial when we're out and need a charge to get us through the day.  One thing to be aware of, it takes 8.5 hours + to fully charge the Lenmar Helix – so we recommend charging the device over night, but making sure you unplug it as soon as it is done so as not to wear down the battery.  (Over charging tends to do this.)
The Lenmar Helix External Battery Pack is currently available on Amazon or batteryworld.com.  For more information about Lenmar or the products they offer, visit Lenmar.com.
Disclaimer: We received a sample product to review, however all opinions are my own.