It's time to start planning another girls night. For the holidays, my mother in law requested a chance to see KINKY BOOTS. Lucky for us, KINKY BOOTS will open at Segerstrom Center for the Arts December 30, 2014 – January 11, 2015.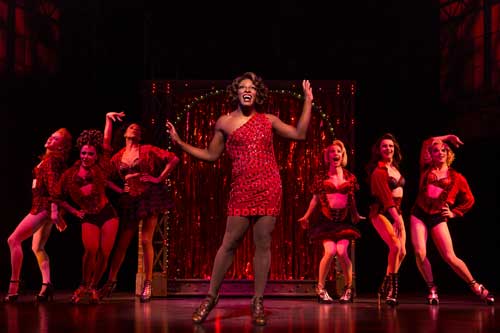 KINKY BOOTS, the smash-hit musical that brings together four-time Tony Award®-winner Harvey Fierstein (book) and Grammy® Award-winning rock icon Cyndi Lauper (Tony Award-winner for Best Score for KINKY BOOTS).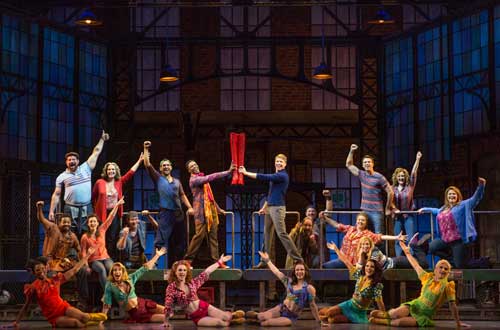 I was quite surprised that my mother-in-law requested the show, particularly since I wasn't too familiar with KINKY BOOTS, but now I too am quite interested in the show…
In KINKY BOOTS, Charlie Price has reluctantly inherited his father's shoe factory, which is about to go bankrupt. Trying to live up to his father's legacy and save his family business, Charlie meets Lola who turns his life around. A fabulous entertainer in need of some sturdy stilettos, Lola turns out to be the one person who can help Charlie become the man he's meant to be. As they work to turn the factory around, this unlikely pair finds that they have more in common than they ever dreamed possible – and discovers that when you change your mind about someone, you can change your whole world.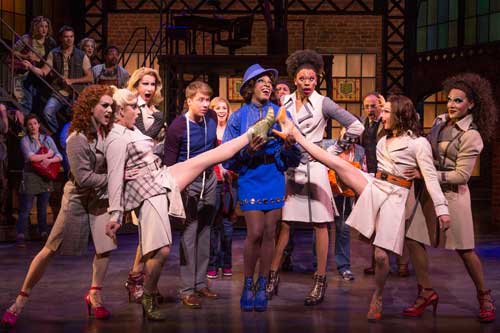 Tickets are currently available for KINKY BOOTS as well as all upcoming performances at Segerstrom Center. For a list of the upcoming shows, visit https://www.scfta.org/
Segerstrom Center
600 Town Center Drive, Costa Mesa
(714) 556-2787
Tickets are start at $29 and are available online at SCFTA.org or the Box Office.
For inquiries about group ticket savings for 10 or more, call the Group Services office at (714) 755-0236. The TTY number is (714) 556-2746. The 2 p.m. performance on Saturday, November 22 will include audio description, open captioning and sign-language interpretation.
About Segerstrom Center For The Arts:
Segerstrom Center for the Arts is unique as both an acclaimed arts institution and as a multi-disciplinary cultural campus. It is committed to supporting artistic excellence on all of its stages, offering unsurpassed experiences, and engaging the entire community in new and exciting ways through the unique power of live performance and a diverse array of inspiring programs.