A new family friendly drive through adventure popped up over the weekend, and you're going to want to check it out! Jurassic Quest Drive Thru, the nation's largest touring dinosaur exhibit opened in Orange County and will be open to dinosaur explorers and enthusiasts with reservations through February 14th.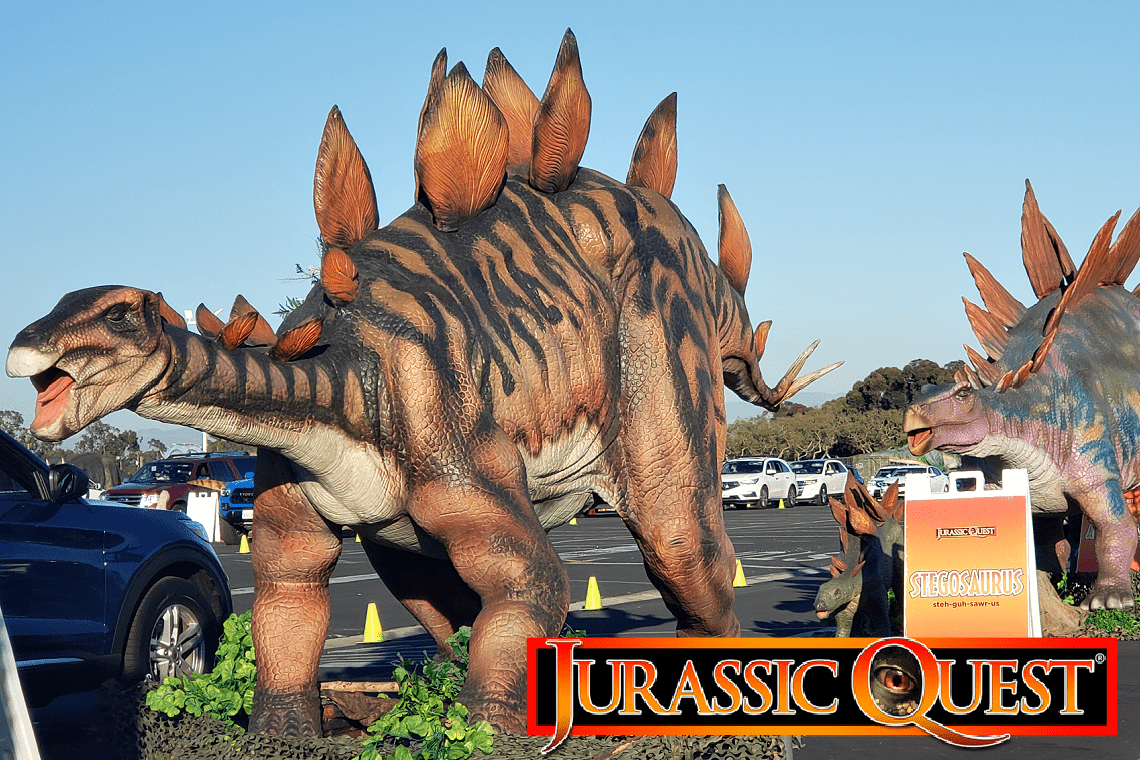 The Jurassic Quest Drive-Thru experience has welcomed nearly 1.5 million people via sell-outs around the country. From adorable baby dinos to a fierce T-Rex, explorers embark on the adventure of a lifetime led by a thrilling-for-all-ages audio tour as they view 70 photorealistic dinosaurs that move and make sounds, all from the comfort of their own vehicles.
We had the opportunity to experience the Jurassic Quest drive thru dinosaur experience on opening day and truly enjoyed it. While there was a long line of cars, we enjoyed the tour through the land of the dinosaurs in about 45 minutes (start to finish).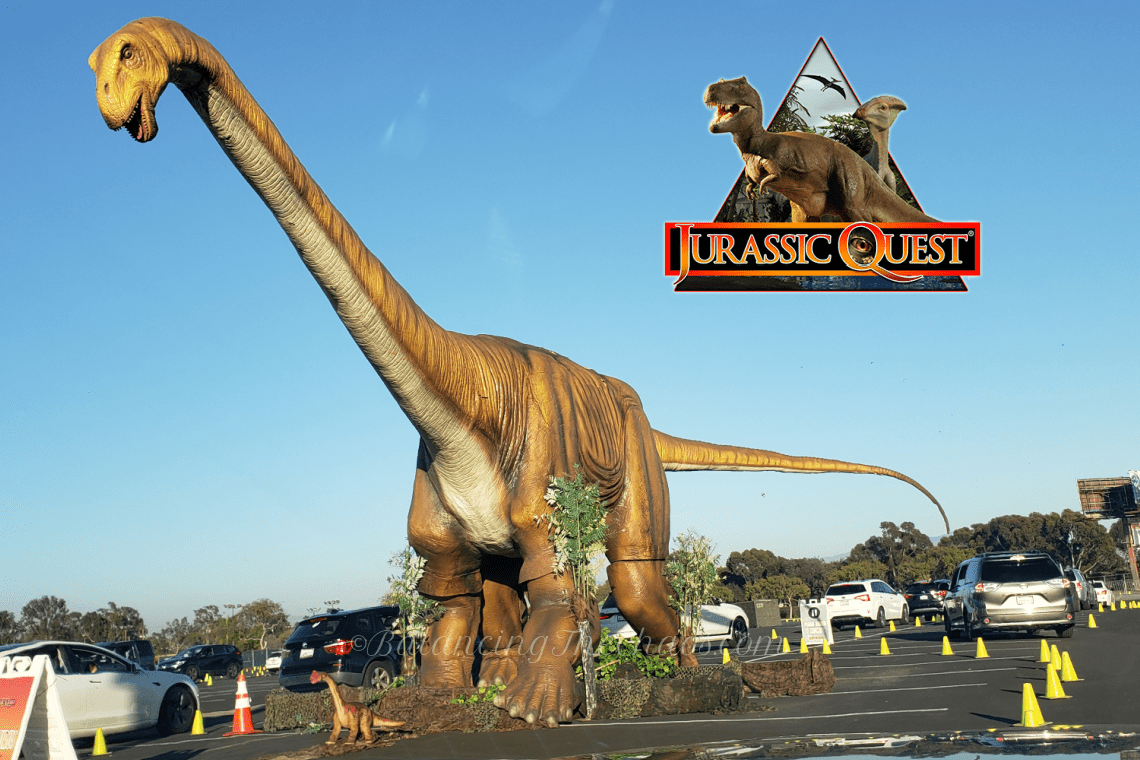 As they share, when you start the adventure, if you grab your smart phone and turn to JurassicQuest.com, you can follow along the drive through with the audio tour. This surely enhances your experience as you learn about the time periods and history of the dinosaurs of that time.
At the end of the tour, a park ranger will snap a photo of your carload of adventurers for a memorable keepsake.
Opening Weekend Hours:
Friday 11am-8pm
Saturday 9am-9pm
Sunday 9am-8pm
CLOSED MONDAY AND TUESDAY
Regular Hours:
Wednesday 9am-8pm
Thursday 9am-8pm
Friday 9am-8pm
Saturday 9am-9pm
Sunday 9am-8pm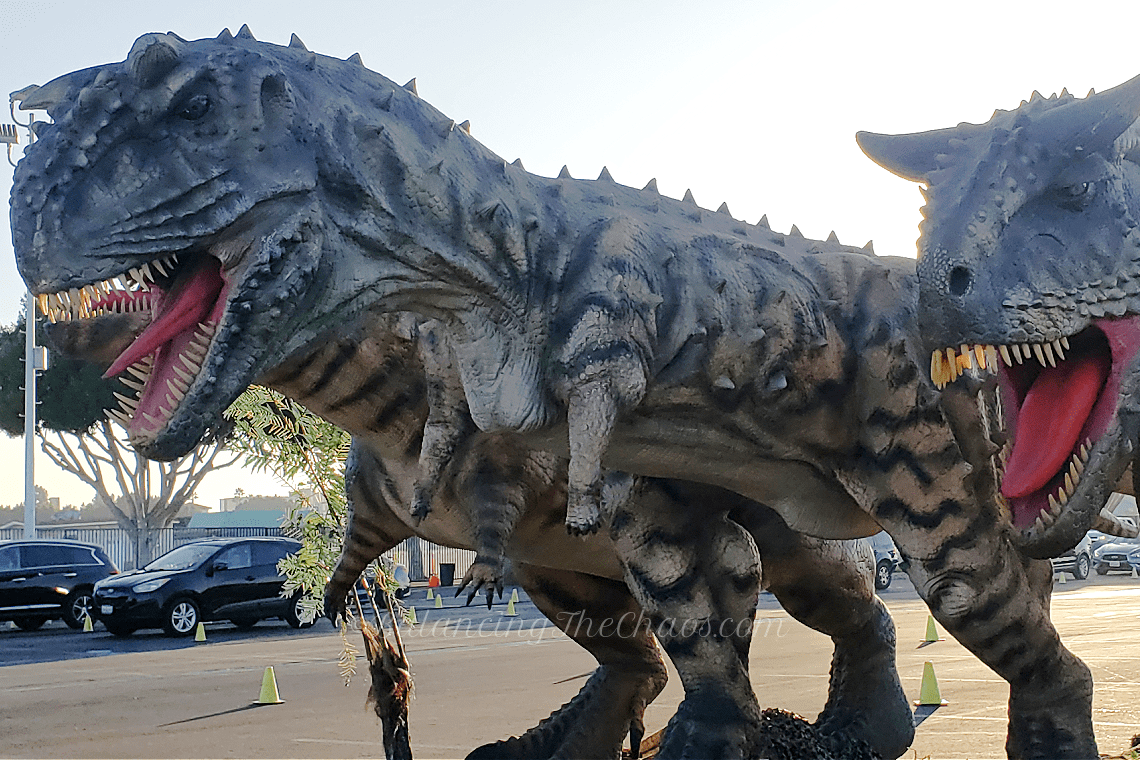 Tickets can only be purchased ahead of time, through the Jurassic Quest website. There, you are also able to purchase dinosaur themed quest pack add ons that include dinosaur surprises, crafts and activities to complete at home.
Jurassic Quest has set up a temporary home in Southern California at the Orange County Fair and Event Center in Costa Mesa through February 14th, 2021 before the tour moves to Pomona and then San Diego.