Have a budding pint sized chef at home? You may want to gift them a session or two at Little Kitchen Academy. It is the first-of-its-kind, Montessori-inspired cooking academy for kids ages three through teen. Little Kitchen Academy offers youngsters a safe, inspiring and empowering space to identify, develop and refine senses through practical life skills while learning healthy eating choices through education.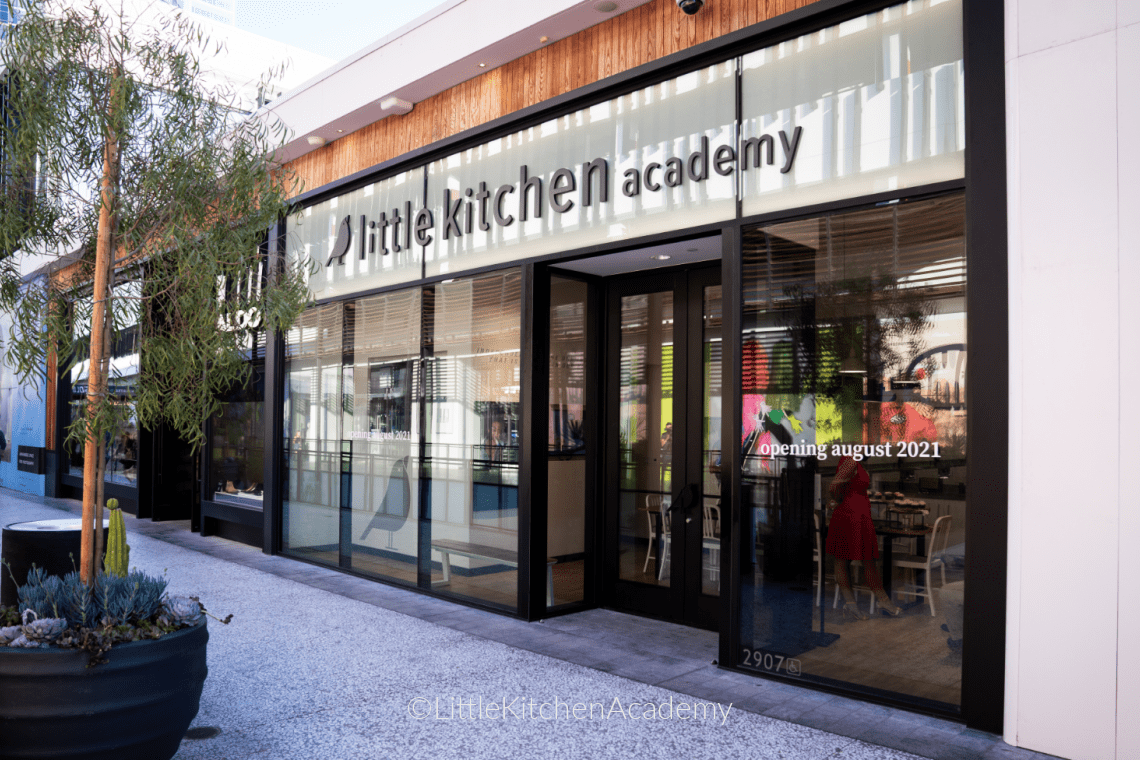 Kids have incredible imaginations, they just need to have the ability to let their ideas take over. With the Little Kitchen Academy, kids will have the opportunity to create through food preparation. The quickly growing concept was founded by Montessori-trained culinary innovator Felicity Curin; her husband, proven global brand and franchise expert and serial entrepreneur Brian Curin; and social impact investor and entrepreneur, Praveen Varshney.
Little Kitchen Academy Century City location at Westfield Century City is the U.S. flagship location that recently opened, as the forth within the franchise. It is also familiar territory for the brand's official ambassador and key advisor, Celebrity Chef Cat Cora, who lives in Southern California.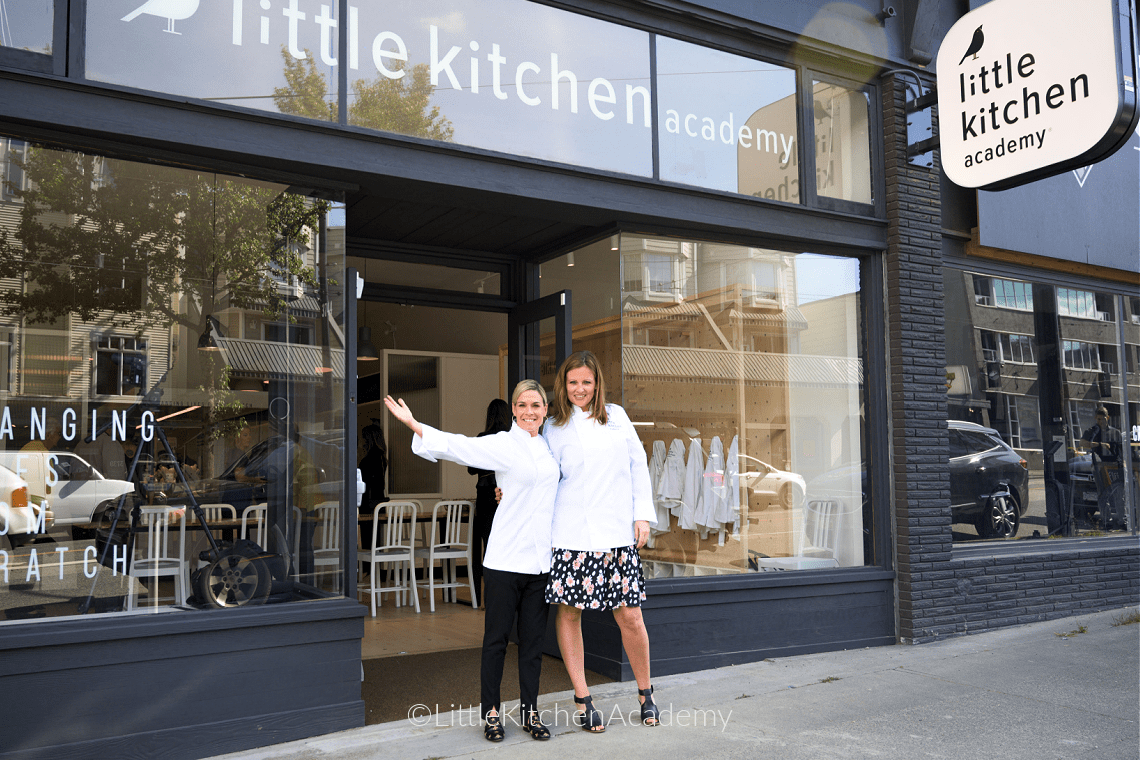 "Changing lives from scratch isn't just a tagline. We see the impact we are having on our students, their families, and the community everyday" said Felicity Curin, founder, president, and COO of Little Kitchen Academy. "When children enter our kitchen and put on their chef coat, they stand a little bit taller. We see them transform in front of our eyes! It's so inspiring to watch the overwhelming joy and pride our students feel at the end of class, when their parents or caregivers come to pick them up and they get to show off the meal they made from scratch!"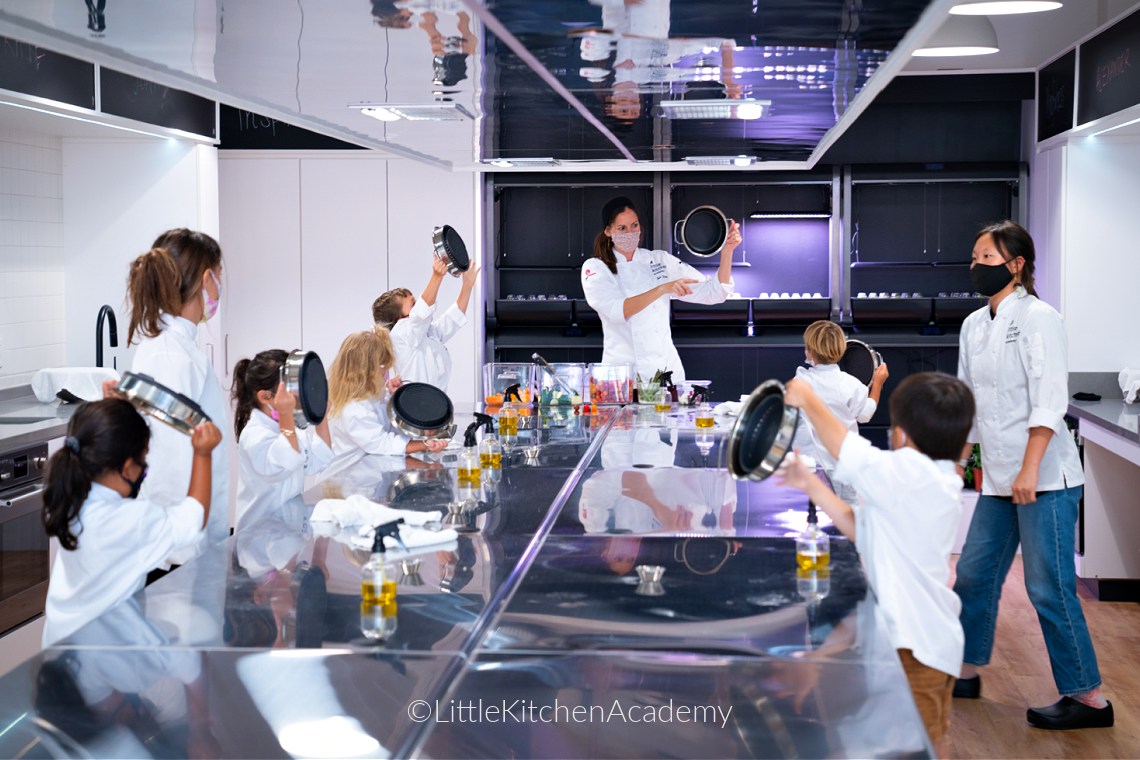 Seasonal sessions run year-round and are organized by age group (ages 3-5, 6-8, 9-12, and 13+ years old). Below are options to choose from that best fit your child's schedule:
During the school year, students can take a three-hour class once a week.
Student can take courses over five consecutive days during Summer, Winter & Spring breaks.
Students will learn:
How to make healthy, delicious, and seasonal meals from scratch to consumption.
The value of sustainability and seasonal, locally grown, and organic produce and ingredients.
Learn to embrace practices such as recycling, composting.
Experiment with math and science concepts.
Work on reading skills
Learn how to safely use tools in the cooking process and have the ability to implement what they have learned.
Polish up their table manners by sharing meals around a community table (made with 33,436 recycled chopsticks).
Class Details:
Classes are three hours long and never have more than 10 students per 3 instructors
Each student gets his/her own fully equipped little kitchen, chef's coat & BIRKENSTOCK chef's shoes
Recipes feature seasonal, local, and organic ingredients
Students discover science, math, and language development all through the mindfulness and joy of cooking, creating the foundation for a healthy life
At the end of class, students enjoy the fruits of their labor and learn table manners as they set the table and dine together
Students with food allergies are also invited to participate. The program, which is nut, meat, poultry, and seafood free, also can accommodate those with gluten, dairy, or other allergies.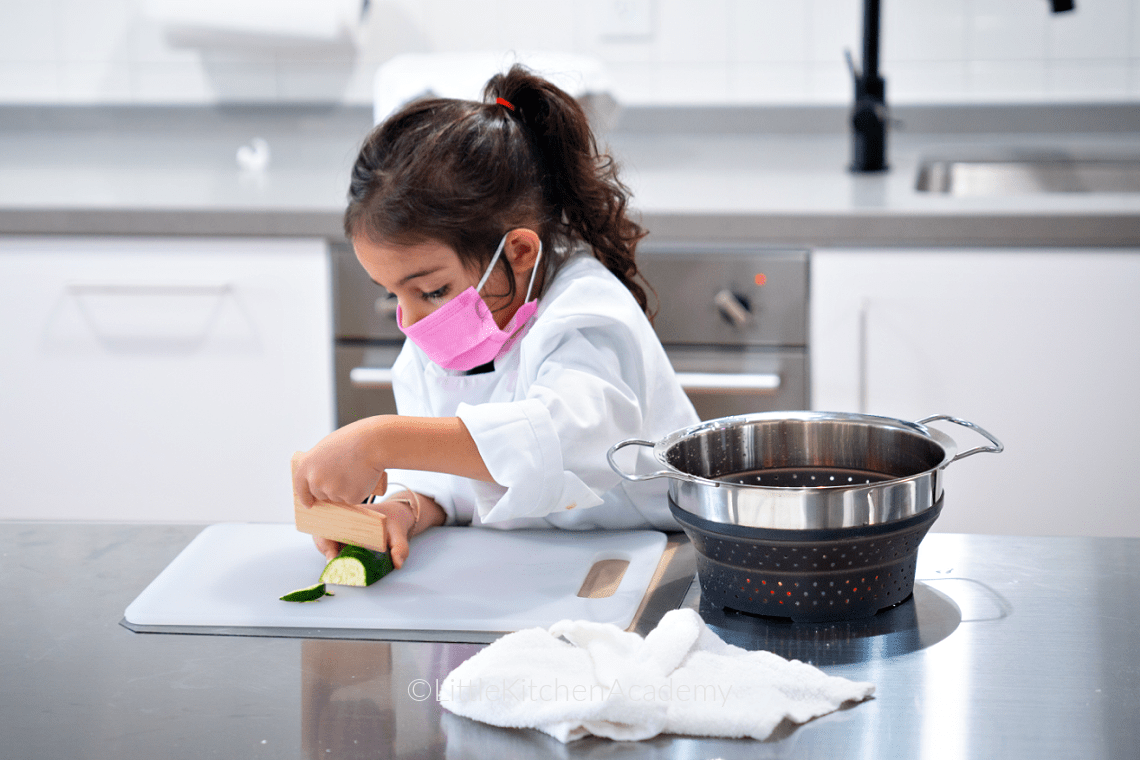 Registration is currently open for LA sessions for summer and year-round enrichment programs. Little Kitchen Academy has implemented and will continue a number of safety protocols in adherence with local COVID-19 guidelines. Prices vary based on the number of classes per session. A 4-class session (3 hours per class) will be $480 and weeklong sessions (five 3-hour classes over one week) will be $600.