The holidays are here, and it is the perfect time to check out the all-new interactive holiday light experience, Imaginarium Fairplex at the Fairplex in Pomona.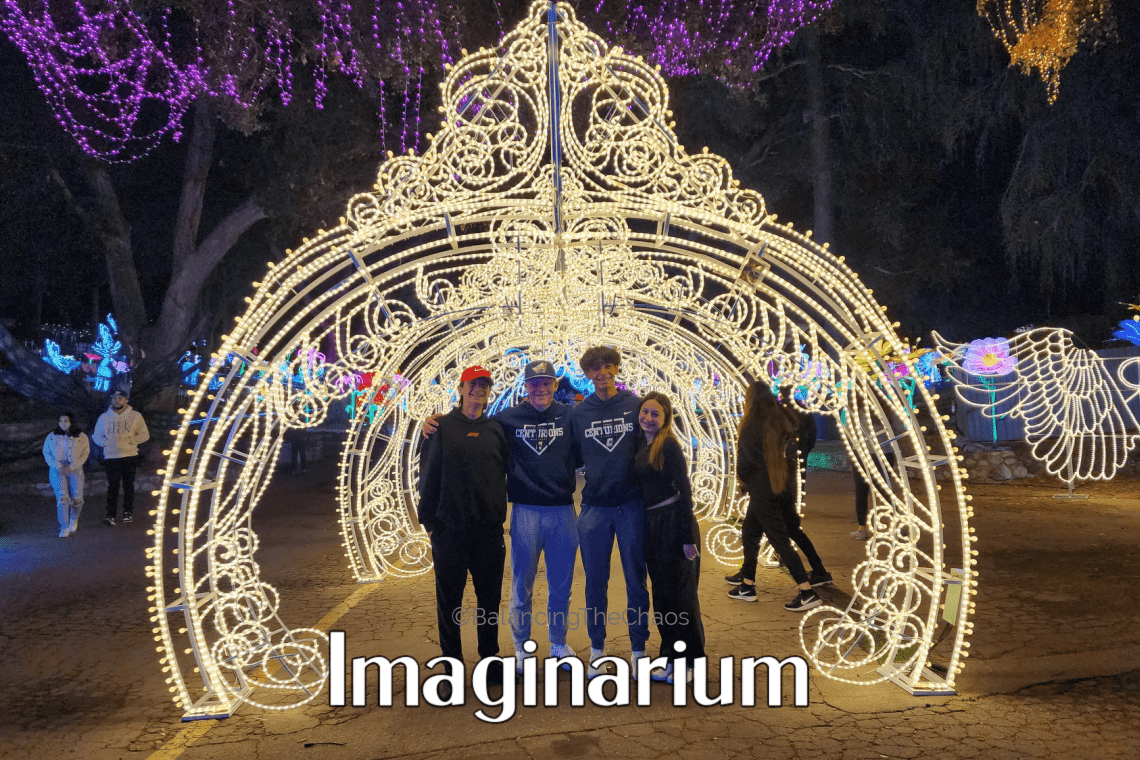 We partnered with Imaginarium and had the opportunity to check out the Imaginarium in Pomona and had an awesome time. As soon as we walked in, there was a pirate/high wire show taking place on a pirate ship stage. We were immersed in the action as the two pirates were dueling and balancing across a high wire. Live entertainment throughout the evening also included a 10-year-old hula hoopist and a 9-year-old acrobatic performed with a floating ring. We were so impressed, and surprised to discover it was a family of performers that also included a mother and son who rode motorcycles in a steel dome.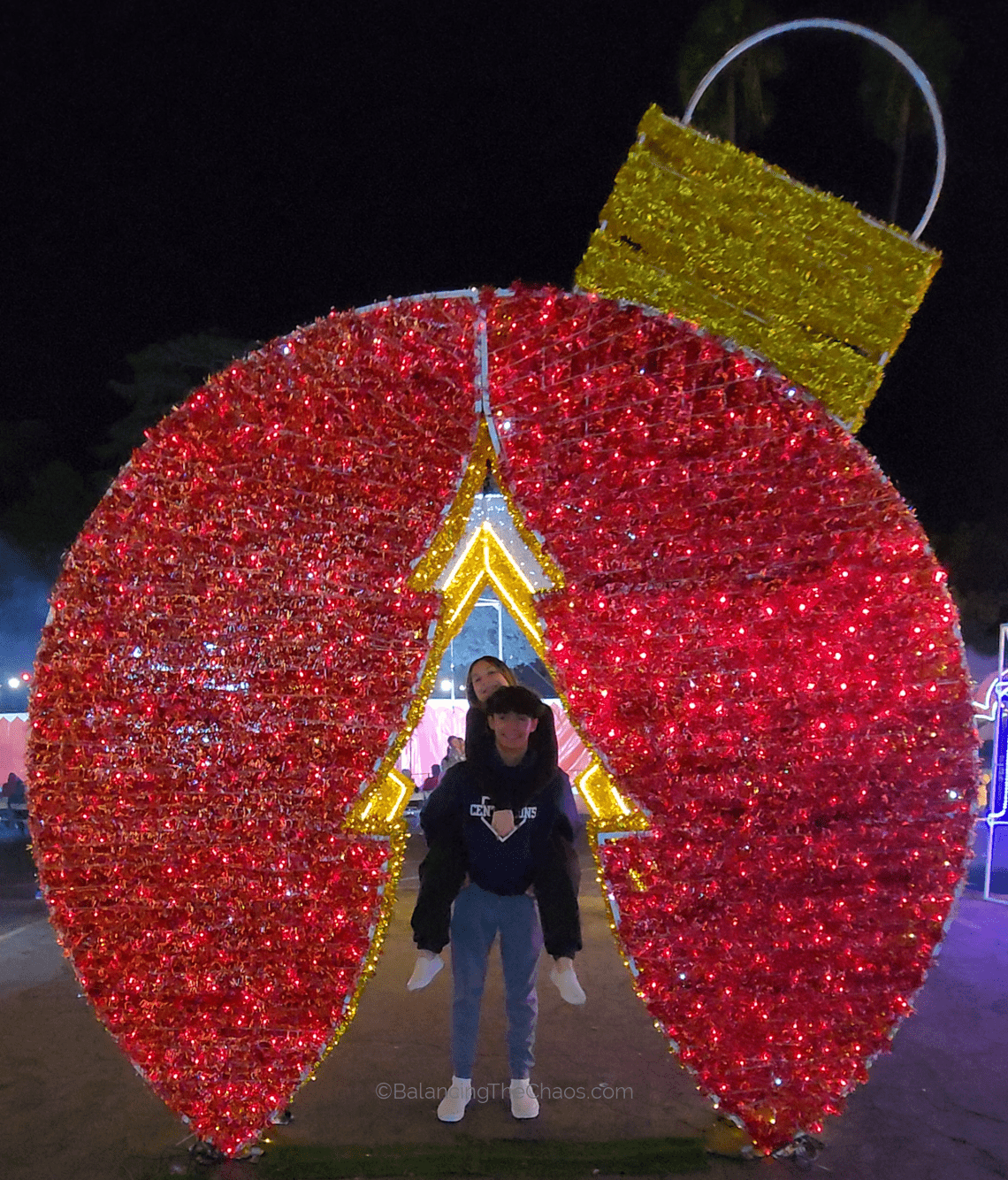 Right near the entrance, there was an area set up for Instagrammable photo opportunities. There were about 15 different backdrops in various color schemes decorated with various floral designs. We picked our favorites to pose for photos. Then we walked the 1.5 miles packed with millions of lights, and roamed through the dazzling rose garden, shining brightly with over 35,000 LED roses. Then, we ventured deeper into the enchanted forest, where we came face to face with 25 colossal storybook creatures, each aglow in a spectacular cascade of lights. Several of the areas had synchronized music and light shows, colorful tunnels to walk and take photos through.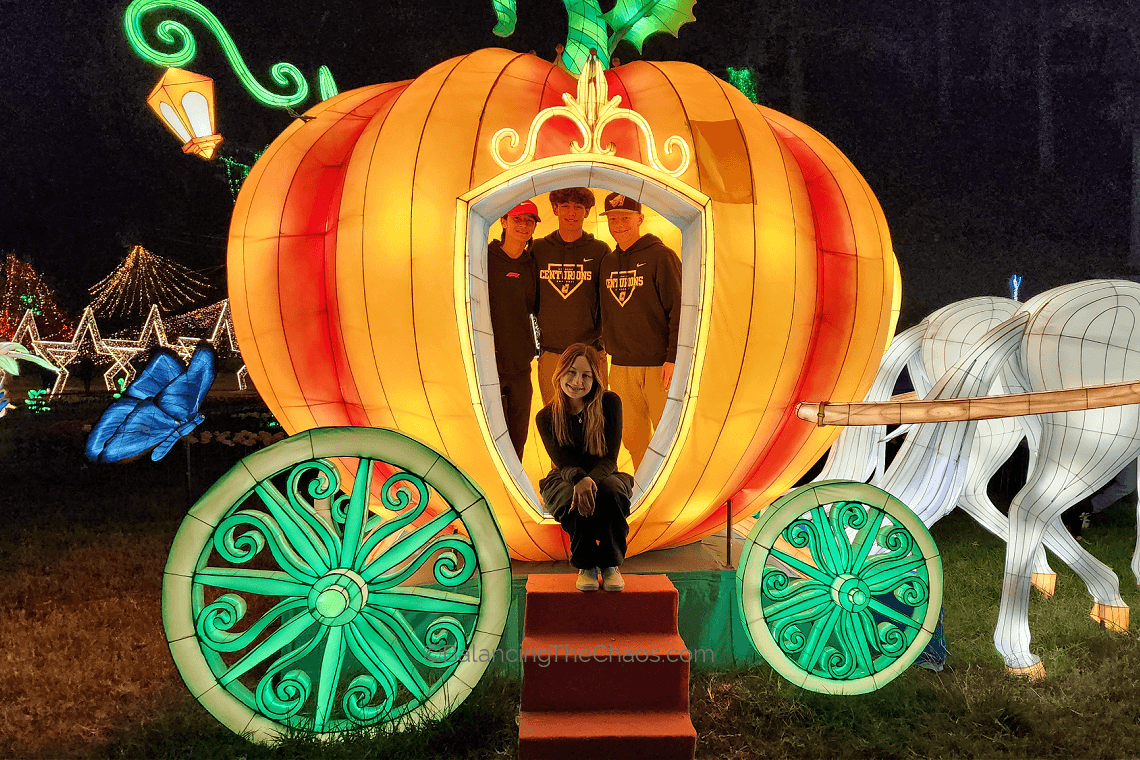 We were a little hungry, so we even stopped for a bite to eat and sat next to some of the beautiful light displays.
Imaginarium will be open for the public for a limited time through the holiday season from Friday, Nov. 17 through Sunday, Jan. 7, 2024, and will be presented from 5 p.m. to 10 p.m. daily. Tickets start at $19 and increase depending on the day and time.