Over the weekend we had a chance to attend Disney Live.  We were so excited a couple of our favorite Disney Jr. characters were touring through Los Angeles and Orange County: Princess Sophia and Jake from Jake and The Neverland Pirates.   

On Sunday, we piled into the car after Handsome Boy's baseball game and headed on over to the Long Beach Terrace to catch the live stage show featuring Princess Sophia and Jake.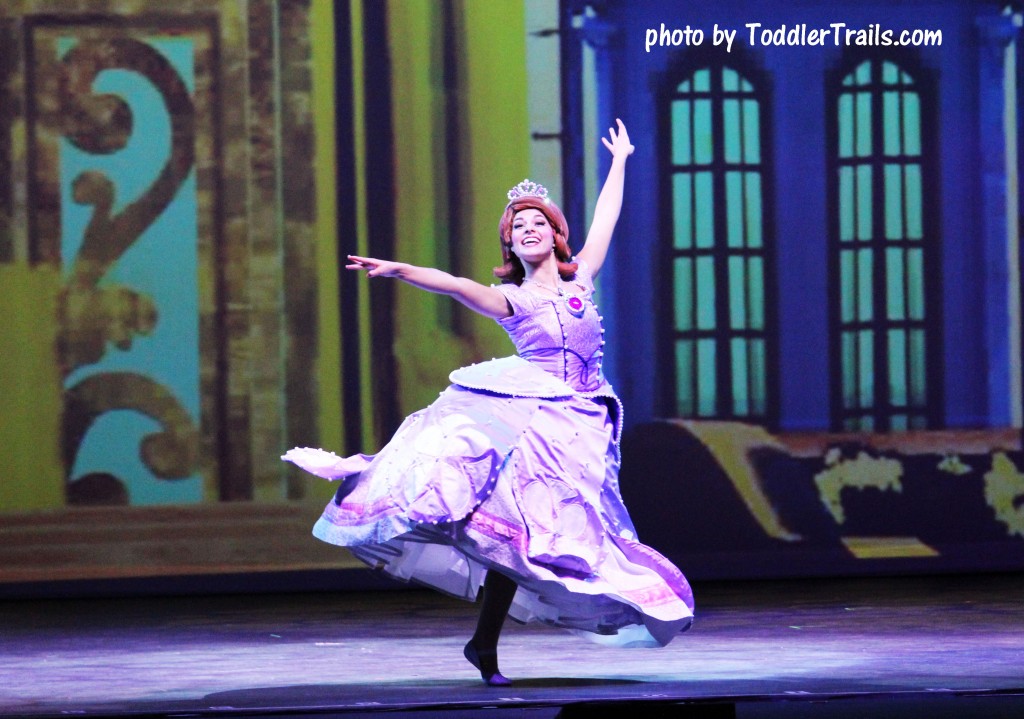 The show started off with Princess Sophia, her step-siblings Amber and James, and the entire kingdom are preparing for the annual friendship festival. Sofia has the honor of delivering the perfect gift to her royal subjects at the celebration, and the one-and-only Cinderella visits the castle to help Sofia in her mission to find just the right present.
My princess was absolutely mesmerized by the singing, dancing and the costumes, and transformed into one of her favorite morning cartoons.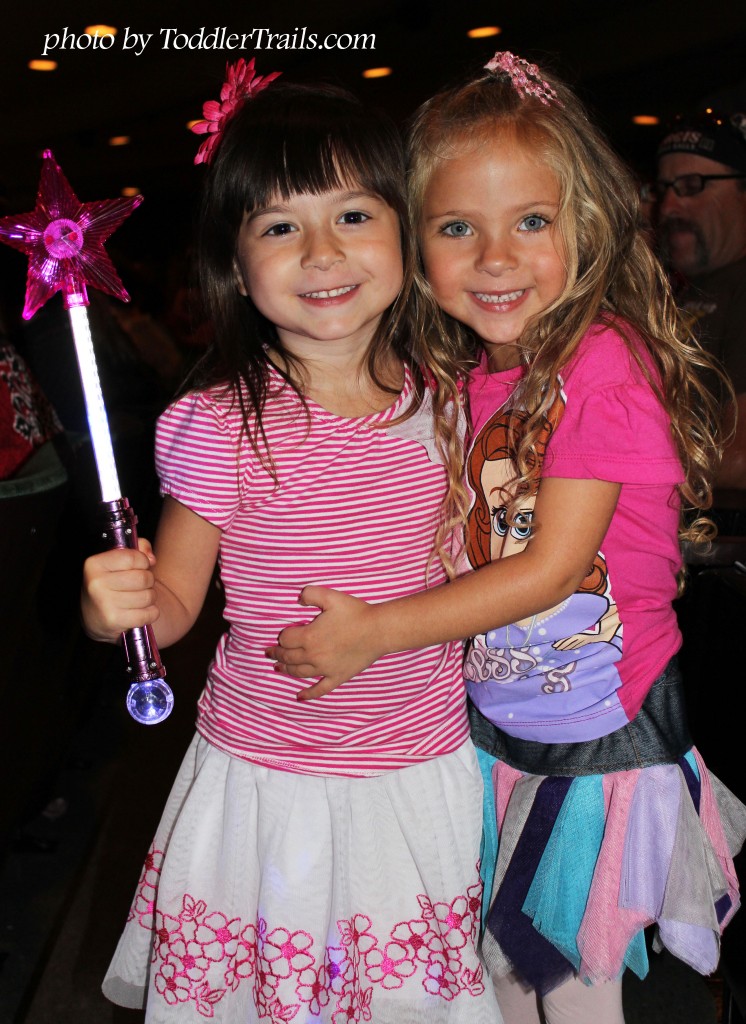 And it was certainly fun to surprise my princess.  She had no idea that her friends were going to be at the show.  It was so great to run into other friends as well!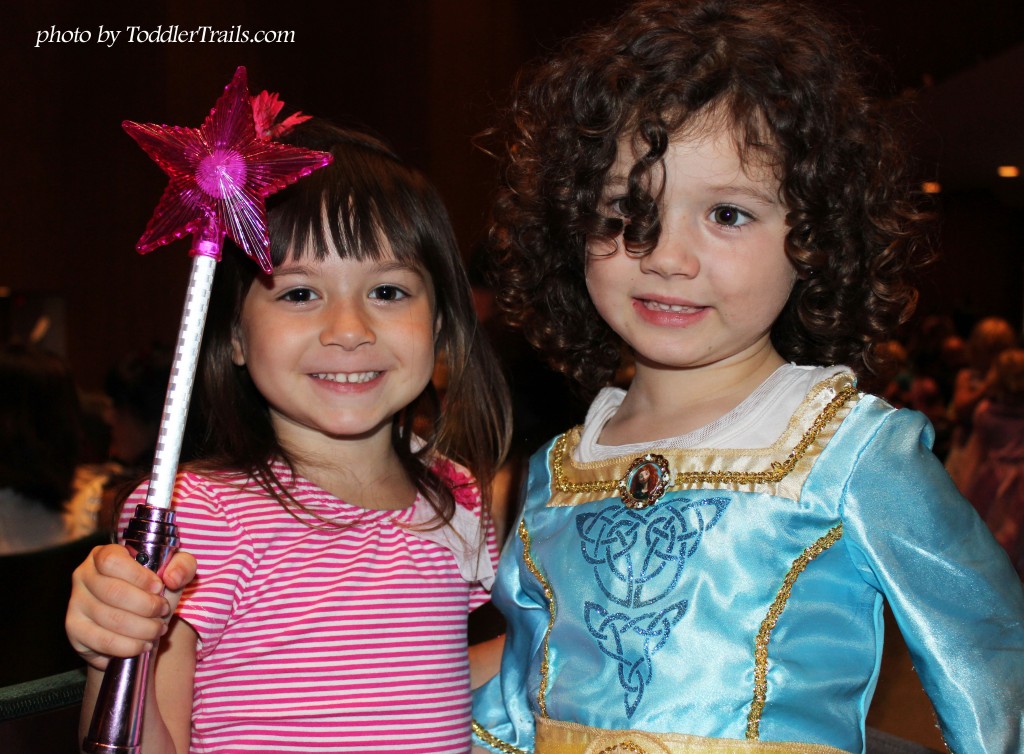 After visiting with friends at the intermission, it was on to a crazy pirate adventure with Jake and the Neverland Pirates.  Jake and his Yo Ho pirate friends Izzy and Cubby were in a race against time to locate a mysterious treasure-filled volcano. Danger, thrills and adventure lurk around every turn when swashbuckling friends battle Captain Hook for the ultimate prize. Peter Pan makes a special appearance, aiding the team in their heroic quest, and with the help of Tinker Bell's pixie dust, Jake and his crew fly above the stage in their journey.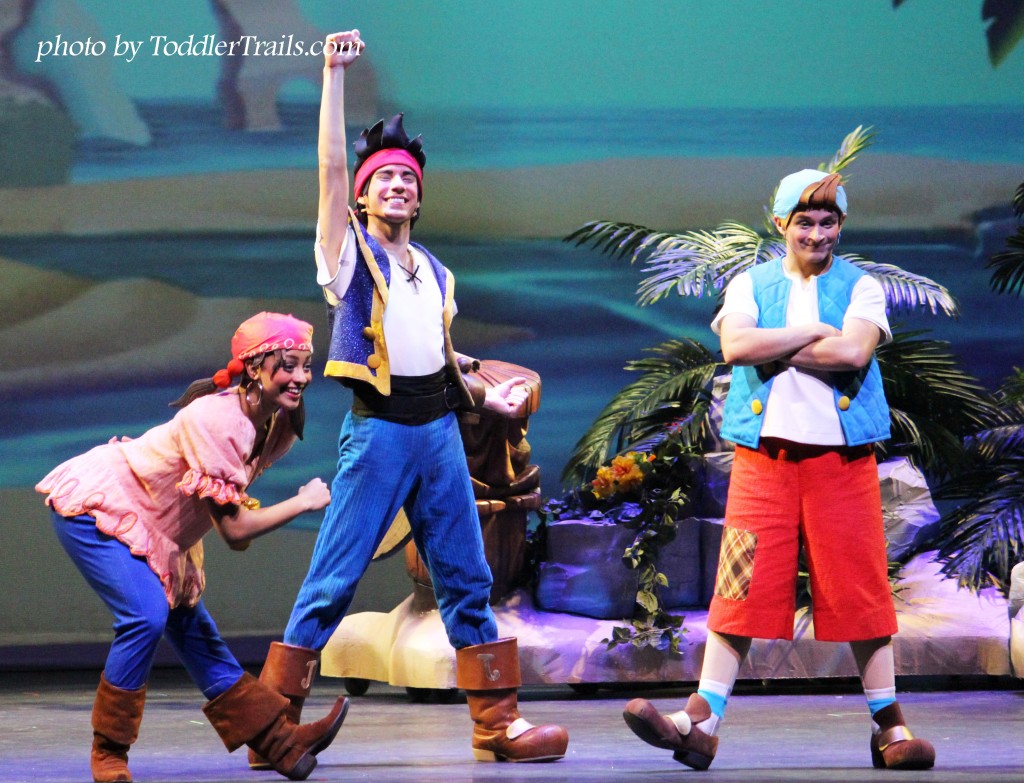 The funniest part, seeing the little boys in the theater with "Jake" hair – you could actually purchase Jake's hair/bandanna or Princess Sophia's crown and amulet at the souvenir booths.
Luckily, you still have a chance to get in on the fun.  The show is now in Los Angeles at the Dolby Theater.  Showtimes are as follows:
HOLLYWOOD
Dolby Theatre
6801 Hollywood Boulevard, Hollywood, CA
September 27th, 2013 (6:30pm),
September 28th, 2013 (10:30am, 1:30pm, 4:30pm)
September 29th, 2013 (1:30pm, 4:30pm)
Ticket Prices: $25.00 / $30.00 / $45.00/ $70.00
To order tickets by phone: 800-745-3000
Online:
www.ticketmaster.com
 To find out more about Disney Junior Live On Tour! Pirate and Princess Adventure and to purchase tickets, visit disneyjuniorlive.com, or visit us on Facebook or Twitter 
Disclaimer: Toddler Trails is a "Feld Family Activator" and act as an ambassador of Feld Entertainment and receive complimentary tickets to Feld shows. Opinions shared are all my own.