Last week we were invited to check out the new menu items at Daphne's California Greek.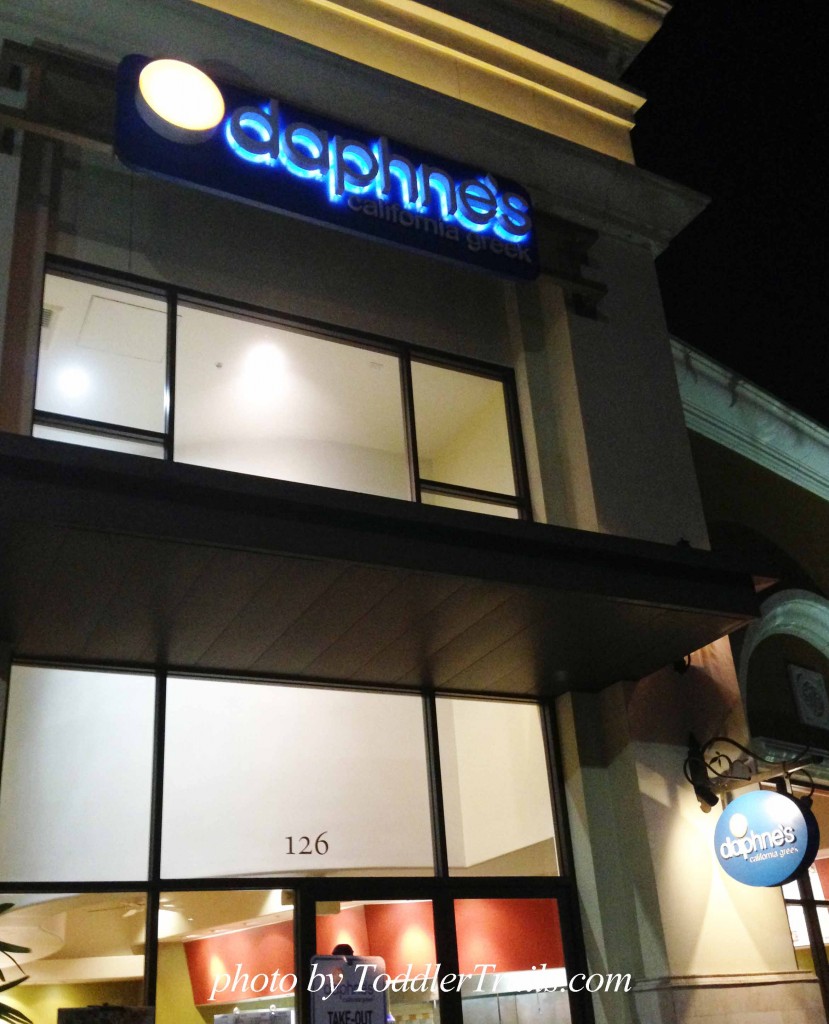 One of their new menu items, the Cali-Greek Bowl is right up my alley with a few of my favorite ingredients for less than 700 calories!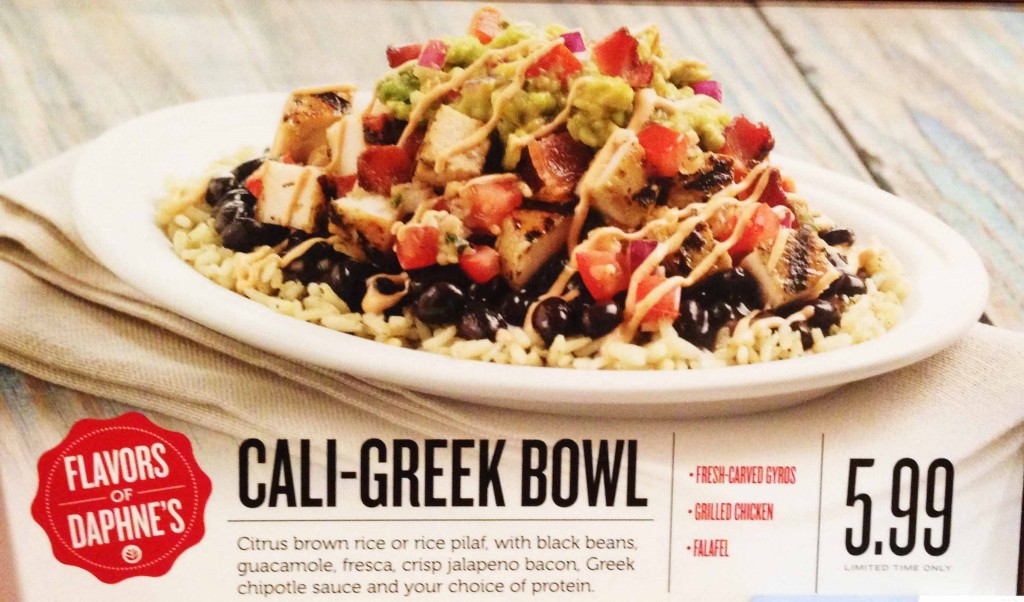 The Cali Greek Bowl has your choice of brown rice or rice pilaf, with black beans, guacamole, fresca, crisp jalapeno bacon, Greek chipotle sauce and your choice of meat.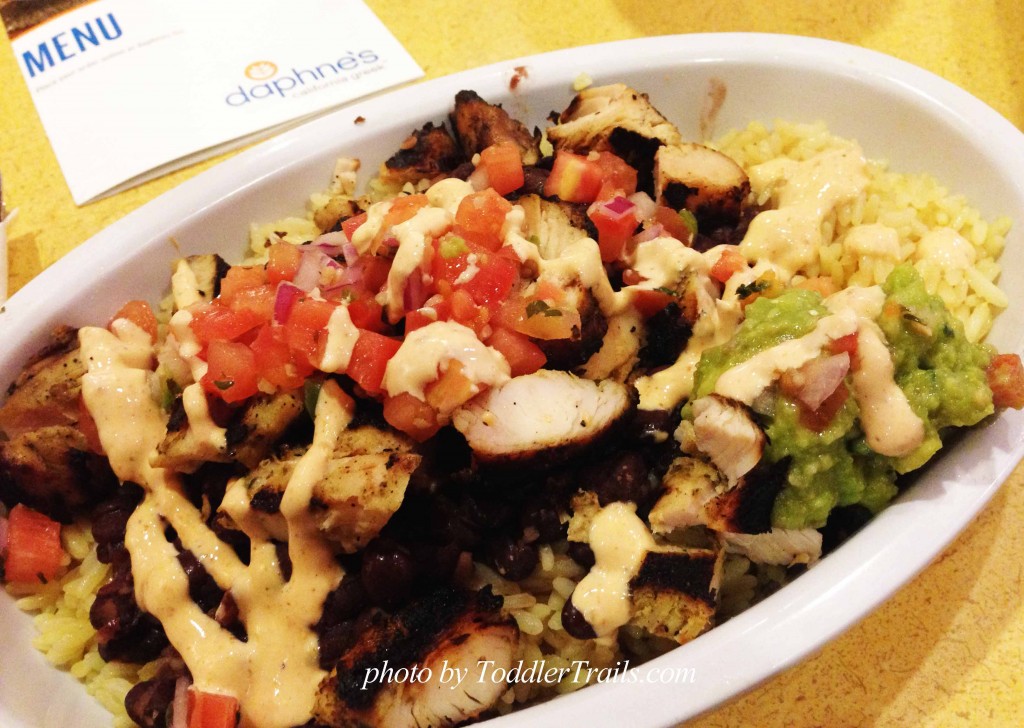 So I chose the chicken, and I must say, it was delicious and looked just like the advertisement photo!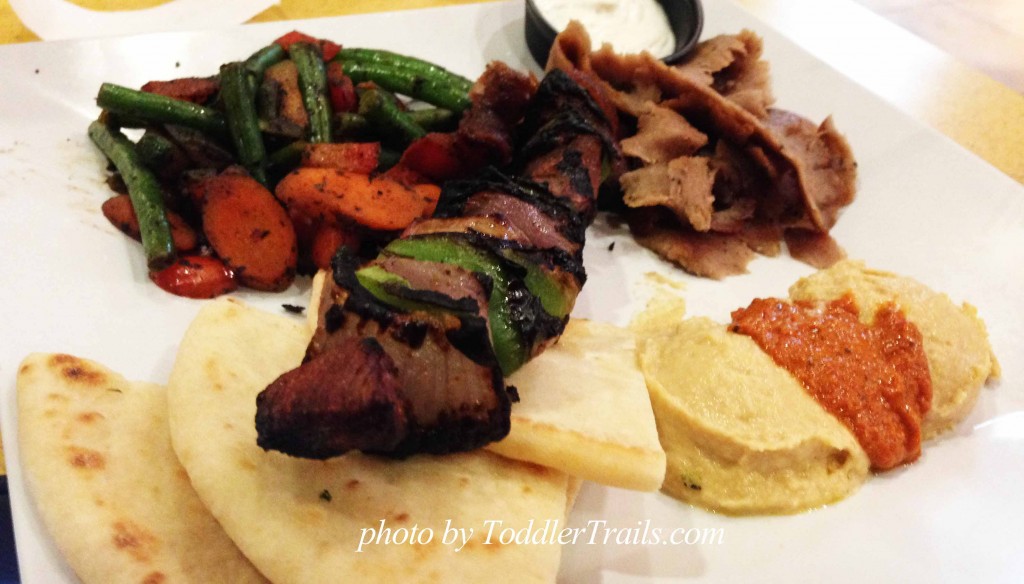 Daphne's Mix and Match Two is perfect if you want a little taste of several kinds of meat.  My husband seelcted the grilled steak kabob and fresh carved gyros.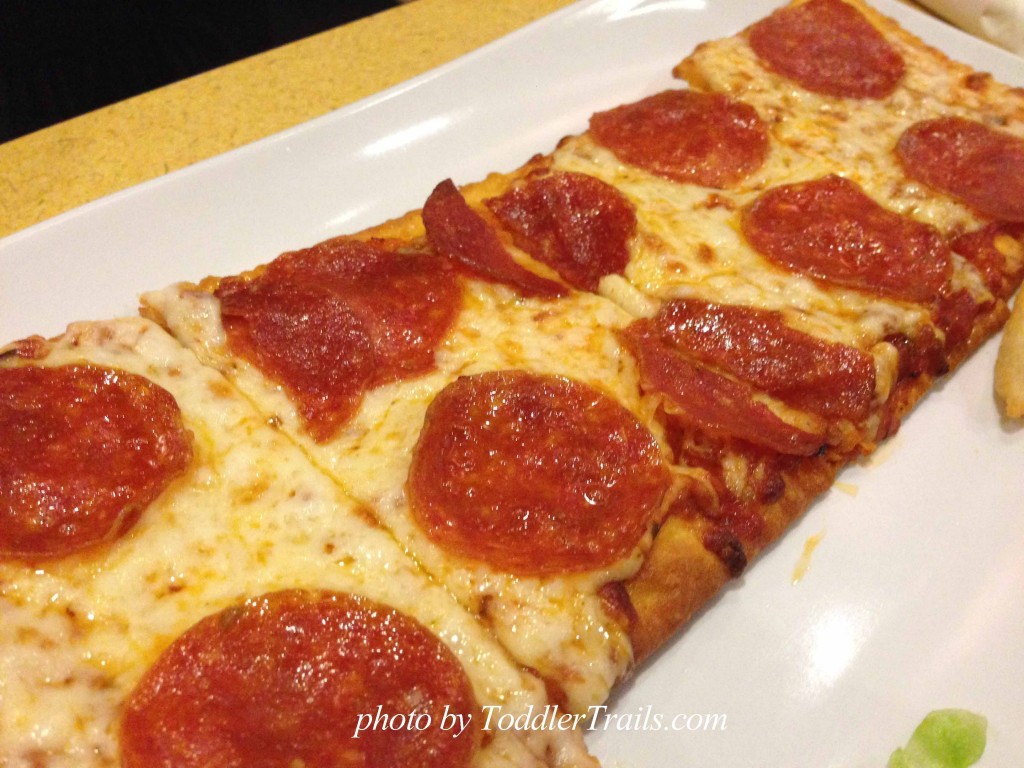 The Daphne's Flat Bread Pepperoni Pizza was perfect for my princess with pepperoni, mozzarella, cheese and a savory tomato sauce on a flat bread pita.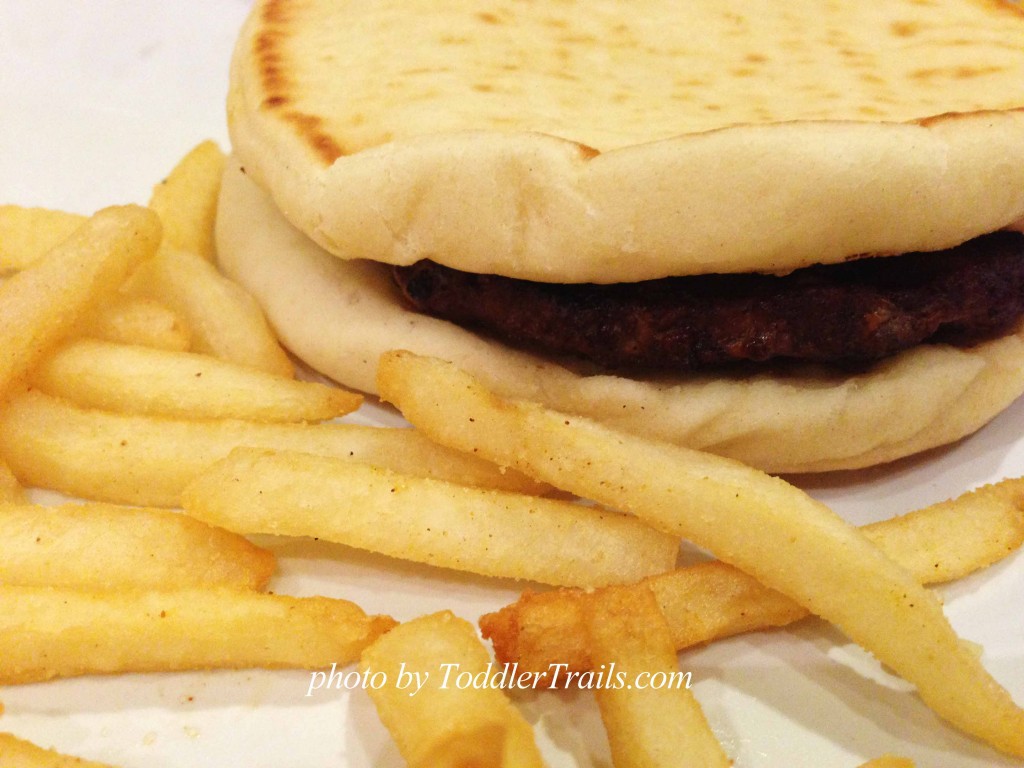 The Daphne's Kids Pita Burger was a favorite of my handsome boy.  The bread, a tasty pita loaded with cheese and his favorite condiments he was a happy camper.  With the kids meal, they have a choice of a fountain drink and apple slices or any other side from the menu.
For more nutritional information, please visit their website at www.daphnesgreekcafe.com.
About Daphne's California Greek:
With 52 restaurants in California, Arizona and Colorado, Daphne's California Greek offers Mediterranean-inspired, California fare made with high quality ingredients and a focus on more nourishing and healthful options.  Daphne's menu takes its inspiration from health-conscious consumers who desire quality, flavorful foods that can also fuel their active and full lifestyles.  The menu includes specialty salads, flatbread pizzas, pita sandwiches, and grilled seafood complemented with flavorful sides such as a spicy Fire Feta dip, roasted veggies, and savory tabouli. Most items fall under 700 calories and can be customized to accomodate low-fat, low carb, high protein diets as well as vegetarian, vegan and gluten-free diets.
Disclosure: We were invited as a member of the media to try their new menu item to share with our readers. All opinions are our own.