Cavalia Odysseo premiers this week in Orange County at the Irvine Spectrum under the White Big Top featuring 65 horses and 48 riders, acrobats, aerialists, dancers and musicians in a beautiful journey around the globe, celebrating the bond between the two species. You still have time to get tickets, as you're not going to want to miss this spectacular show.
Prepare to be dazzled with mindboggling theatrical effects as Cavalia Odysseo premiers this week in Orange County. A state-of-the-art video screen three times the size of the world's largest cinema screens transports you through spectacular scenery, a three-story mountain and a real lake made of 40,000 gallons of recycled water which magically appears for a splashing finale. The layers of mesmerizing decor make the audience part of the action while the gigantic stage takes everyone's breath away. Odysseo's technological and scenographical effects create places no one has ever seen before; places where one can feel the deep connection between horse and man.
The show starts off in an enchanted forest where horses freely roam while the sun is setting. Then you are transported on a fantastical journey to some of nature's greatest wonders. This spectacular performance takes the audience from the Mongolian steppes to Monument Valley, from the African savannah to Nordic glaciers, from the Sahara to Easter Island, and even to a lunar landscape, illuminated by shooting stars and brilliant nebulas.

Odysseo is a waking dream for a world where beauty, serenity, and hope are too often challenged in these difficult, troubled times. A sumptuous production that creates a unique and magical world where human and horse live in harmony for the pleasure and delight of all.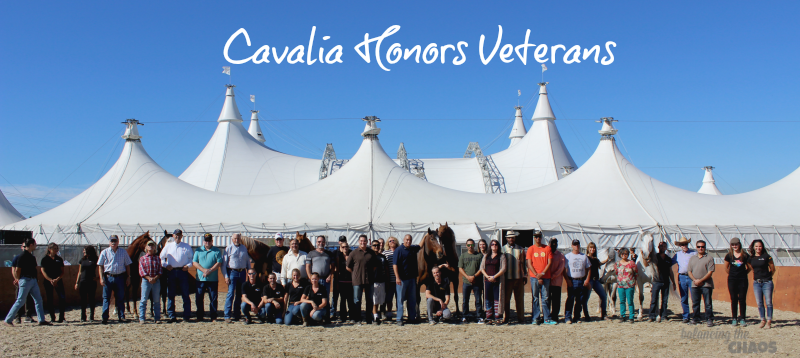 In honor of our nation's military, veterans and horses participated in a special red carpet ceremony in honor of Veteran's Day 2017. The veterans had the opportunity to welcome the horses to The Big White Top in Irvine and snap special photos with the stars of Odysseo.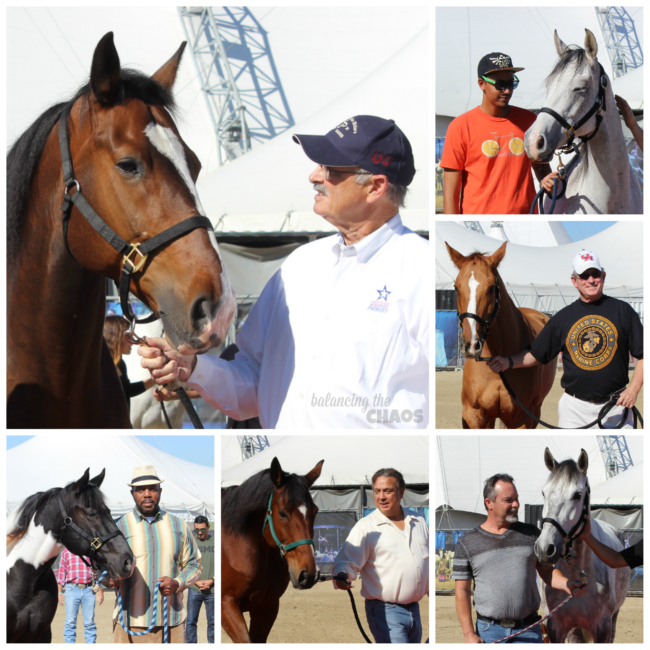 Since the kiddos had the day off of school, I was able to take the kiddos to join me on the red carpet and honor our veterans from the Equine Coaching Veterans Program of Hanaeleh, who had the opportunity to meet the horses of Odysseo, after a relaxing two-week vacation at a lavish farm in San Diego County.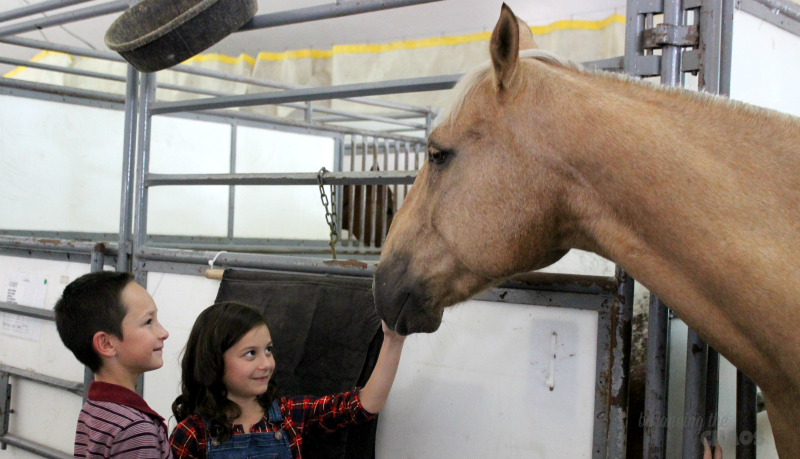 They were so excited to tour the stables and see the horses. We even grabbed a couple of quick selfies! You're certainly NOT going to want to miss this amazing spectacular.
Cavalia Odysseo Premiers This Week in Orange County so be sure to snag some tickets:
TICKETS – Tickets are priced from $29.50 to $144.50 + applicable taxes and fees.
Special pricing and packages also available for groups, children (2-12), juniors (13-17) and seniors (65+).