The Patio Marketplace at Intersect features is an awesome indoor/outdoor full service restaurant featuring a California Coastal menu with a re-purposed shipping container project that is truly redefining workplace dining. This is the perfect location for a relaxing lunch, meetings, intimate gatherings, and happy hour with an expansive outdoor courtyard hosting a variety of games like volleyball, badminton, corn hole and more.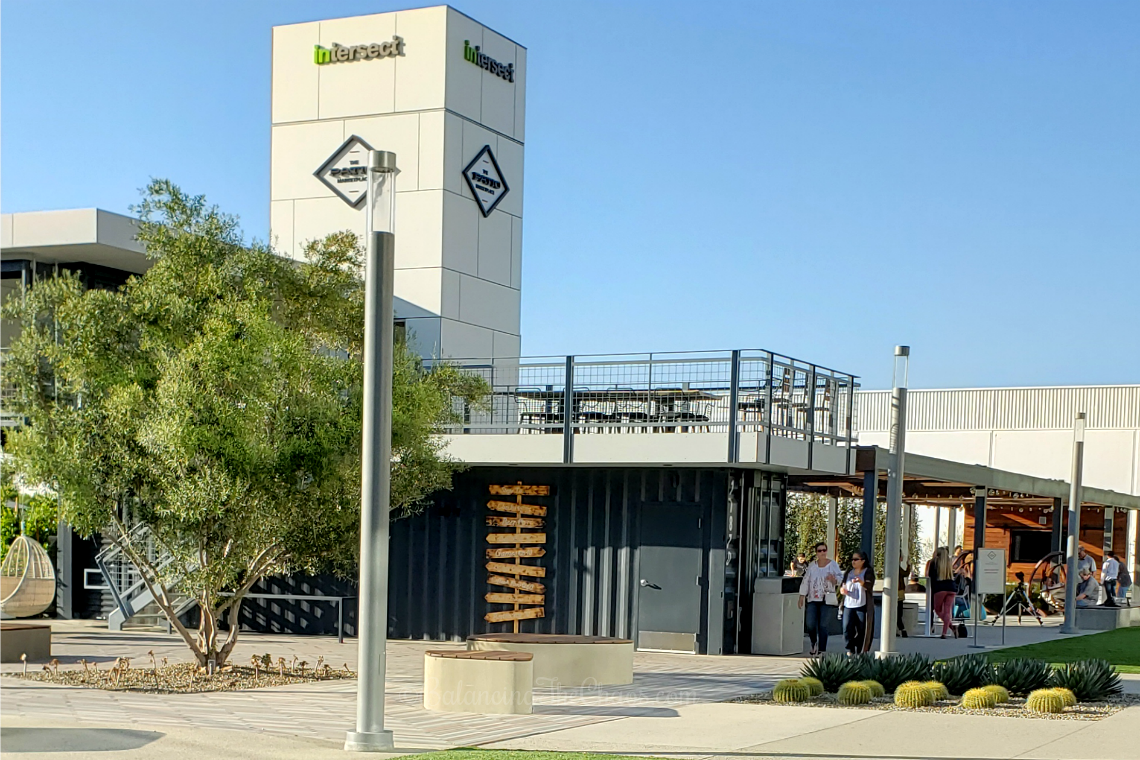 My husband and I were invited to spend an evening hanging out and enjoying all that The Patio Marketplace at Intersect has to offer. When we arrived, we immediately loved the outdoor space, it was so open and welcoming with a volleyball/badminton court, basketball courts, a putting green, an area with corn hole and other lawn games. I could see his competitiveness kick in as we started a putting competition over a glass of wine and beer.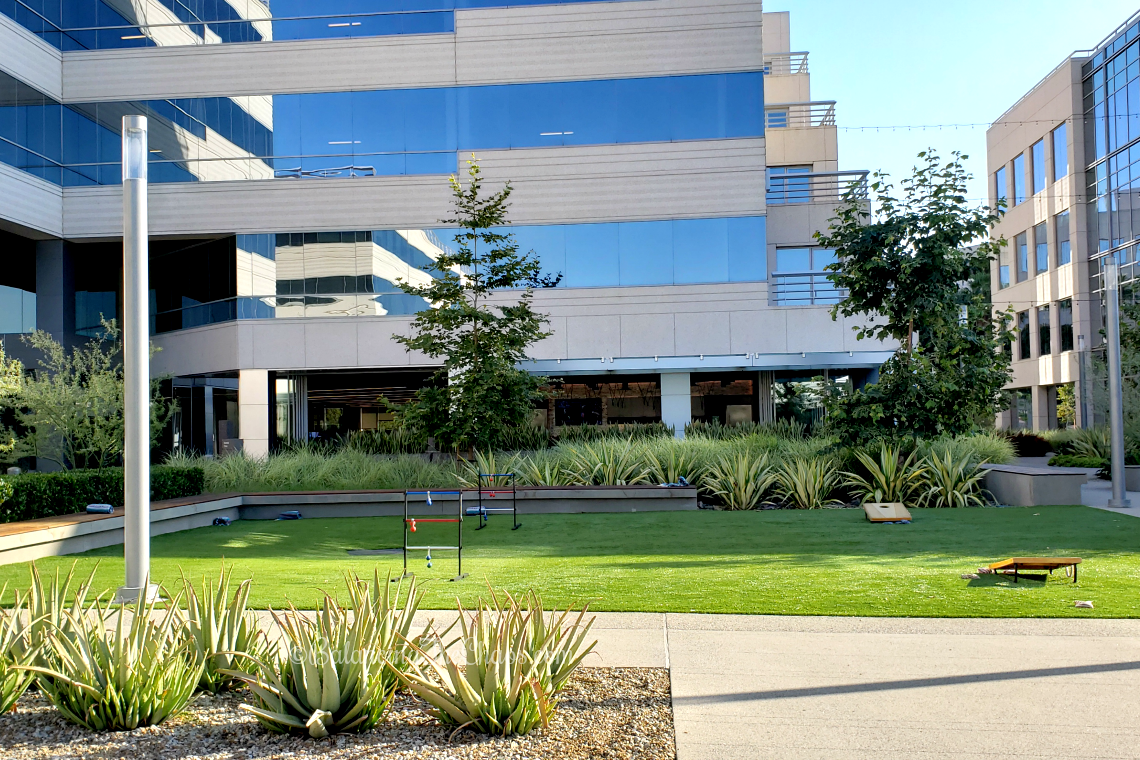 The bar is so unique because it is created out of a re-purposed shipping container, a few of them in fact. He was even fascinated at the fact they made even the restrooms out of a mini-container. See, he uses shipping containers for his team room and snack bar for his softball program.
The indoor space was just as welcoming with a full bar and a modern coffee house vibe with a gorgeous succulent wall that I just love.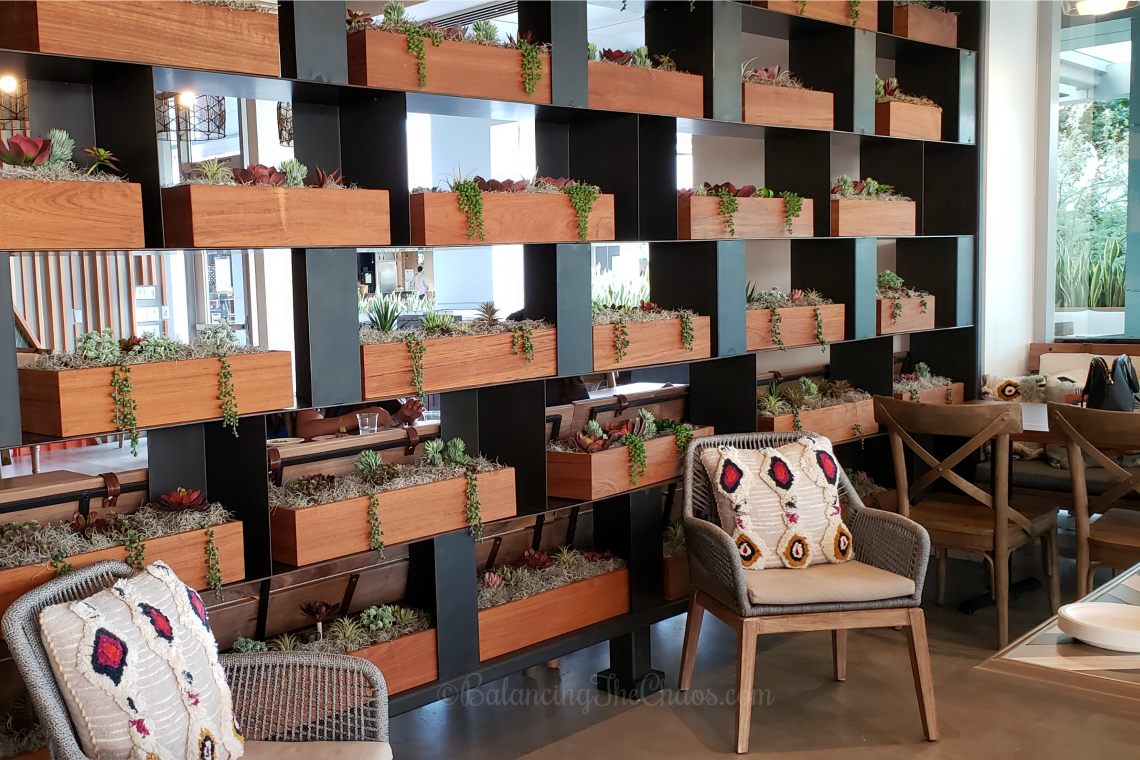 The Patio Marketplace is a full service restaurant offering appetizers, salads, light bites and some American classics. A Black Bean Chili and Smoked Mushroom Burger are their vegetarian offerings and for meat eaters, you can select from brisket, pork, chicken and sausage and an Angus beef burger. Additionally you can pick up fresh brewed coffee, craft cocktails, beer and wine.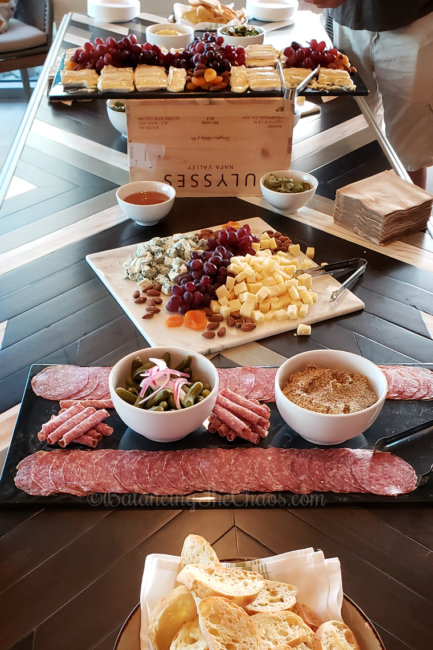 Looking to host an event? Office meetings, parties, team building functions, this is the perfect location. Relax, wander the expansive outdoor courtyard, grab a cocktail at the private bar get a little competitive with the lawn games, they can accommodate for groups of up to 500 easily.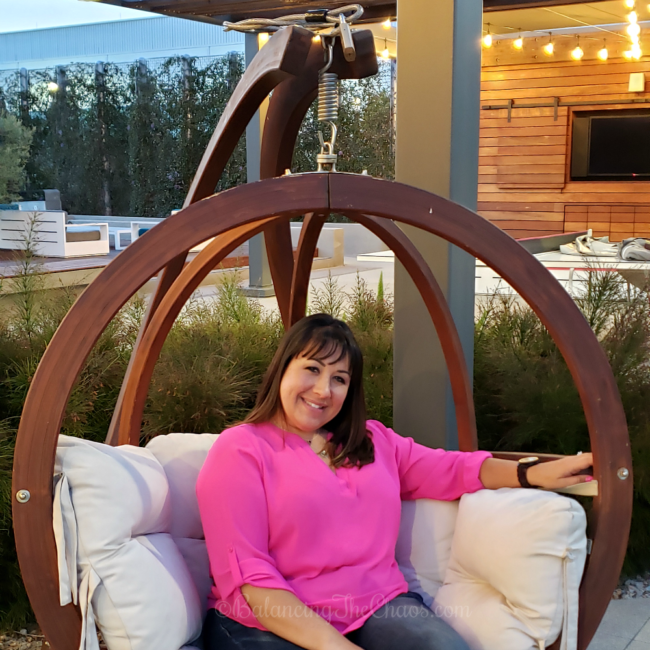 Come on out and enjoy. Make it a date night and check out
17877 Von Karman Ave, Suite 110
Irvine, CA 92614