When it comes to birthdays, I love to dish out surprises.  And since our schedule has become rather crazy, birthday celebrations turn into week long (if not for a whole month long) celebrations.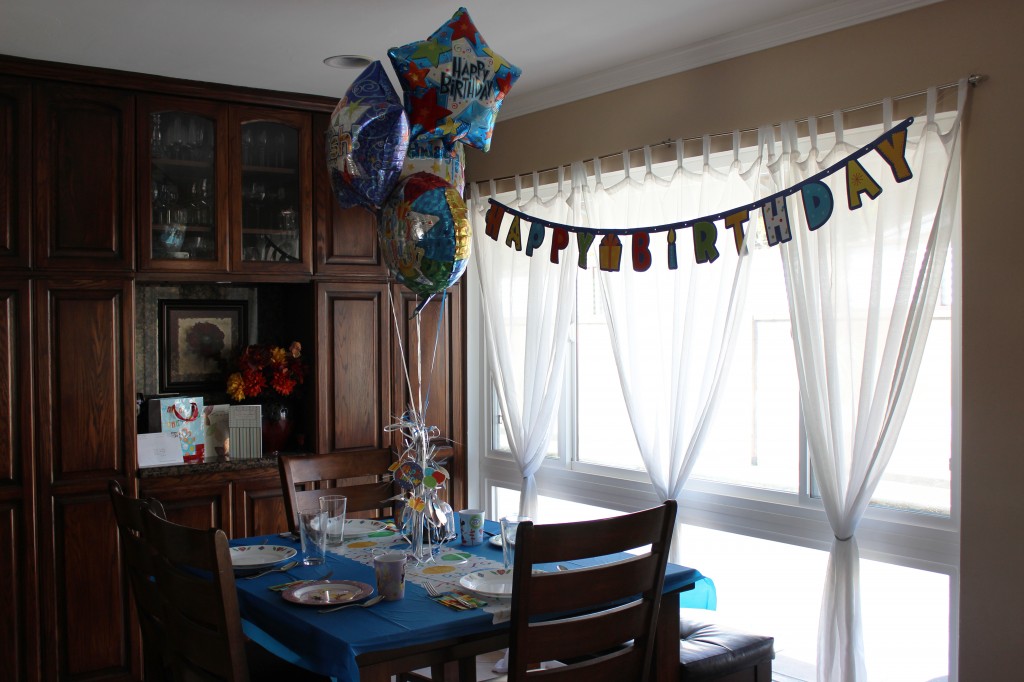 Since hubby AND mother-in-law's birthdays are this weekend, I decided to surprise them both.  I invited MIL over for dinner, telling her we were surprising her son.  (hehe)  I ran over to our local Dollar Tree and picked up a few quick decorations to make our dining area festive.  Than ran over to the local grocery store for ingredients.
About a year ago, hubby told me he was craving Chicken Cordon Blue.  I scoured the internet for recipes and prepared a feast – but it was missing something.  He claimed it was a favorite, that is what I set out to make.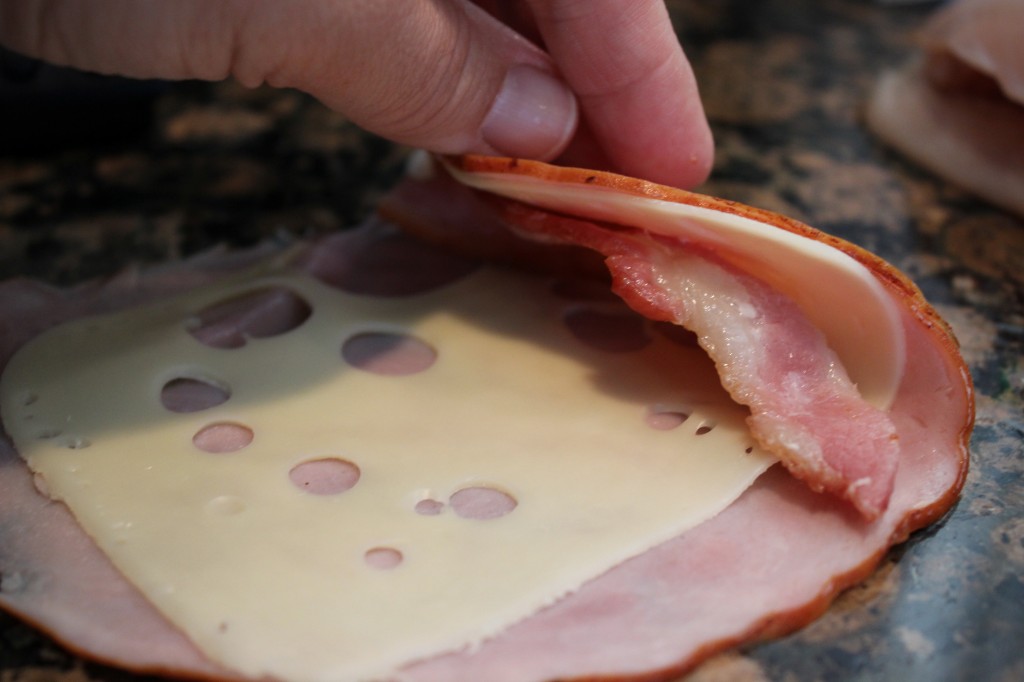 6 boneless skinless chicken breasts

6 slices of baby swiss cheese

6 slices of ham

6 slices of bacon (Missing Ingredient)

3 tablespoons all-purpose flour

1 teaspoon paprika

6 tablespoons butter

1/2 cup cooking wine

1 teaspoon chicken bouillon granules

1 tablespoon cornstarch

1 cup heavy whipping cream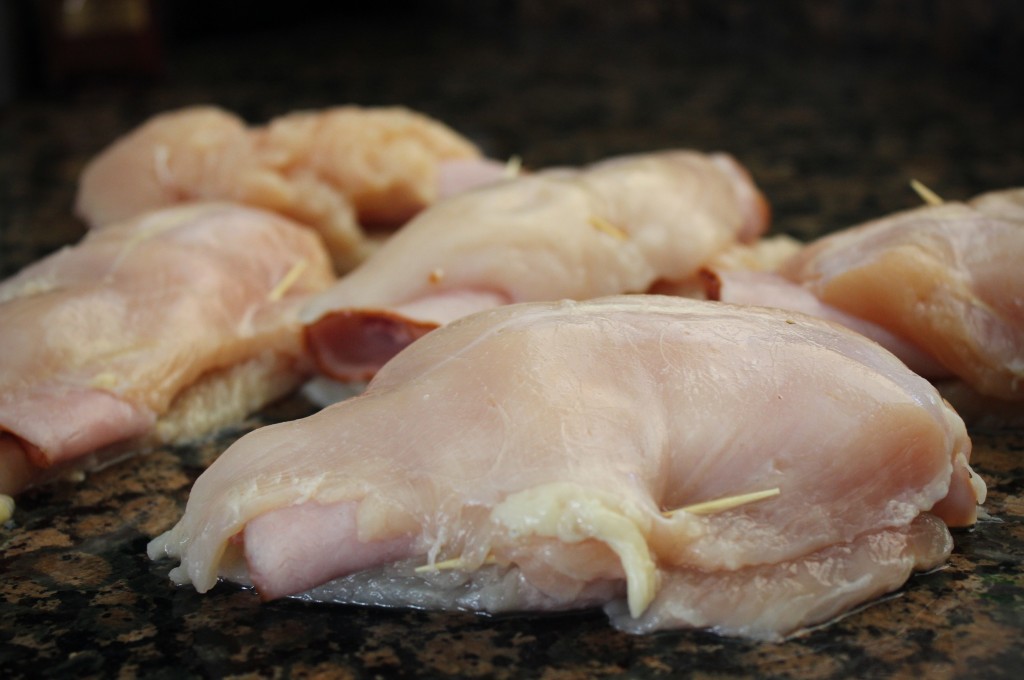 Slice the chicken breasts in halves

Take a piece of each – ham, swiss and bacon, and roll them up

Place in center of one chicken breast and secure other half of breast on top with a toothpick

Mix together flour and paprika and coat chicken on both sides

Cook chicken in butter over medium-high heat until browned on all sides

Add wine and boullion, reduce heat to low and simmer, covered for 30 min.

Remove toothpicks and transfer meat to warm dish.  Blend cornstarch and whipping cream in a small bowl and slowly whisk into the skillet. Stir until it is thickened.

Pour over chicken and serve warm.
I know with the name "Chicken Cordon Blue with Bacon" it sounds intimidating, but really, it is quite easy to make.  And to make it easier on myself, since I was planning on taking the kids to a softball game right before dinner, I prepared most of it ahead of time (including a salad and rice).  All I had to do when we got home was melt the butter and start cooking up the chicken and push the button on the rice cooker to start the rice.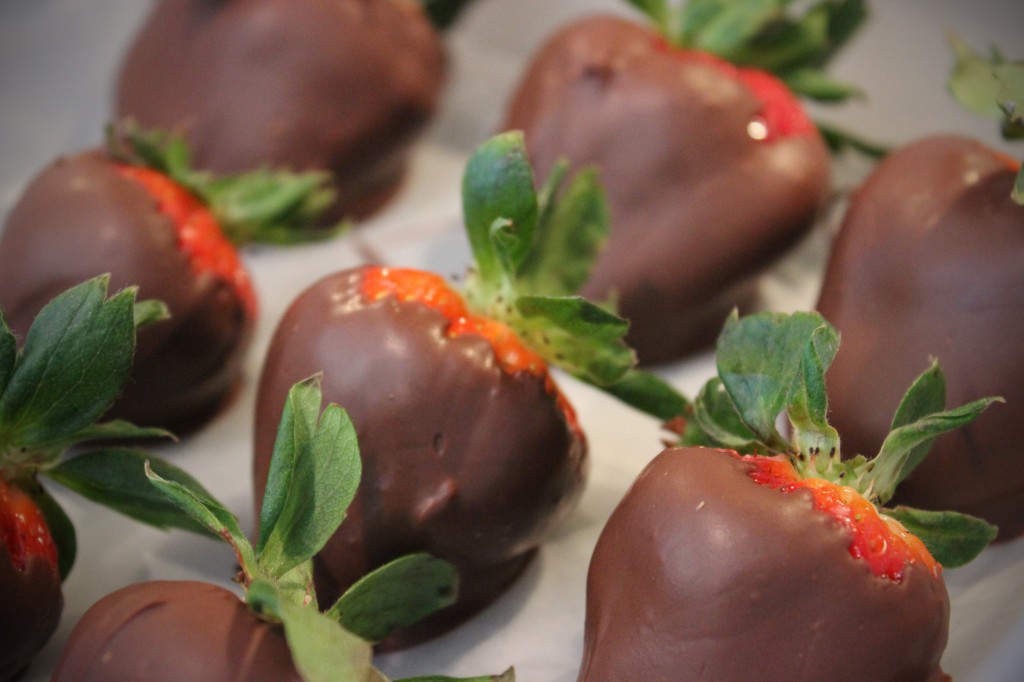 With such a wonderful meal, I couldn't forget another favorite for the both of them….chocolate covered strawberries!  Good thing the kids weren't home while I prepared these or I wouldn't have had any left!
Happy Birthday Dad!!!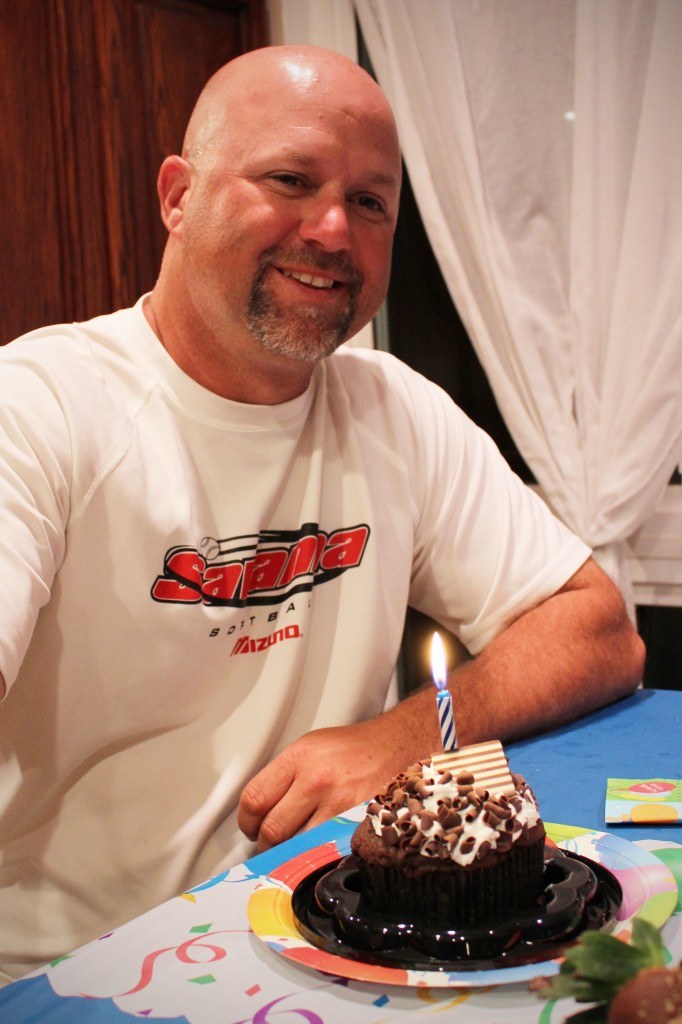 Happy Birthday Grammie!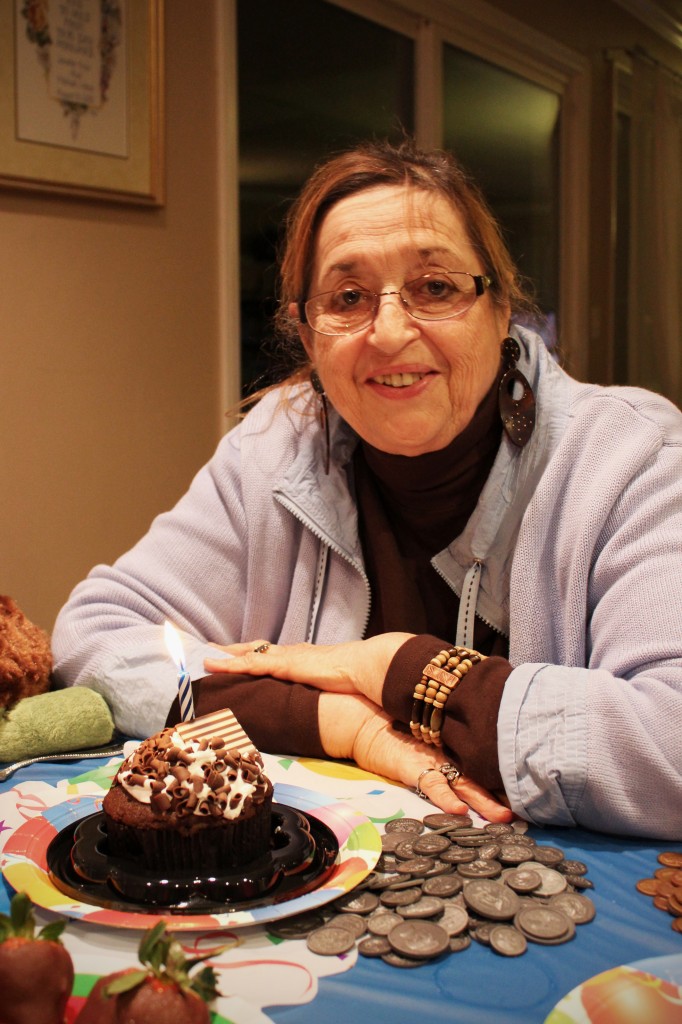 Now I have to share what hubby told me after the kids went to bed.  He always tells me that he doesn't need all the hoopla of birthdays. When he was a kid, it was all about the presents!!!  Now, he says he just wanted hugs and kisses from everyone now that he's "older".  But I reminded him that this is also a learning lessons for our little ones:
Birthdays are special

Make that person

FEEL

special

Even if you don't have a lot of money, simple ways of showing them they are important to you will make their day.
What do you do to make your loved one feel important on their "special day"?