Attention Anaheim, there's a new gym in town and it opened this past weekend. Blink Fitness opened it's first Orange County location, marking their 74th facility in the chain. They promise premium quality, affordable fitness to it's members. And I have to say, I'm super excited because this new gym is within walking distance from my house.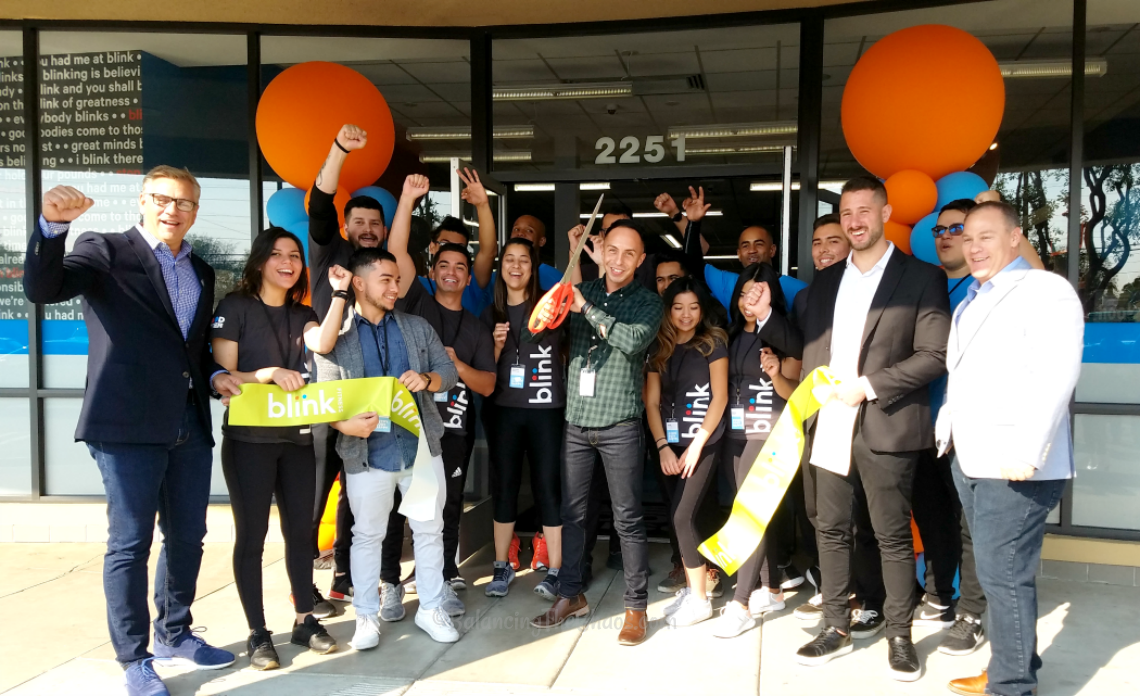 Blink Fitness offers a premium experience to all who join, with memberships as low as $15 per month and a free start up personal training session. Better yet, for a limited time, memberships are available for $1 a month and the next month is free!!!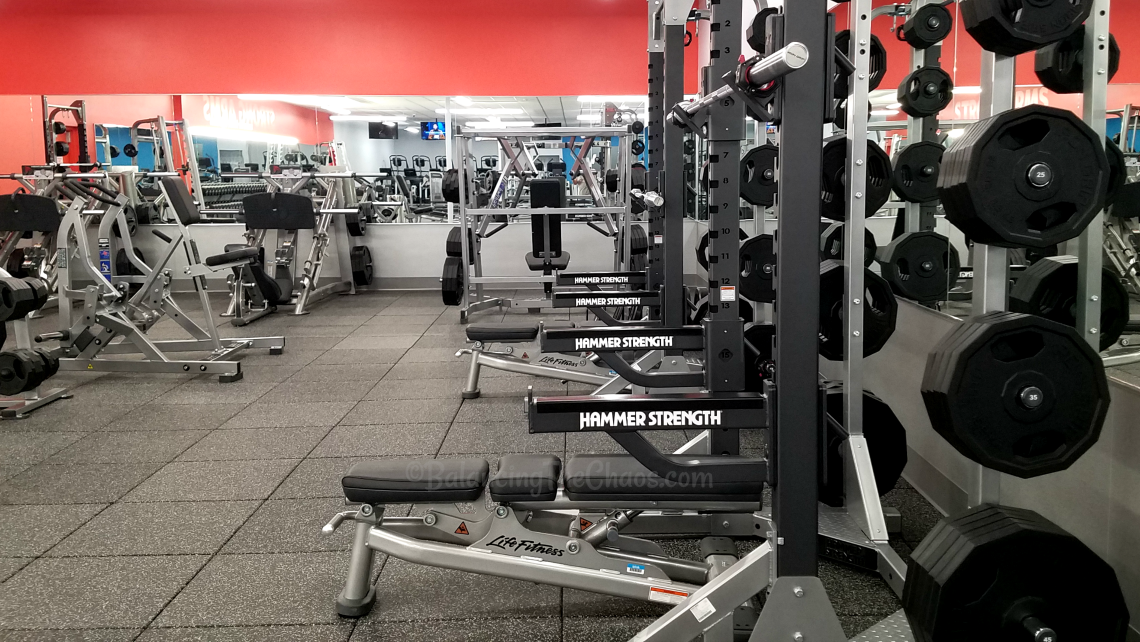 The Anaheim Blink Fitness facility boasts a broad offering of top-of-the line strength equipment that includes free weights, plates, and machines targeting upper body, lower body and core.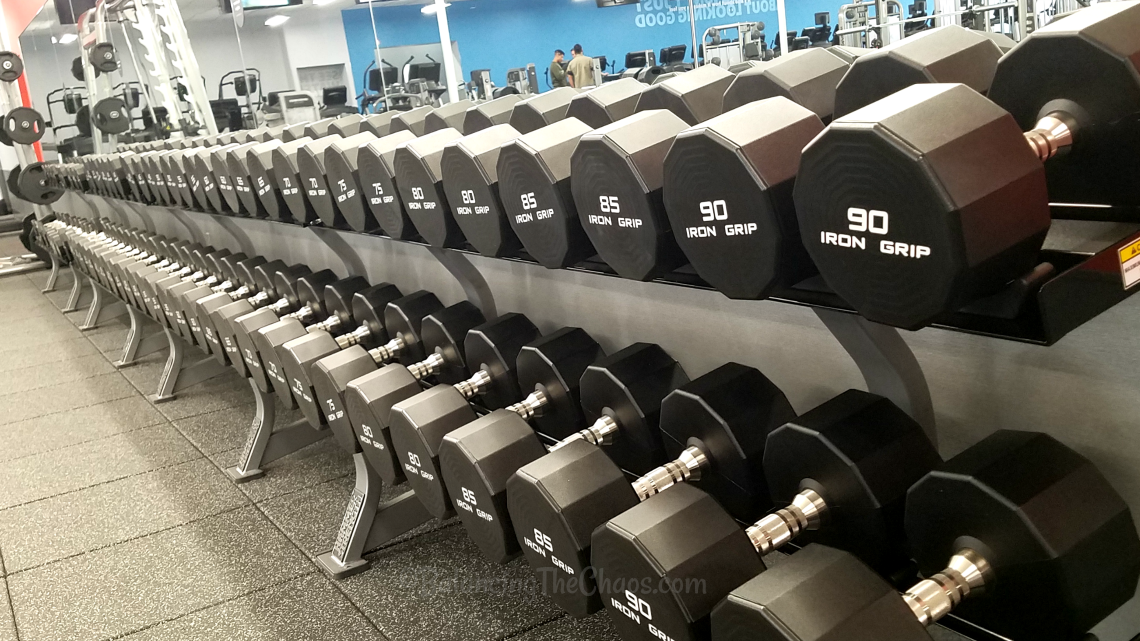 They also offer a wide variety of premium cardio machines including stair steppers, treadmills, elliptical machines and stationary bikes.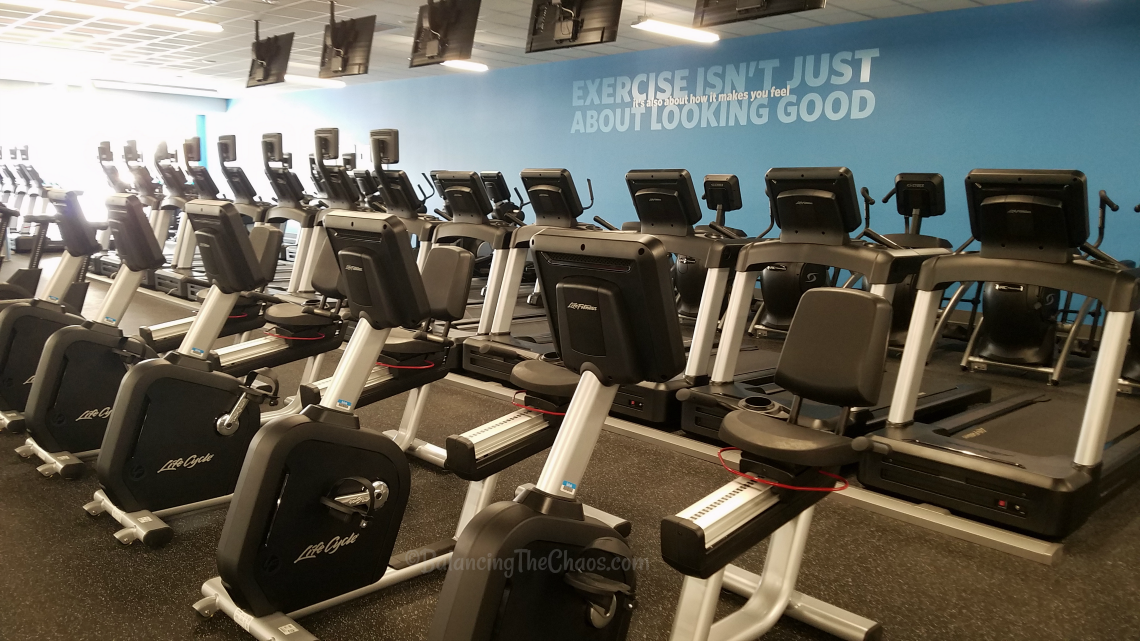 A Zen space is a great area to focus on stretching and functional training.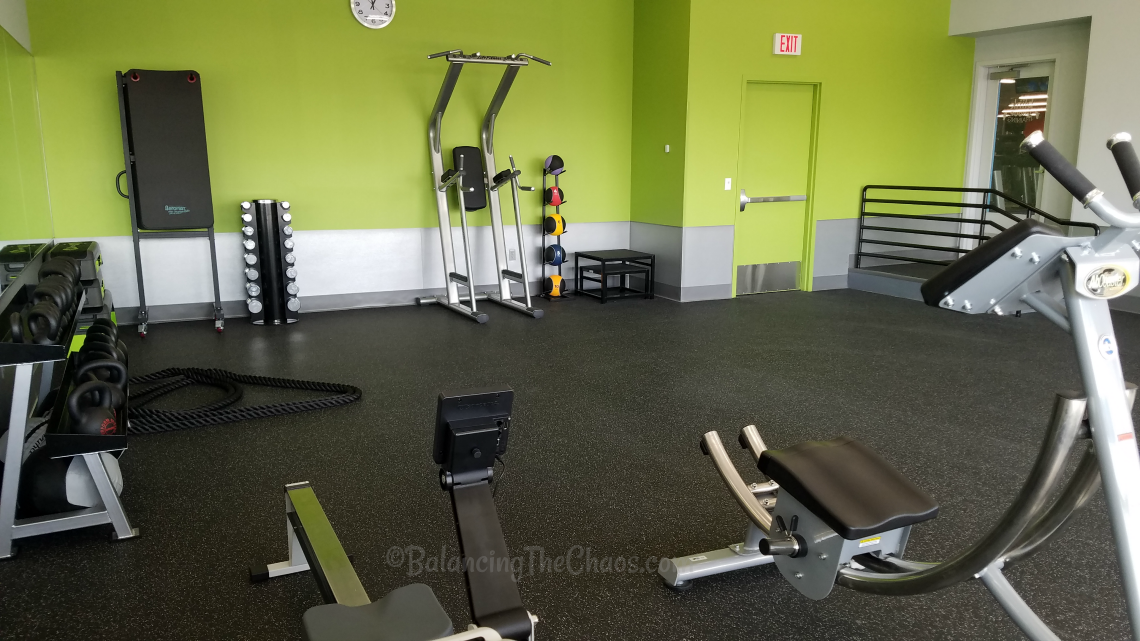 At Blink Fitness, the put the mood above the muscle. They believe that exercise isn't just about looking good, it's how you feel during and after your workout. The staff is welcoming and helpful. Plan a session with a certified personal trainer for a custom workout experience tailored to personal goals.
Blink Fitness also offers "Ready, Sweat, Go", the first Monday of every month. Between 4pm and 8pm, keep your workout fresh and enjoy a FREE 15 minute personal training session. Of course, they are available as first come first served, but to me this is simply awesome. For a beginner like me, I'd take advantage of this opportunity to learn about machines that may be intimidating to me.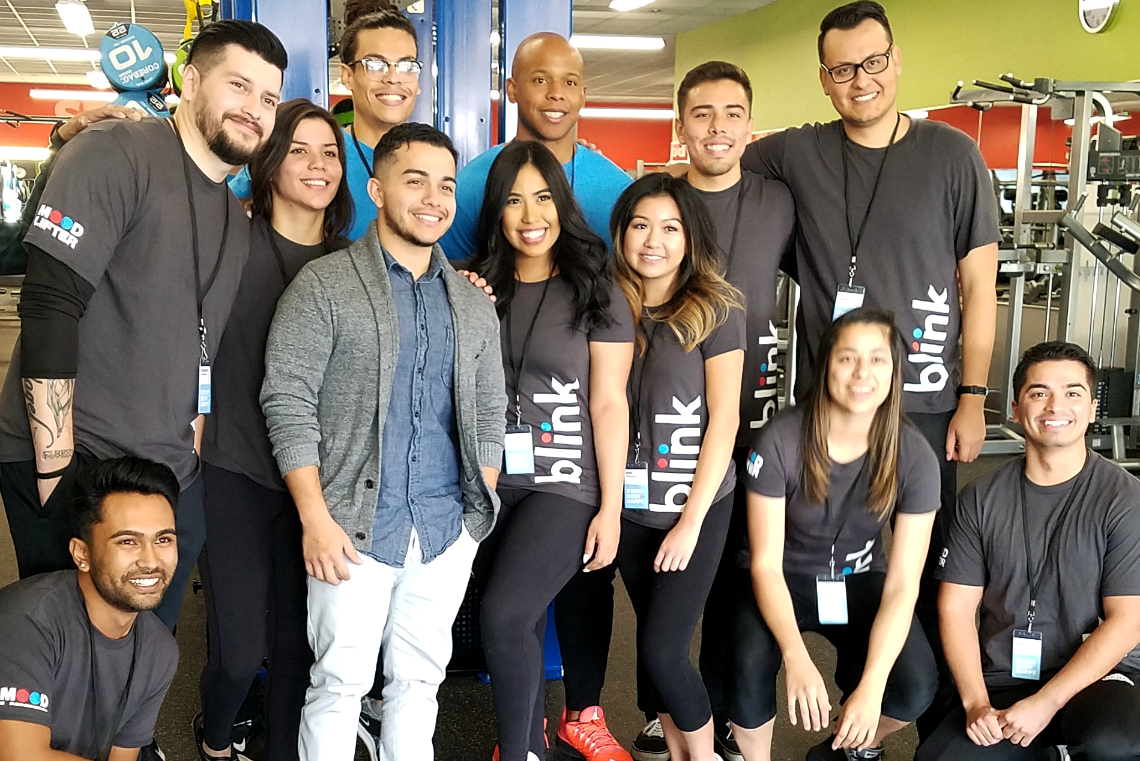 When walking through the gym, I loved the cleanliness and the state of the art machines. The locker rooms are very clean, small, and they have an awesome machine that dispenses necessities like battery chargers for your phones, earbuds and additional items you may need at a gym.
One thing to note – this is a gym for adults. You must be 16+ years old to join (with parental signature) and they do not have a kids club at this facility.
In celebration of joining the Anaheim community, Blink Fitness donated 50 one-year memberships, worth over $10,000, to Next Up Foundation, an organization dedicated to serving a growing group of elementary and middle school kids through mentorship, academic support, and wellness programs at the organization facility and skate park in Anaheim. Blink Fitness and Next Up Foundation teamed up to create a "pop up" youth skating event to raise money for the organization. The "pop up" youth skate event celebrated the talented group of kids the Next Up Foundation supports, and featured a skate course, giveaways and a free food truck.
GIVEAWAY
Win a 1 year membership to Blink Fitness Anaheim
Giveaway ends November 30, 2018 at 11:59 PM PST. Open to US Residents 18 and older only. Tickets will be mailed directly to the winner's home (or mailing) address. Winner will be selected at random and be notified by email. Winners have 48 hours to respond before a new winner is selected. Not liable for unclaimed prizes or fulfillment. Blog has represented each sponsor with the expectation they will fulfill their prize and in a timely manner. No purchase necessary to enter or win; however you must enter for a chance to win. Purchase does not increase chance of winning. Chances of winning depend on number of entries. My opinions are my own and were not influenced by any form of compensation. Facebook, Twitter or any other social media platform are in no way associated with this giveaway. By providing your information in this form, you are providing your information to this blog. I do not share or sell information and will use any information only for the purpose of contacting the winner. Winners can only win once per month. Not liable for unclaimed prizes or fulfillment.